Unspeakable Times
'Cold Case Playing Cards' Distributed Among Prisoners Can Lead To Cases Being Solved

For police officers, unsolved crimes can prove extremely stressful. Often, officers have to think outside the box to finally crack these elusive cases. They must deal with a mountain of pressure from victims' families, as well as from the news and online media circuses. Sometimes police have no leads or suspects, and unfortunately, cases turn cold. Many cold cases remain unsolved, but sometimes officers receive information and tips long after the crime occurred, causing them to reopen and re-examine old files.
Starting in 2007, the Florida Department of Law Enforcement and Department of Corrections implemented a new way to help police solve long-forgotten cases. They distributed "most wanted" playing cards printed with crucial information about cold case crimes, hoping inmates might recall information about a suspect or victim and then anonymously reach out to police. Authorities distributed these cards throughout jails and prisons in the United States and other countries, including Australia, to resolve cold cases with the help of attentive inmates.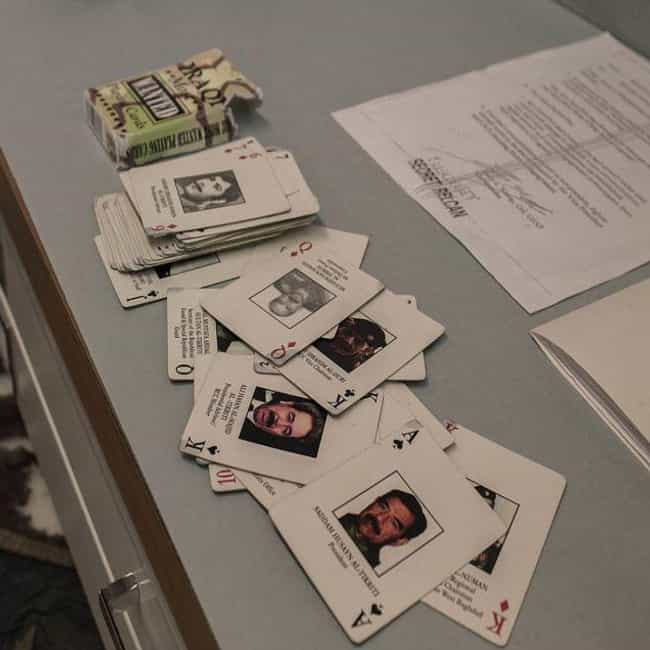 The Idea Came From American Playing Cards During The Iraq War
The United States has a long history of using custom-made playing cards to help people in the military remember an enemy or target. During both the Civil War and World War II, the government made special playing cards and distributed them to soldiers. They played card games to pass the time, while also memorizing any persons of interest or targets displayed on the front.
In 2003, the United States, the United Kingdom, Poland, and Australia invaded Iraq. During this time, the US military created a set of playing cards for troops to recognize the nation's enemies. Called the "personality identification playing cards," these featured figures like Saddam Hussein, as well as his family members, associates, and employees. The custom military playing cards are now collectors' items and highly sought-after by those interested in military memorabilia.
Florida Police First Used Cold Case Playing Cards In 2007
Inspired by the military playing cards, Tommy Ray, a special agent of the Florida Department of Law Enforcement, developed a deck of playing cards, hoping to get assistance on some unsolved cases. In 2007, law enforcement partnered with Crime Stoppers and introduced the cold case playing cards. They handed out these cards among inmates in state prisons.
Within three months of the cards circulating in Florida jails and prisons, authorities solved three cases thanks to inmates contacting law enforcement with information. Since the first edition of the cold case playing cards was so successful, Florida police have continued making new sets to distribute throughout the prison system.
Many States Make Their Own Versions Of The Cards
Other states took note of the success of cold case playing cards in Florida prisons and jails, and it wasn't long before the cards were introduced in prisons across the country. Many states, including Indiana, New York, South Carolina, Idaho, and Colorado, either provided inmates with the decks of cards for free or sold them in the commissary for around $1.50 a pack.
Eighteen states thus far have introduced the cold case decks to their jails and prisons, with more states intending to do the same.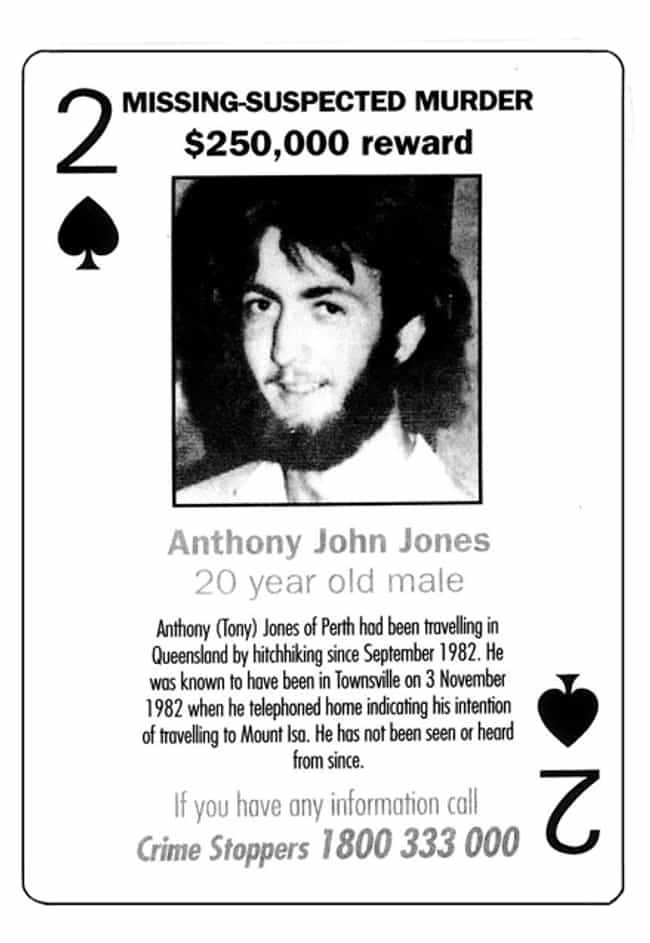 States Use Similar Layouts On The Cards
The 52 cards in each deck contain 52 different unsolved cases. The cards display a picture of a homicide victim, as well as any background information police can share about the case. In addition, the cards have a phone number for prisoners to call with any details they are willing to disclose.
The inmates can remain anonymous when calling the tip line.