Unspeakable Times
'Cold Case Playing Cards' Distributed Among Prisoners Can Lead To Cases Being Solved

For police officers, unsolved crimes can prove extremely stressful. Often, officers have to think outside the box to finally crack these elusive cases. They must deal with a mountain of pressure from victims' families, as well as from the news and online media circuses. Sometimes police have no leads or suspects, and unfortunately, cases turn cold. Many cold cases remain unsolved, but sometimes officers receive information and tips long after the crime occurred, causing them to reopen and re-examine old files.
Starting in 2007, the Florida Department of Law Enforcement and Department of Corrections implemented a new way to help police solve long-forgotten cases. They distributed "most wanted" playing cards printed with crucial information about cold case crimes, hoping inmates might recall information about a suspect or victim and then anonymously reach out to police. Authorities distributed these cards throughout jails and prisons in the United States and other countries, including Australia, to resolve cold cases with the help of attentive inmates.
back to page 1
Authorities Solved A 32-Year-Old Case With Help From A Prisoner
In Lynnwood, WA, in 1979, Susan Schwartz was the victim of a shooting and fatal strangulation. The case remained unsolved for more than 30 years, until Schwartz appeared as the queen of hearts card in a cold case deck. In 2011, police received a tip from an inmate who told investigators a man named Gregory Johnson was responsible for Schwartz's death.
Johnson was a suspect in the case from the beginning; police also questioned him on two separate occasions, but had no evidence to arrest him. In addition to the tip from a prisoner, a woman who witnessed the murder also came forward and corroborated the inmate's story. Johnson finally received a sentence of 24 years in prison for Schwartz's death.
People Outside Of Prison Can Get The Cards
Cold case cards are not typically on sale to the public. However, on websites like eBay, several different decks are available for purchase. For those interested in seeing the cold case cards, most state-specific Crime Stoppers websites feature the cards for viewing.
In addition, many police departments showcase images of the cards on their websites, hoping members of the public will come forward with any relevant information.
Most States Receive Hundreds Of Tips From Inmates Who Use The Playing Cards
Though there is no official record of the number of cases solved thanks to the cold case cards, most participating states agree they're a helpful tool. They consider even one solved case a success. In Connecticut, law enforcement created four different series of cards, which resulted in at least 20 cases solved with prisoners' help. They have also received nearly 700 tips on their tip line.
One of the cases Connecticut police were able to solve was the murder of Michael "Mizzy" Robinson Jr. In what some believe was a gang-related incident, a man named Ibo Boone fatally shot Robinson.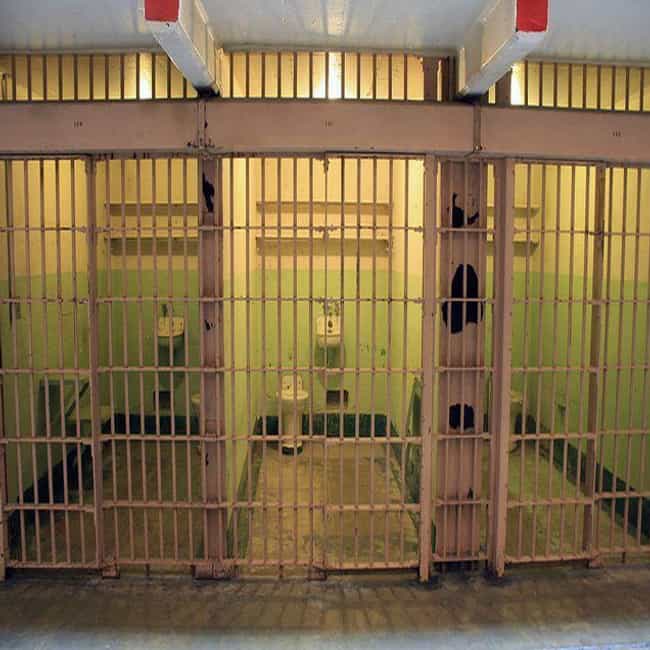 The Playing Cards Haven't Been Implemented Nationwide
Despite the success of the cold case card initiative, not all states have jumped aboard. A few state prisons ban playing cards at their facilities. State prisons have dealt with violence and even killings due to prisoners arguing over gambling debts.
Because of these issues, cold case cards will likely not end up in use at jails and prisons in every state.