Culture
Collage Art: Famous Works

List of famous Collage art from around the world, listed alphabetically. This popular Collage art list features pictures of each famous Collage piece when available, and includes names of the famous artists who created the artwork. Fans of historic Collage art can use this list to discover some beautiful Collage pieces that they've never seen before.
List includes Das Undbild and Blue Nude II and more.
This list answers the questions, "What is an example of Collage art?" and "Who are the most famous Collage artists?"
For some of these Collage pieces you can click on the title to find out more information about the art. If you're writing a paper on renowned Collage art, this list is a great jumping off point.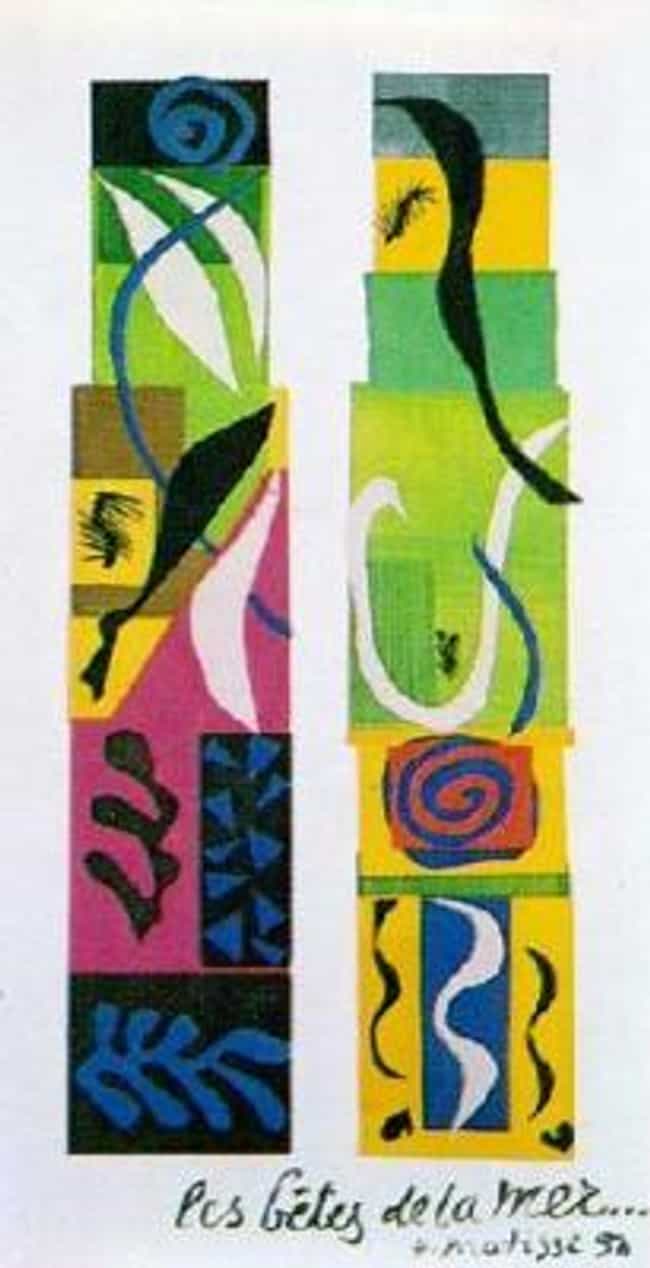 Beasts of the Sea is a paper collage on canvas by Henri Matisse from 1950. It is currently in the collection of the National Gallery of Art, Washington, DC.. During the early-to-mid-1940s Matisse was in poor health. Eventually by 1950 he stopped painting in favor of his paper cutouts. Beasts of the Sea, is an example of Matisse's final body of works known as the cutouts. ...more on Wikipedia
Artist: Henri Matisse
Art Form: Collage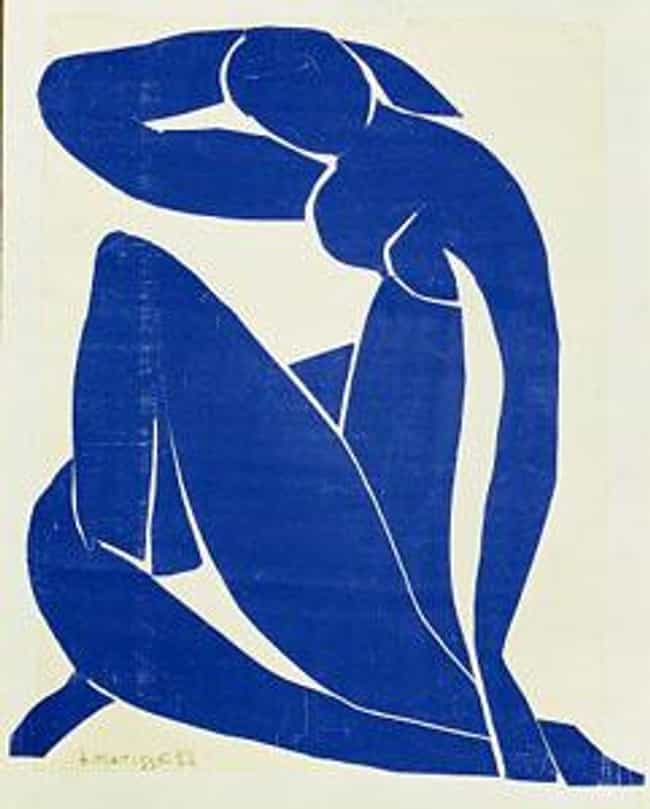 The Blue Nudes refer to a series of cut-outs by Henri Matisse. Completed in 1952, they represent seated female nudes, and are among Matisse's final body of works. Blue Nude IV, the first of the four, took a notebook of studies and two weeks work of cutting and arranging before it satisfied him. The pose he finally arrived at for all four works—intertwining legs and an arm stretching behind the neck—was his favorite. The posture is similar to a number of seated nudes from the first half of the 1920s, and ultimately derives from the reposed figures of La bonheaur de vivre. The Blue Nudes also reflect Matisse's earlier sculptures. Despite the flatness of paper, they are sculptural in their ...more on Wikipedia
Artist: Henri Matisse
Art Form: Collage
Artist: Greg Curnoe
Art Form: Collage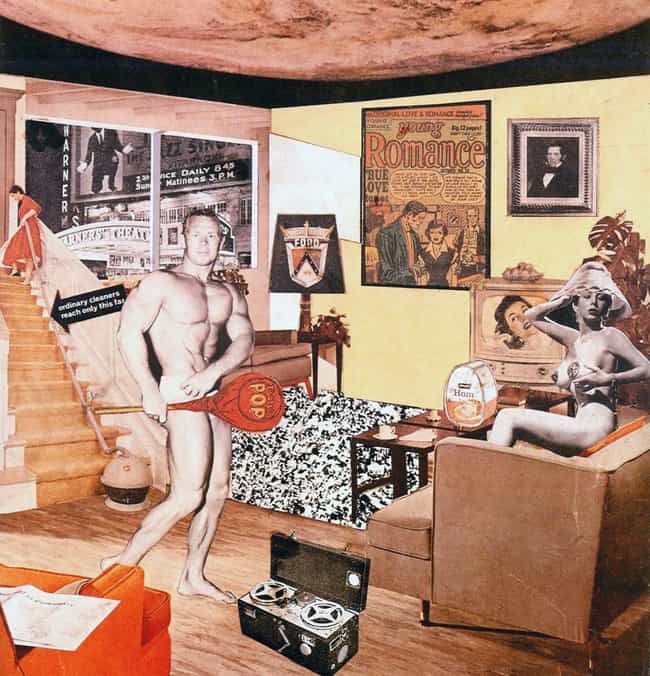 Just what is it that makes today's homes so different, so appealing? is a collage by English artist Richard Hamilton. It measures 10.25 in × 9.75 in. The work is now in the collection of the Kunsthalle Tübingen, Tübingen, Germany. It was the first work of pop art to achieve iconic status. ...more on Wikipedia
Artist: John McHale, Richard Hamilton
Art Form: Collage