Watchworthy
What Marilyn Monroe's Colleagues Said About Working With Her

Updated December 9, 2019
225.9k views
15 items
What was Marilyn Monroe like as an actress? While Monroe's outsized persona and tumultuous love life often overshadowed her acting career, her costars saw her as talented, troubled, and sometimes difficult to work with. Marilyn Monroe and Jane Russell were incredibly close while filming Gentlemen Prefer Blondes, but when costar Tommy Noonan described kissing Monroe as "like being swallowed alive," the actress burst into tears.
Russell insists that Monroe "wasn't some dumb blonde," and Some Like It Hot costar Jack Lemmon agreed, calling Monroe a "gifted comedienne." Jayne Mansfield, a rival 1950s star, said Monroe felt threatened by her - while, behind the scenes, Monroe threated to sue Mansfield.
Though many costars described Monroe as a gifted actress, she also had a reputation for being difficult on the set - or, as Richard Widmark put it, she was "God-awful to work with." In short, as these kaleidoscopic snapshots demonstrate, Monroe contained multitudes.
Data-driven recommendations based on voting from over 40 million monthly visits to Ranker.
Try the free app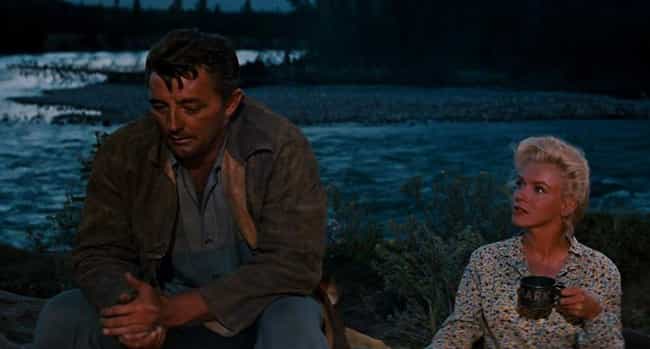 Actor Robert Mitchum met Monroe before her transformation into a movie star. "She was convinced that she was not terribly pretty or sexy," Mitchum recalled.
Several years later, they worked together on River of No Return. "At that time, I didn't think she knew too many people who were very friendly to her," said Mitchum. "Growing up in an atmosphere of agents, directors, and journalists, she seemed like a lost child."
During a scene where a crew member aimed a high-pressure firehose at Monroe and Mitchum for close-ups on a white water raft, Monroe couldn't stop worrying about the crew member. "Look at him," Monroe said, according to Mitchum. "He's freezing... He's turning blue." Mitchum fired back, "Good luck to him. He keeps hitting me with that 175-pound hose."
But Monroe said, "I can't. That man is suffering." She wouldn't continue working until they gave the crew man a break.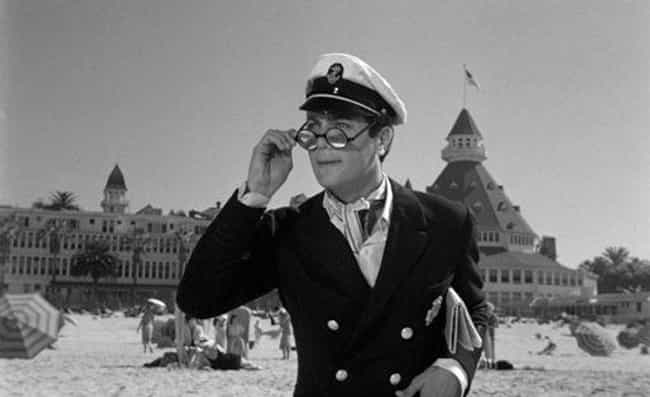 In 1959, Tony Curtis starred with Marilyn Monroe in Some Like It Hot. He was also her lover when Monroe began her career.
"She wasn't the brightest person in the world - that didn't make a difference one way or the other - but she was giving and kind," Curtis said in a 2008 interview. "And that's what got her in trouble. She was so giving and kind to all of these people she met that she found herself doing these things that she didn't want to do."
Working together was a different matter. "She was very, very difficult," Curtis recalled. "Her personal madnesses were so destructive that it made her unhappy and anyone that surrounded her."
According to Curtis, the director of Some Like It Hot, Billy Wilder, described Monroe as "a mean 7-year-old girl."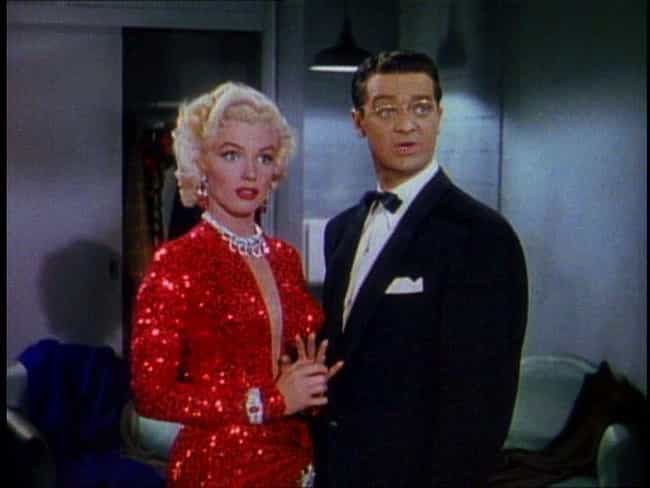 In Gentlemen Prefer Blondes, Tommy Noonan played Monroe's fiancé.
In one scene, Noonan and Monroe kissed. After the scene, someone on set asked Noonan, "You've just kissed Marilyn Monroe. What was it like?"
Noonan replied, "It was like being swallowed alive."
Monroe overheard the comment and broke down in tears. Costar Jane Russell said, "I grew up with boys, so boys didn't bother me. I knew all about them. I don't think Marilyn did."

Actress Ethel Merman had little patience for costar Monroe. While filming their 1954 musical There's No Business Like Show Business, Merman would holler, "All right, where's the blonde?"
Costar Mitzi Gaynor recalls, "Marilyn was always late on the set if she had to work with Ethel because I think [Merman] scared the you-know-what out of her."