Scandals
A Timeline Of The College Admissions Scandal That Doomed Aunt Becky

March 28, 2019
12.2k views
15 items
In March 2019, actress Lori Loughlin was charged in connection with the biggest college admissions scandal in American history. Also charged in the landmark case were Loughlin's fashion designer husband Mossimo Giannulli, fellow actress Felicity Huffman, and scores of other wealthy and influential celebrities, college officials, and athletic coaches. The defendants are accused of paying elite colleges and universities to secure their children's acceptance.
The federal case alleges the defendants either arranged for someone to cheat on their children's ACTs or SATs, or they approached athletic coaches to accept their children onto the university's sports teams - even if their children didn't play the sport. These children, who include Loughlin's social media influencer daughter, Olivia Jade, have not been named in the case, though the young woman has lost lucrative endorsement deals.
The fact that the rich and powerful use their money and privilege to buy advantages and curry favor has come as a surprise to virtually no one. What is surprising, however, are the celebrities involved in the scandal. Loughlin, of Fuller House and Hallmark Channel fame, as well as Huffman, a respected Emmy-winner and Oscar nominee, are not exactly the first people that come to mind when one thinks of nefarious deeds. Regardless, they have been charged for their unlawful actions.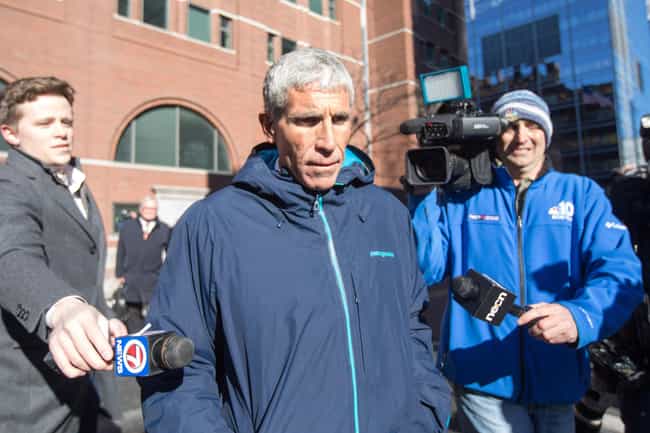 1992-2013: The Key Companies Are Registered In California
William "Rick" Singer became a professional college admissions consultant in 1992, when he started his first business, Future Stars College and Career Counseling, in Sacramento, CA. In 2007, he launched a similar company, the Edge College & Career Network, otherwise known as The Key. In 2012, he moved to Newport Beach, CA, where he registered another new company the following year. This one was a tax-exempt nonprofit called The Key Worldwide Foundation.
The prosecution asserts that Singer used the nonprofit to funnel dirty money paid to him by affluent parents looking to get their kids into top schools. Once the parents "donated" to his charity, Singer then cut big "donation" checks from the charity directly to the school the parents wanted their children to attend. Parents reportedly paid Singer as much as $25 million.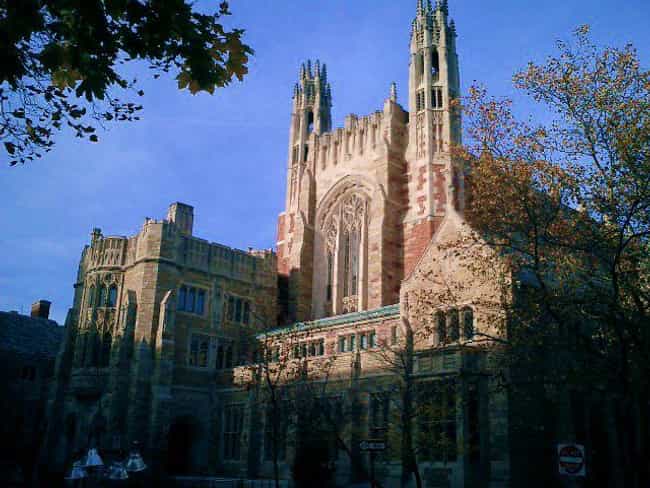 April 2018: Morrie Tobin Tells FBI Agents A Yale University Coach Asked For A Payment
In April 2018, Morrie Tobin, a defendant in an unrelated case, first tipped off the FBI to Rick Singer's scheme. Tobin said he knew a Yale soccer coach named Rudy Meredith who received payment to pretend a Yale applicant was a soccer team recruit to gain acceptance to the highly competitive school.
When investigators pursued Tobin's claim, they gradually unraveled a long, knotted string of deceit leading back to Singer. Tobin was apparently using the information to get a lighter sentence and had no idea of the scandal's extent, who was involved, or its ramifications.
"I don't think the person who tipped this ever thought it was going to be this big," Barry Pollack, a former federal prosecutor, told NBC.
May 2018: Authorities Authorize Wiretaps
The month after Morrie Tobin's tip, the FBI authorized the use of wiretaps in the college admissions investigation. Court records show that prosecutors recorded some of the defendants talking about cheating to get their kids into top-tier colleges.
The FBI also acquired documentation of payments to Rick Singer's nonprofit and businesses owned by some of the athletic coaches involved in the scheme. It's not entirely clear what the FBI initially knew; however, by October 2018, Singer was cooperating with the investigation.
October 2018: Rick Singer Begins Working With The FBI
In October 2018, Rick Singer started making calls to the parents involved in the scheme, essentially attempting to ensnare them into unwitting self-incrimination. The investigation eventually revealed that parents were willing to go to extraordinary lengths to get their kids into elite colleges.
Some influenced ACT and SAT proctors to give their kids answers during the tests or to fix their tests once they turned them in. Others paid to have their children categorized as learning disabled so they would be given extra time and accommodation during their testing sessions.