Sports
23 Of The Funniest College Basketball Free Throw Distraction Signs

429 votes
134 voters
3.4k views
23 items
List Rules Vote up the free throw distractions that work off-court too. You're reading this at your office cubicle, aren't you?
Free throw distractions emerged as an art form in college basketball over the years as the sport grew larger and school spirit exploded. Students wave their hands in distracting ways, make homemade signs, and scream obscenities, all uncivilized but entertaining ways to distract shooters on opposing teams.
Humorous game day signs have been a staple of college basketball games for decades, but thanks to modern printing technology and millennial humor, college student sections now take basketball distraction signs to a whole new level in the form of famous celebrity heads, fake child birth, and space cats. They're all part of an ongoing competition in college basketball for the prestigious title of "most annoying fans." In honor of March Madness, entertain yourself with some free throw distraction signs that definitely made an impression on the players who faced them.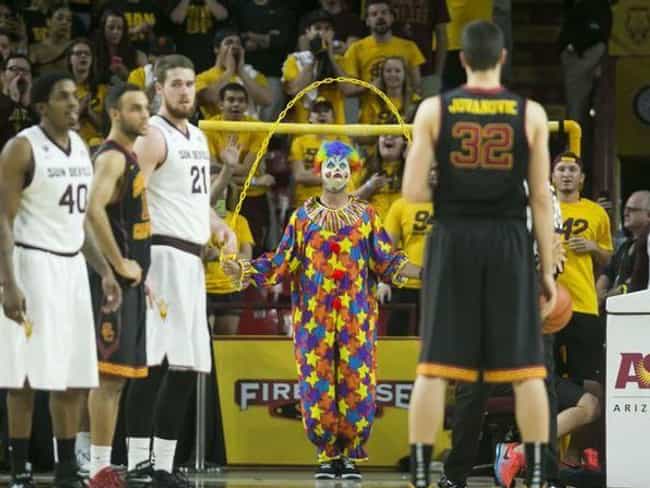 Agree or disagree?
Duke's Dreaded Speedo Guy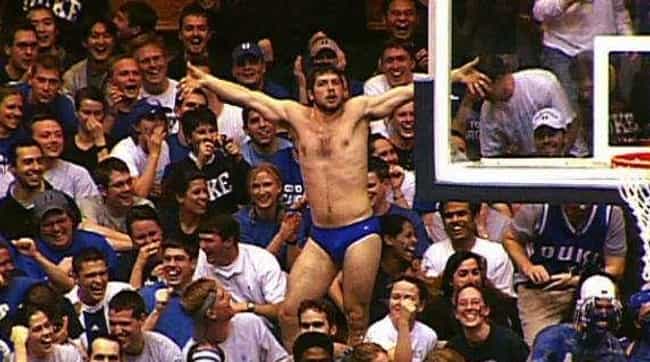 Agree or disagree?
VCU: Virtual Cat University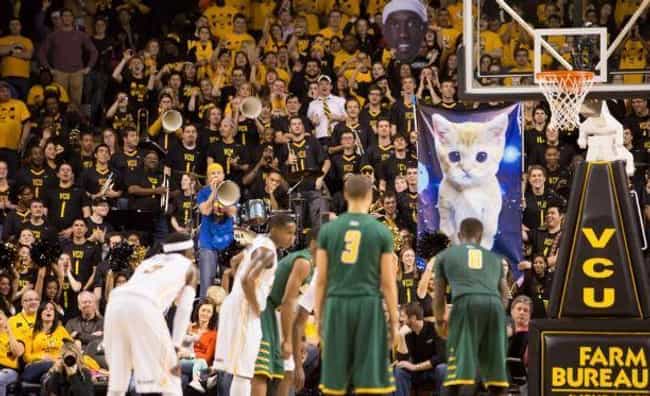 Agree or disagree?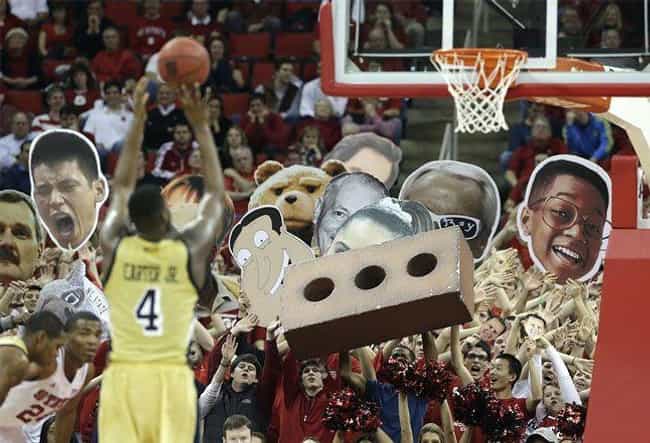 Agree or disagree?