Entertainment
13 Comedies Where The Main Character Is Actually A Narcissistic Monster

311 votes
53 voters
1.1k views
13 items
List Rules Vote up the protagonists who are actually the worst.
Sometimes terrible people make the funniest protagonists, which is why we often find ourselves busting a gut over questionable antics. Whether it's the stalker-ish behavior of Lloyd in Dumb and Dumber or the misogyny of John and Jeremy in Wedding Crashers, these protagonists give us more than enough reason to hate them - yet we laugh nonetheless.
While a lot of these leads end up evolving and changing over the course of their stories, their inappropriate, selfish, and sometimes scary escapades typically go unchecked. It's time to take a second look at some of the awful personalities we've come to idolize. Below are 13 comedies where the main character is, in fact, a narcissistic monster.
back to page 1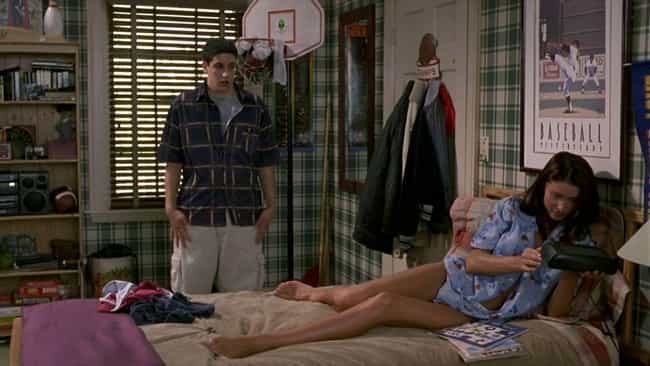 If you're an elder millennial, American Pie was probably an integral part of your coming-of-age experience, and you likely related to Jim, the awkward, virgin protagonist. But Jim's moral compass gets a bit off-center when he livestreams an unclothed girl without her knowledge.
Nadia, an exchange student from the former Czechoslovakia, comes over to Jim's house to study, and needs a place to change clothes. Jim gives her his room, but only after setting up a webcam. When she starts touching herself, Jim returns and attempts to join in. After the whole school watches their experience, Nadia's sponsor parents catch wind and send her back home. In the movie, this is seen as a bummer for Jim, who was supposed to take Nadia to prom.
Actors: Alyson Hannigan, Tara Reid, Shannon Elizabeth, Christina Milian, Mena Suvari, + more
Released: 1999
Directed by: Chris Weitz, Paul Weitz

Are they terrible?
see more on American Pie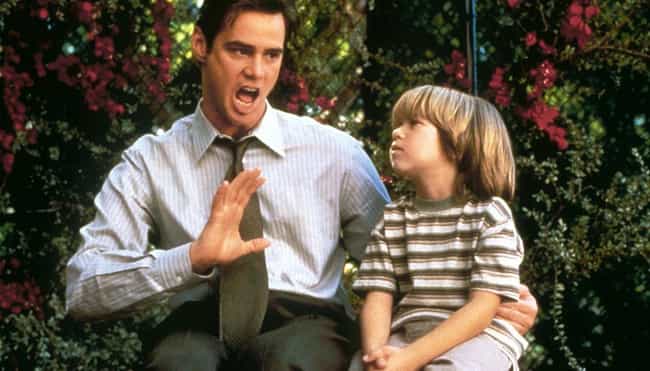 We're supposed to feel for Fletcher Reede because his ex-wife Audrey is about to move away with their son Max, but Fletcher keeps proving himself to be a terrible influence who deserves this fate.
First, he misses Max's birthday because he's sleeping with his boss - which he's only doing for a promotion anyway. After Max makes a birthday wish that Fletcher can only tell the truth, Fletcher gets into a whole series of conflicts, namely because his truths are so abominable. We might care more about Fletcher's problems if he was a great guy.
Actors: Jim Carrey, Jennifer Tilly, Krista Allen, Sara Paxton, Maura Tierney, + more
Released: 1997
Directed by: Tom Shadyac

Are they terrible?
see more on Liar Liar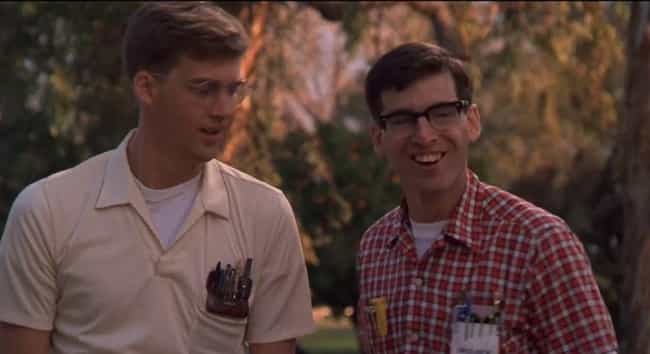 Lewis and his friends are always getting picked on and humiliated by frat bros, and it's just not fair. Nobody likes to see someone get bullied, and that's exactly why we side with Lewis. However, this doesn't give him license to turn around and inflict his toxic masculinity on the sorority girls.
These girls do not torment Lewis and his friends - they just don't want to sleep with them. So when Lewis uses images of their bodies for financial and social gain, his actions reek of gross entitlement. If anything, it seems these actions are supposed to make us like Lewis more, because even though he's a nerd, he's still "one of the boys."
He also disguises himself as one girl's boyfriend and tricks her into getting intimate with him. The movie plays this off as "fun and games." It would be nice to see the nerdy guys rise above the bullies without using and disgracing the women who never harmed them.
Actors: John Goodman, James Cromwell, Anthony Edwards, Ted McGinley, Robert Carradine, + more
Released: 1984
Directed by: Jeff Kanew

Are they terrible?
see more on Revenge of the Nerds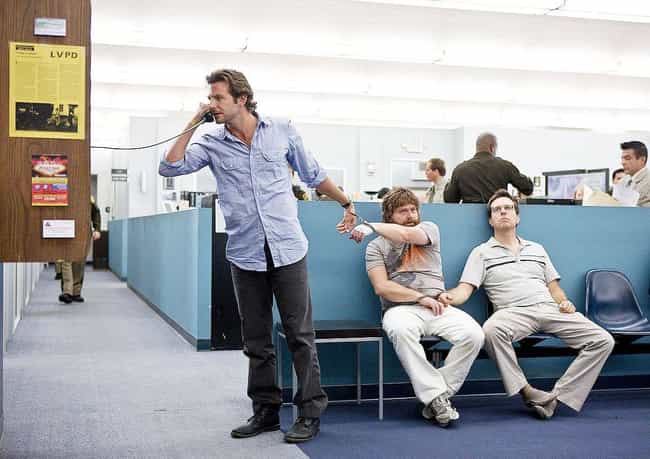 Phil is a smooth-talking, good-looking teacher - but he's also just kind of a jerk. He hustles his students for money for a fake field trip, then uses that money to fund his Vegas vacation. And he's not exactly using that money responsibly. "You know I drive great when I'm drunk," he matter-of-factly insists at one point.
We're supposed to like that Phil is awful? He's constantly rude to his friends, who seem to stick with him because he's the alpha. He tells them what to do and gets them into wild, often dangerous situations. Maybe we'd root for him a little more if he did or said anything redeeming.
Actors: Mike Tyson, Bradley Cooper, Heather Graham, Carrot Top, Zach Galifianakis, + more
Released: 2009
Directed by: Todd Phillips

Are they terrible?
see more on The Hangover