Comedy
13 Comedies Where The Main Character Is Actually A Narcissistic Monster

Updated June 2, 2020
598 votes
106 voters
2.9k views
13 items
List Rules Vote up the protagonists who are actually the worst.
Sometimes terrible people make the funniest protagonists, which is why we often find ourselves busting a gut over questionable antics. Whether it's the stalker-ish behavior of Lloyd in Dumb and Dumber or the misogyny of John and Jeremy in Wedding Crashers, these protagonists give us more than enough reason to hate them - yet we laugh nonetheless.
While a lot of these leads end up evolving and changing over the course of their stories, their inappropriate, selfish, and sometimes scary escapades typically go unchecked. It's time to take a second look at some of the awful personalities we've come to idolize. Below are 13 comedies where the main character is, in fact, a narcissistic monster.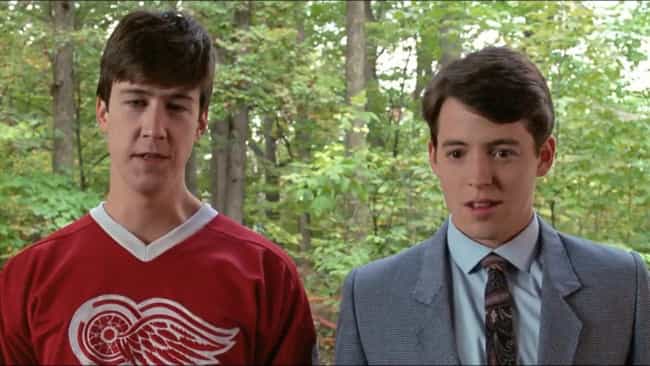 Yes, it's fun to watch someone get away with outlandish stunts, but not when it requires manipulating your alleged best friend. Ferris Bueller coaxes his BFF Cameron into taking his dad's prized possession, a 1961 Ferrari 250 GT California Spyder. The plan is just to pick up Ferris's girlfriend Sloane from school, but Ferris hijacks this favor and joyrides to downtown Chicago. Cameron is sick and nervous about the car the entire time - but that doesn't stop Ferris, because it's all about him.
After a failed attempt to run the odometer back, the car ends up, as Cameron feared, totally trashed - although in fairness, it's by Cameron's own hand. To make matters even more annoying, Ferris is always lying to his parents, but they still favor him over his little sister Jeanie. The movie frames Jeanie as an irritating buzzkill, but enlightened viewers should realize we should have been on Jeanie's side the whole time. If nothing else, Ferris owes a solid apology to all the people whose lives he ruined.
Actors: Charlie Sheen, Matthew Broderick, Jeffrey Jones, Jennifer Grey, Kristy Swanson, + more
Released: 1986
Directed by: John Hughes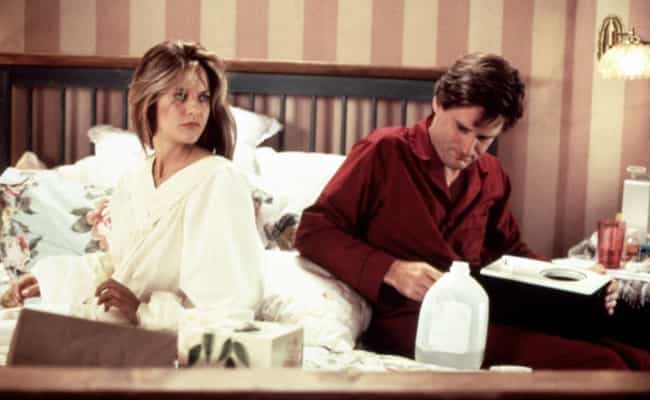 Annie is engaged to Walter, a sweet, doting guy with a full head of hair, but Walter has to sleep with a humidifier sometimes, and Annie is so over it. As Annie slips further into her obsession with Sam - a sad dad from across the country that she heard on the radio - she keeps assuring Walter that everything is fine.
She ends up leaving Walter dramatically during their Valentine's Day dinner, like we all knew she would. Even in that horrible moment, Walter remains supportive and kind. It would have been great to see Annie be nicer to Walter. The only thing he was ever guilty of was having allergies.
Actors: Tom Hanks, Meg Ryan, Rosie O'Donnell, Rob Reiner, Rita Wilson, + more
Released: 1993
Directed by: Nora Ephron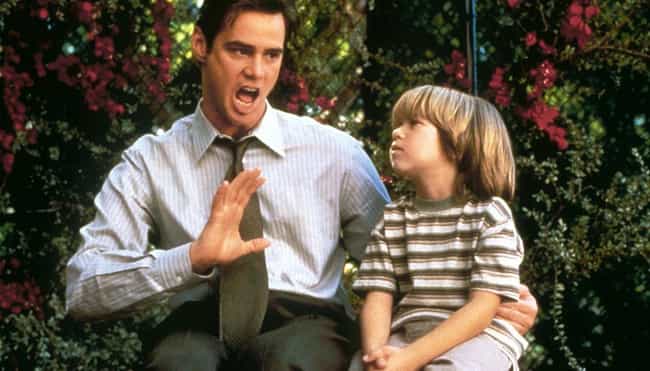 We're supposed to feel for Fletcher Reede because his ex-wife Audrey is about to move away with their son Max, but Fletcher keeps proving himself to be a terrible influence who deserves this fate.
First, he misses Max's birthday because he's sleeping with his boss - which he's only doing for a promotion anyway. After Max makes a birthday wish that Fletcher can only tell the truth, Fletcher gets into a whole series of conflicts, namely because his truths are so abominable. We might care more about Fletcher's problems if he was a great guy.
Actors: Jim Carrey, Jennifer Tilly, Krista Allen, Sara Paxton, Maura Tierney, + more
Released: 1997
Directed by: Tom Shadyac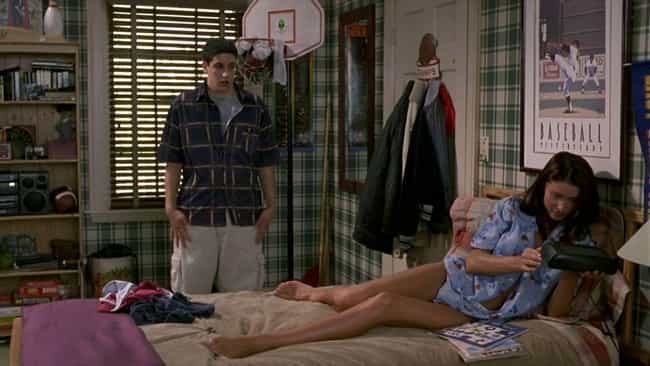 If you're an elder millennial, American Pie was probably an integral part of your coming-of-age experience, and you likely related to Jim, the awkward, virgin protagonist. But Jim's moral compass gets a bit off-center when he livestreams an unclothed girl without her knowledge.
Nadia, an exchange student from the former Czechoslovakia, comes over to Jim's house to study, and needs a place to change clothes. Jim gives her his room, but only after setting up a webcam. When she starts touching herself, Jim returns and attempts to join in. After the whole school watches their experience, Nadia's sponsor parents catch wind and send her back home. In the movie, this is seen as a bummer for Jim, who was supposed to take Nadia to prom.
Actors: Jason Biggs, Alyson Hannigan, Seann William Scott, Shannon Elizabeth, Eugene Levy, + more
Released: 1999
Directed by: Chris Weitz, Paul Weitz