Total Nerd
Surprisingly Plausible Fan Theories About Super Famous Comedy Movies

11.9k votes
2.8k voters
105k views
14 items
List Rules Vote up the fan theories that blew your mind.
When you sit down to watch one of your favorite comedies, chances are you're not in the mindset to dissect hidden meanings the way you would with, say, a sci-fi film. The point of comedy is usually to make us forget our troubles, after all. Some of the best comedy films help us turn our brain off or at the very give us a good chuckle or two. But if you look closely, there are just as many believable fan theories about comedy movies as there are in any other genre. This doesn't necessarily make any of these movies less funny, but it does add another interesting layer to them.
Comedy fan theories run the gamut, ranging from outright silly theories on some of your favorite '80s comedies to some rather unnerving thoughts on how beloved '90s characters are actually villains from modern horror films. These believable comedy theories will have you rewatching some of your favorites through a new lens.
Brick From 'Anchorman' Is A Time-Traveler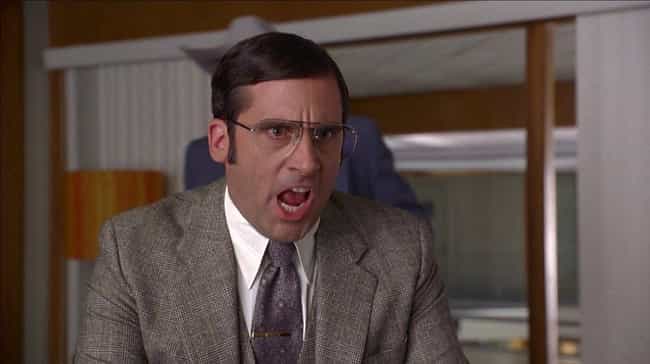 Most of the evidence for this theory from Redditor/u/scottlikesfire one comes from Anchorman 2: The Legend Continues, yet the very first time we meet Brick in the original film, he's already telling us that a doctor will explain his IQ to him years from now. In the second film, Brick mysteriously acquires a ray gun, implying that he got it from the future. When the guys are telling nostalgic stories at the beginning of the movie, he talks about "that time ten years from now." Later, he quotes Ghostbusters, even though that film wouldn't come out for another four years. This would also explain how he's able to rustle up a grenade and a trident out of nowhere in the first movie, not to mention his general confusion at his surroundings throughout the series.

Think this is feasible?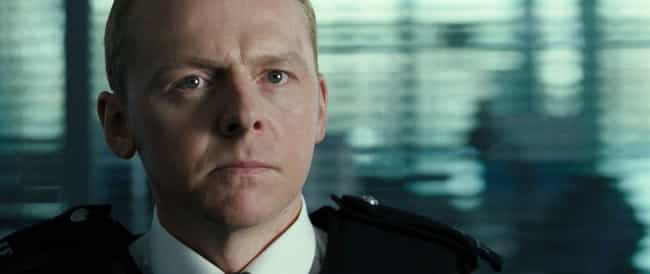 There are so many fan theories about Edgar Wright's Cornetto trilogy, they actually merit a separate list. But for this one, let's just focus on Hot Fuzz. As Redditor/u/emofraggle points out, we're told at the beginning of the film that Sgt. Nicholas Angel is basically the ultimate cop. Yet in five years on the force, he only used his gun the first three. He describes the one time he shot someone as an experience he would never forget. The lingering effects of this incident haunt him, which is why he became more and more obsessed with his job, determined to never make the same mistake again. From the way Nicholas talks about it, it seems clear that he killed a man while in the line of duty, sending him down a path which would eventually take him to Sandford, setting in motion the events of the movie.

Think this is feasible?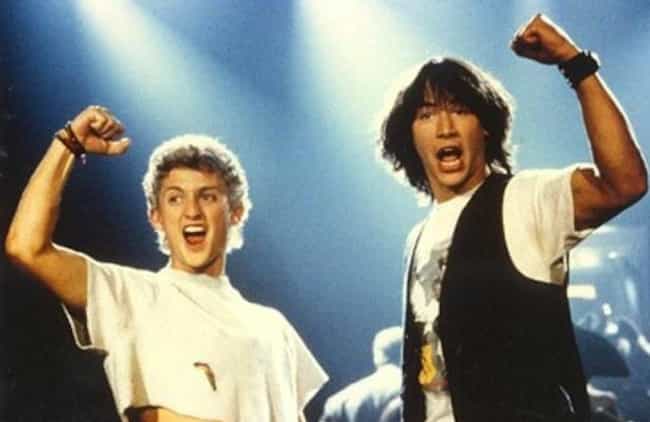 Redditor/u/AngrySpock was the first one to point this out. It's kind of tricky, so pay attention. At the beginning of the movie, Rufus tells the boys, "Now, most important, no matter what you do, no matter where you go, that clock, the clock in San Dimas is always running." This creates a literal "ticking clock" in Ted's watch that Bill and Ted have to battle against for the rest of the movie.
What Rufus left out was the fact that some of the preparation for Bill & Ted's report could actually have been done after it was due. AngrySpock goes on to argue that Rufus's goal was always to bring them to this realization in order to lead them to a series of non-linear breakthroughs which would've ushered in a new age of enlightenment for humanity. Whoa, dude! Where's Conspiracy Keanu when you need him?

Think this is feasible?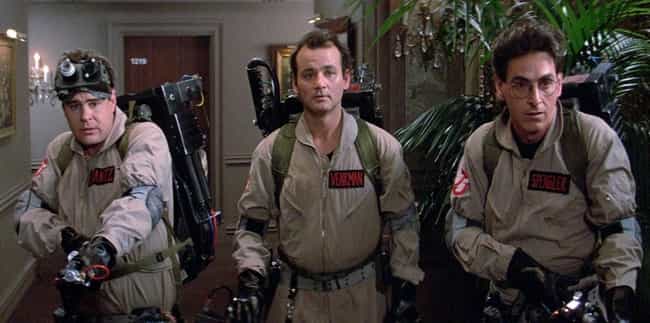 If the Ghostbusters remake proved anything, it's that some people love the original a little too much. But what if the Ghostbusters themselves were responsible for the dimensional rift that nearly destroyed New York City in the first film? As Redditor/u/ToliB suggests, they were the ones who kept cramming all those supernatural creatures into one place. This might've created a kind of magnet for ghosts, drawing more supernatural entities to their area and opening the dimensional rift which they would later have to close.

Think this is feasible?