Total Nerd
Surprisingly Plausible Fan Theories About Super Famous Comedy Movies

Updated March 6, 2018
12.4k votes
2.9k voters
109.9k views
14 items
List Rules Vote up the fan theories that blew your mind.
When you sit down to watch one of your favorite comedies, chances are you're not in the mindset to dissect hidden meanings the way you would with, say, a sci-fi film. The point of comedy is usually to make us forget our troubles, after all. Some of the best comedy films help us turn our brain off or at the very give us a good chuckle or two. But if you look closely, there are just as many believable fan theories about comedy movies as there are in any other genre. This doesn't necessarily make any of these movies less funny, but it does add another interesting layer to them.
Comedy fan theories run the gamut, ranging from outright silly theories on some of your favorite '80s comedies to some rather unnerving thoughts on how beloved '90s characters are actually villains from modern horror films. These believable comedy theories will have you rewatching some of your favorites through a new lens.
Brick From 'Anchorman' Is A Time-Traveler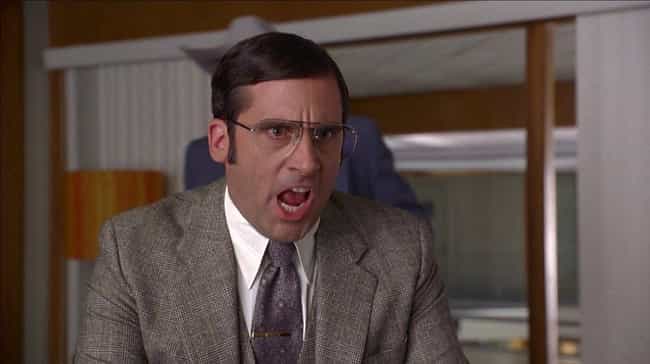 Most of the evidence for this theory from Redditor/u/scottlikesfire one comes from Anchorman 2: The Legend Continues, yet the very first time we meet Brick in the original film, he's already telling us that a doctor will explain his IQ to him years from now. In the second film, Brick mysteriously acquires a ray gun, implying that he got it from the future. When the guys are telling nostalgic stories at the beginning of the movie, he talks about "that time ten years from now." Later, he quotes Ghostbusters, even though that film wouldn't come out for another four years. This would also explain how he's able to rustle up a grenade and a trident out of nowhere in the first movie, not to mention his general confusion at his surroundings throughout the series.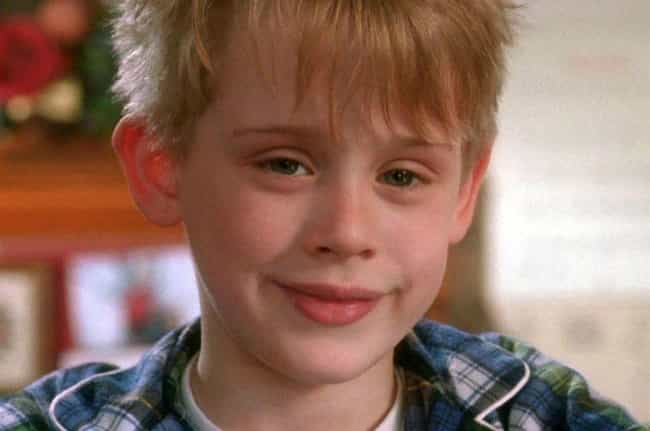 Macaulay Culkin reacted to this dark theory on The Tonight Show on March 3, 2018, helping to give the theory some legs. Although the ages don't exactly match up, it honestly makes a lot of sense. Kevin doesn't just vanquish home invaders Harry and Marv in the Home Alone movies - he demolishes them. He sets up brutal traps which bruise, beat, and basically torture his adversaries. Sound a little like anyone else? That's right, that sweet kid from Home Alone grows up to be the murdering psychopath Jigsaw from the Saw franchise, and we're witnessing the birth of his pathology in John Hughes's classic family comedy.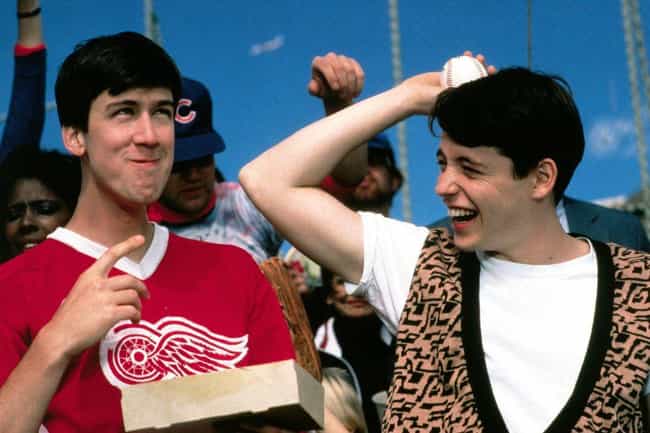 We all know this one. Is it really possible that Ferris, the charismatic hero of Ferris Bueller's Day Off, really doesn't exist? Let's examine the facts. Ferris is ridiculously cool for a high school student, almost implausibly so. He gets away with everything he tries to pull off, scot-free.
Cameron, meanwhile, always faces the consequences of his actions, right down to the very last minute of the film when he decides to accept responsibility for wrecking his dad's car. And why does he do this? Because he has to. Ferris is the carefree persona Cameron has invented to escape his reality, and he uses this persona until he can't run from that reality anymore. And after all, since so many of us relate to Cameron more than Ferris anyway, isn't there a part of you that wants this to be true?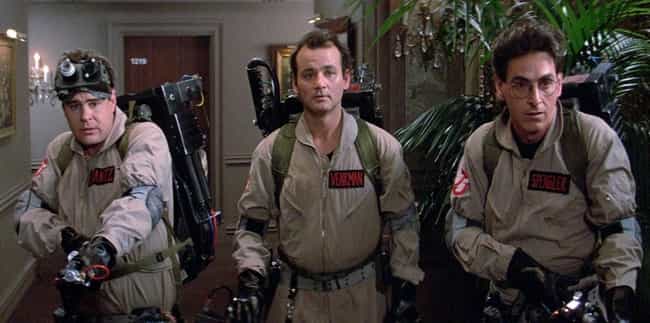 If the Ghostbusters remake proved anything, it's that some people love the original a little too much. But what if the Ghostbusters themselves were responsible for the dimensional rift that nearly destroyed New York City in the first film? As Redditor/u/ToliB suggests, they were the ones who kept cramming all those supernatural creatures into one place. This might've created a kind of magnet for ghosts, drawing more supernatural entities to their area and opening the dimensional rift which they would later have to close.