Total Nerd
15 Comic Book Characters Based On Real People

Updated March 18, 2020
65.4k views
15 items
"Where did you come up with this stuff?" is a common question asked to creators of all types. Many lauded comic book writers and artists use their wild imaginations to come up with some of the most memorable characters in pop culture. However - just like in other kinds of fiction - there are many times when real people were the inspiration for comic book characters.
Sometimes, superheroes you admire were just a creator's re-imagining of their spouse, classmate, a movie star, or historical figure. A musician or actor's well-known look and physicality served as a muse for an intriguing character. There are even some characters who are just real people from life transformed into a comic book version of themselves.
See for yourself and learn about some of the best known comic book characters based on real people.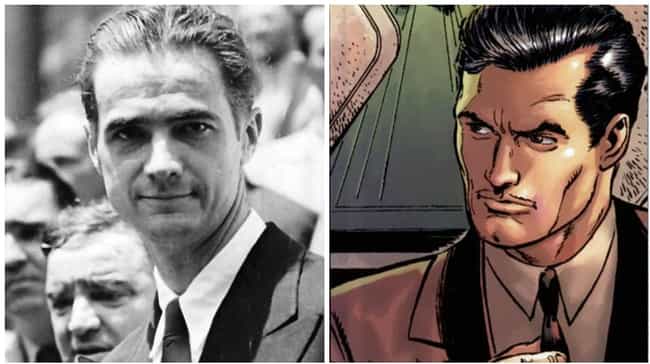 Eccentric millionaire? Check.
Famed inventor? Check.
Adventurer? Check.
Tony Stark even shares Howard Hughes's mustache. The comparisons between the man behind Iron Man and the real life icon aren't coincidental; they're outright blatant. "I had Howard Hughes in mind when I created Tony Stark," Stan Lee said in an interview.
"Hughes was one of the most colorful men of the time. He was an inventor, an adventurer, a ladies' man, and a nutcase. He was incredible," said Lee. Basically, Lee just took a guy that was already a comic book character and put him in an iron suit.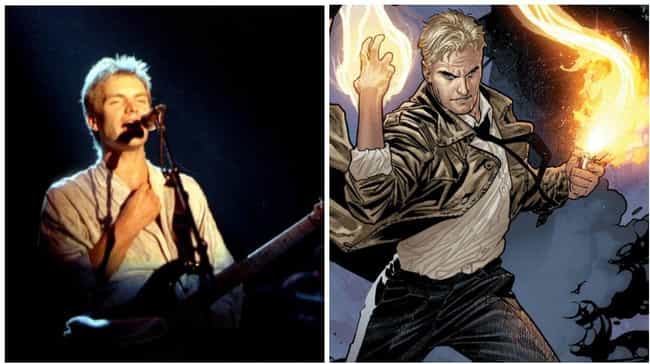 In an odd twist, John Constantine wasn't a character that was created then drawn to look like Sting. Rather, he was created because the artists wanted to draw Sting. Artists Steve Bissette and John Totleben asked Swamp Thing's then-writer Alan Moore to come up with a character they could draw to look like the pop music star. Moore decided that he wanted to create a younger, "blue-collar mystic" as most mages were commonly depicted as wizened, monk-like older men in most books. With that note, the artists drew up a streetwise Sting in a trenchcoat; thus, John Constantine was born.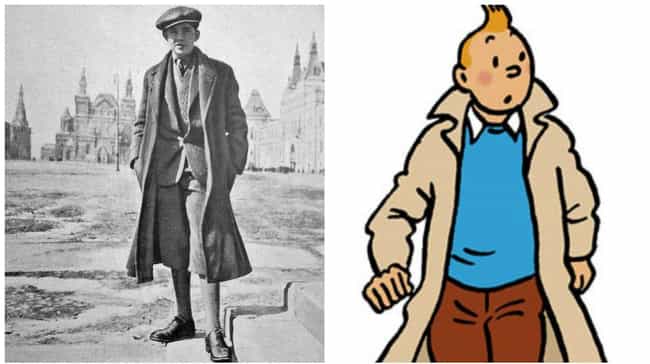 In 1928, a Danish newspaper sent out a challenge to anyone to travel around the world without planes or chaperones within 46 days. The journey would involve traveling through the conflict-drenched Manchuria, the hostile Russian landscape, and the icy wastelands of Canada's Yukon Territory, among other daring parts of the globe. Yet, the contest was not won by a grown, grizzled traveler.
A 15-year-old boy named Palle Huld not only completed the excursion, but he also did so with two days left to spare. One year after Huld's triumphant trek, a Belgian cartoonist named Hergé started drawing the globetrotting adventures of a young boy journalist named "Tintin."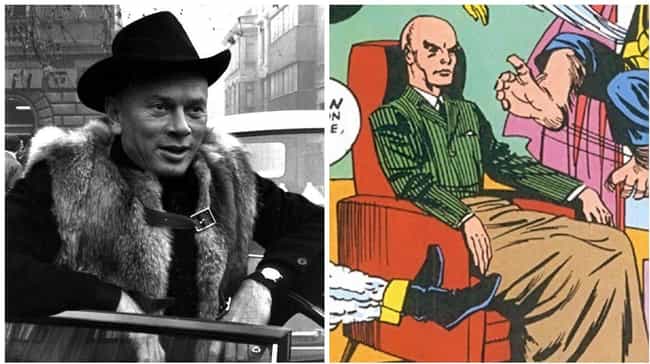 While most comic book fans know that Professor X and Magneto's characters were inspired by Dr. Martin Luther King and Malcolm X, it is obvious that their appearances were not based off the Civil Rights icons. Charles Xavier's signature bald look and no-nonsense attitude were lifted from famed actor Yul Brynner. Brynner's smooth head and distinct eyebrows added sophistication to the Professor's look. On top of that, Brynner's past roles as a caring man with a rough exterior in films such as The King and I and The Magnificent Seven would influence the personality of Charles Xavier in the early X-Men stories.