Total Nerd
Popular Comic Book Characters Who Probably Vote Democrat

513 votes
96 voters
2.1k views
15 items
List Rules Vote up your favorite characters who are likely all in with the Dems.
If you're looking to start a fight in your local comic book store, walk in and declare that a popular comic book character is a Republican... or a Democrat. Frankly, it doesn't matter which one you say, since everyone has an opinion about these sorts of things (except the publishers, who rarely comment one way or another on political matters). Like everything else in the wide world of superheroes and vigilantes, the fans have strongly held opinions on the political leanings of their favorite heroes and villains.
Who would win in a fight? Who's stronger? Who belongs to the DNC? Granted, the last one isn't coming up every day at shops around the country, but the point has been raised plenty of times on the internet, and there are some superheroes who have been positively identified as Democrats by publishers. Among others, an analysis of their character traits has all but confirmed their party affiliation.
Whatever your beliefs on the subject, it's hard to argue that these comic book characters are anything but a Democrat. Check out these 15 popular comic characters who are undeniable Democrats, and vote up your favorite characters who you agree are 100% all in with the Dems.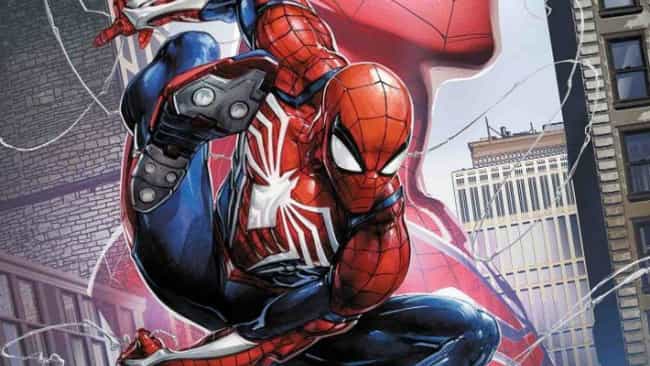 Normally, Spider-Man wouldn't get involved in politics, seeing as he has a lot more to deal with in his everyday life, but that doesn't mean he isn't without his political leanings. Peter Parker is a scientist, and like most American scientists, he's a member of the Democratic Party. He's also involved in a number of social support programs, which help the beaten and downtrodden masses of New York City get by.
Republican's aren't in favor of what they call "handouts," but most social liberals believe in welfare and other programs used to help people when they're in trouble. Pete's even done this in the MCU by supporting his Aunt May's program to help people displaced in the blip, and in the comics, he regularly offers his hand to help out whenever possible. Pete is also a fan of justice system reform, and supports his local law enforcement (when they aren't trying to lock him up).
Where he stands on traditional Democratic values:
Pro Social Welfare Programs
Pro Arms Control
Pro Right to Privacy
Pro LGBTQ+ Rights
Pro Equal Protection
Pro Civil Rights

Are they an undeniable Democrat?
see more on Spider-Man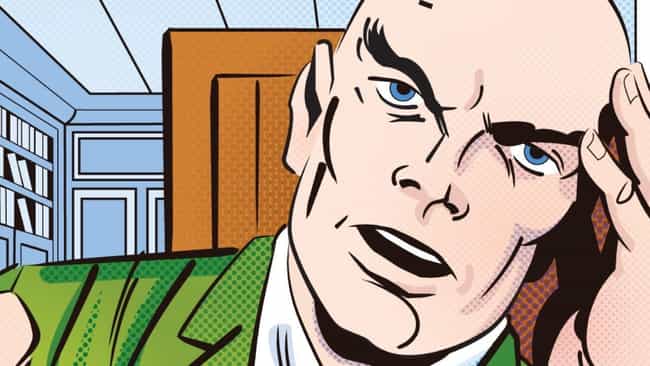 Professor Charles Xavier has spent his entire adult life fighting for minority rights. Granted, the minorities in question can do things like walk through walls and blow up the Capitol Building. However, just because a minority has power, that doesn't mean they don't deserve equal protection under the law. It's not only hard to think that Professor X might be a Republican - it's completely impossible!
Everything about Xavier - from his battles against lawmakers to his goal for a planet where mutants are treated equal - puts this guy squarely on the Democratic side of things. He's in favor of education assistance (the guy owns and operates a school), and doesn't discriminate against anyone. His greatest enemy is a mutant and former ally who believes world peace can be achieved by fighting the humans. Xavier adheres to the principles of a governed democracy, and he does so as a member of the Democratic Party.
Where he stands on traditional Democratic values:
Pro Equal Opportunity
Pro LGBTQ+ Rights
Pro Equal Protection
Pro Education Reform
Pro Personal Liberty

Are they an undeniable Democrat?
see more on Professor X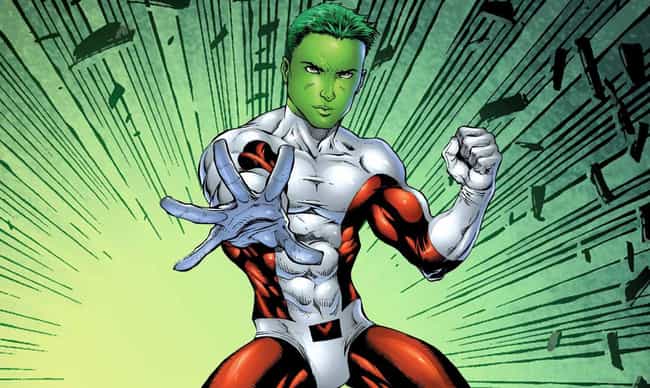 Beast Boy may have the ability to change into any animal of his choosing at will, but he doesn't seem like the kind of guy who would change his political affiliation willy-nilly. In DC Universe: Decisions, he is asked who he supports, and his reply is, "Oh yeah Suarez in the Man. Gravitas is the key, and he has that and then some."
Martin Suarez is one of the Democratic candidates in the upcoming election, and it's likely Mr. Logan latches onto his views concerning civil rights, arms control, and equal opportunity (as well as many other socially progressive issues).
One area he likely sides with Suarez on is the regulation and improvement of the foster system and correctional facilities reform. As a child, he was mistreated by his parents and a court-appointed guardian, so it's likely he has deeply help opinions on the matter, which would include a desire to help other kids going through similar types of mistreatment.
Where he stands on traditional Democratic values:
Pro Arms Control
Pro Equal Opportunity
Pro Civil Rights
Pro LGBTQ+ Rights
Pro Environmental Protection
Pro Prison Reform

Are they an undeniable Democrat?
see more on Changeling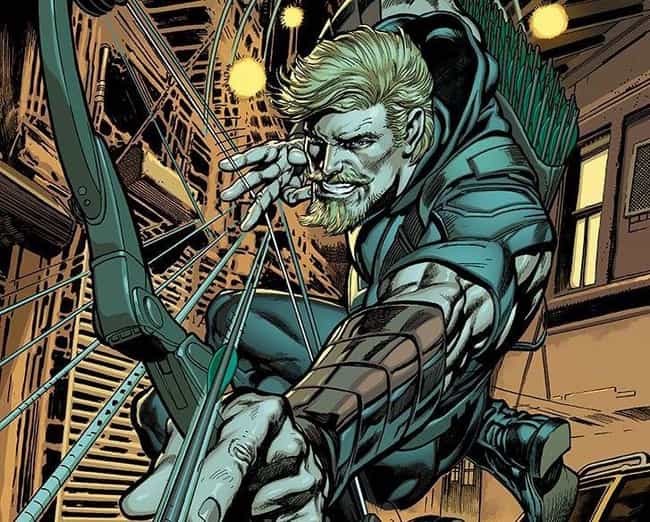 At first glance, it would seem that a guy like Oliver Queen would be a Republican. This is due to his wealth and ownership of a massive multinational company, but Ollie is a progressive liberal. It's the Green Arrow who sets off the superhero support for candidates in DC Universe: Decisions, and when he does, he endorses and stands beside Davis Brewster, the candidate on the Democratic ticket who many consider to be a far-left-wing progressive. He goes on television and is interviewed about his position, where he says, "Great men always threaten the status quo. A man who wants to change the country as much as Davis does is bound to get called a few bad names."
Shortly after this, he says he is "proud to announce that I am formally endorsing Senator Brewster for President of the United States." Ollie may be a billionaire, but he's not like the 45th president of the United States. He's an ardent Democrat, and his position on equal pay, worker's rights, and labor unions supports his decision to back a Democratic candidate.
Where he stands on traditional Democratic values:
Pro Environmental Protection
Pro Trade Agreements
Pro Renewable Energy
Pro LGBTQ+ Rights
Pro Equal Opportunity
Pro Labor Unions

Are they an undeniable Democrat?
see more on Green Arrow