Total Nerd
The Best Comic Book Characters Who Have Blue Eyes

191 votes
18 voters
20 items
There's just something about blue eyes people find captivating. In reality, blue eyes are the result of the stroma of the iris lacking sufficient melanin. In comic books, blue eyes are the result of the artist thinking it would look cool. Some of the greatest comic book characters of all time could give Ol' Blue Eyes a run for his money. Which ones do you like best, or which ones do you think are the dreamiest? There are plenty of villains and superheroes with blue eyes to choose from, so start voting!
From the pages of Marvel, such heroes as Captain America, Bucky Barnes (AKA the Winter Soldier), and Thor have all had blue eyes at one point or another. Meanwhile, the Trinity, namely Superman, Batman, and Wonder Woman, over at DC Comics all enjoy some striking crystal blue pupils. However, these characters are far from the only ones. Even if you read comic books religiously, you may have never realized your favorite hero or villain has blue eyes.
This list of male and female superheroes with blue eyes may surprise some readers out there. The eyes can reveal a lot about the character, so see if you can find any similarities between all of the characters listed here. Vote your favorite comic book characters with blue eyes up to the top.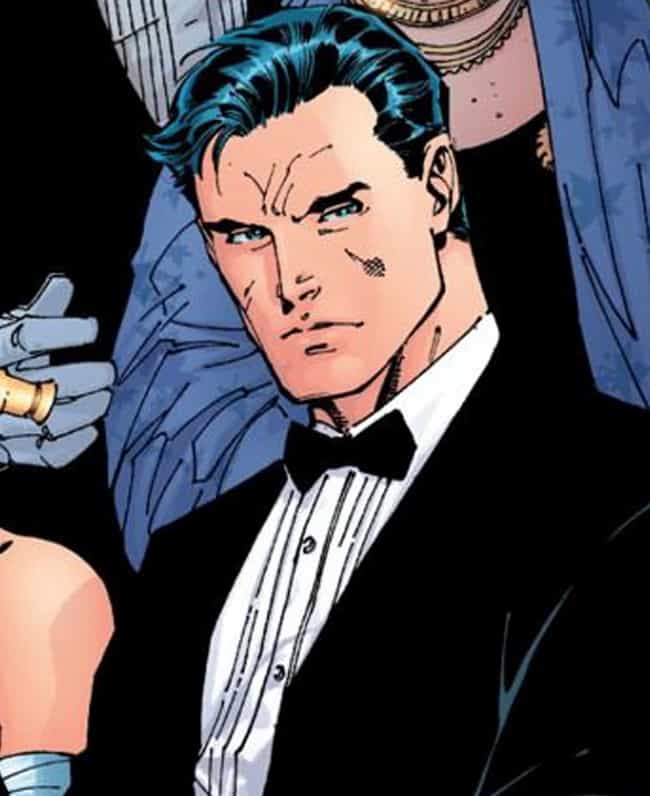 Batman is a fictional superhero appearing in American comic books published by DC Comics, as well as its associated media. The character was created by artist Bob Kane and writer Bill Finger, and first appeared in Detective Comics #27. Originally named "the Bat-Man," the character is also referred to by such epithets as "the Caped Crusader," "the Dark Knight," and "the World's Greatest Detective." Batman is the secret identity of Bruce Wayne, an American billionaire, industrialist, and philanthropist. ...more on Wikipedia

Like this character?
see more on Batman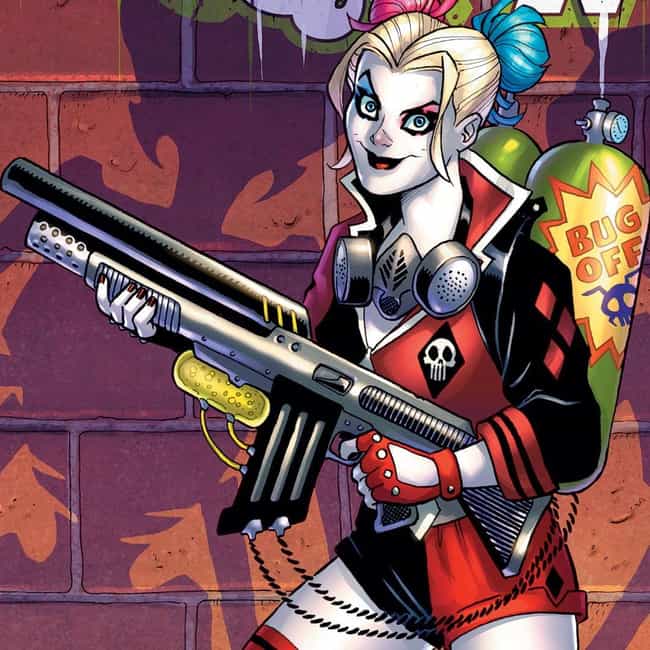 Harley Quinn (Dr. Harleen Frances Quinzel) is a fictional character appearing in comic books published by DC Comics. The character was created by Paul Dini and Bruce Timm, and first appeared in Batman: The Animated Series in September 1992, voiced by actress Arleen Sorkin. She later appeared in DC Comics's Batman comic books, with the character's first comic book appearance in The Batman Adventures #12 (September 1993). In her depictions she has been portrayed as a physician psychiatrist and as a psychologist. Harley Quinn made her first live action appearance as part of the main cast in the live-action 2016 film Suicide Squad, in which she is portrayed by actress Margot Robbie. Robbie will ...more on Wikipedia

Like this character?
see more on Harley Quinn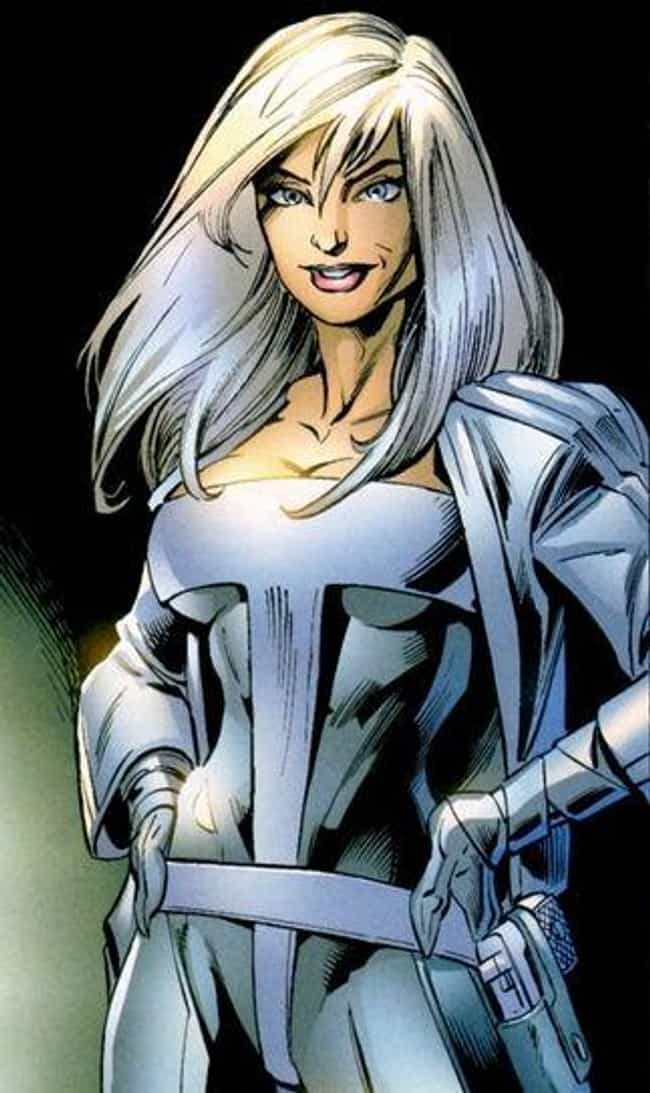 Silver Sable is a fictional character from Marvel Comics, a female mercenary, hunter of war criminals, the leader of the Wild Pack, and CEO of Silver Sable International. Though a legitimate mercenary, her methods and motives have sometimes brought her into conflict with other superheroes. Occasionally, she is seen as an ally of Spider-Man and other heroes. ...more on Wikipedia

Like this character?
see more on Silver Sable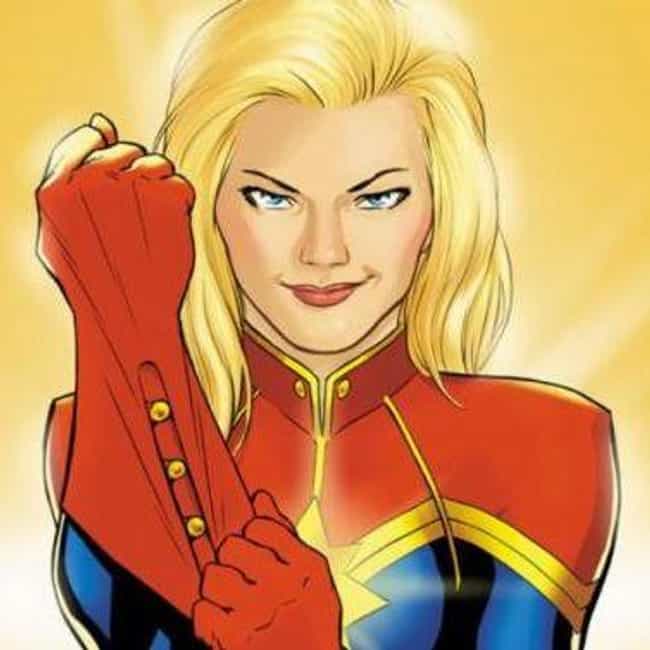 Carol Danvers is a fictional character, a superhero that appears in comic books published by Marvel Comics. Created by writer Roy Thomas and designed by artist Gene Colan, Major Carol Danvers first appeared as a member of the United States Air Force in Marvel Super-Heroes #13 and debuted as the first incarnation of Ms. Marvel in Ms. Marvel #1 after a fusion of alien Kree and human genes gives her superhuman powers, which occurred in Captain Marvel #18. Debuting in the Silver Age of comics, the character was featured in a self-titled series in the late 1970s before becoming associated with superhero teams the Avengers and the X-Men. The character has also been known as Binary, Warbird, and ...more on Wikipedia

Like this character?
see more on Captain Marvel (Carol Danvers)