Culture
Comic Books Written By Women That Prove The Medium Isn't Just For Teenage Boys

Updated December 12, 2017
407 votes
157 voters
8.3k views
15 items
List Rules Vote up the femme-formed comics you can't wait to read.
There are tons of awesome comics written by women. From superhero comics starring badass female characters, to more intimate, brainy narratives, there are plenty of books to choose from, no matter what your preferred genre is.
Many of the best comics of the last few decades have been written by women, whether it be Kelly Sue DeConnick's Pretty Deadly or G. Willow Wilson's Ms. Marvel (let's give credit to their artists, too!). Best of all, the amount of female voices in comics seems to increase with each passing year; a major improvement over the boys club that was the 20th century comic book industry.
Today, we benefit from the ideas of so many brilliant female comic book writers. For example, Alison Bechdel's Fun Home is a touching memoir about her childhood that explores what it's like to grow up with an abusive parent.
Check out this selection of the best comics written by women, all of which prove the industry is no longer just for dudes.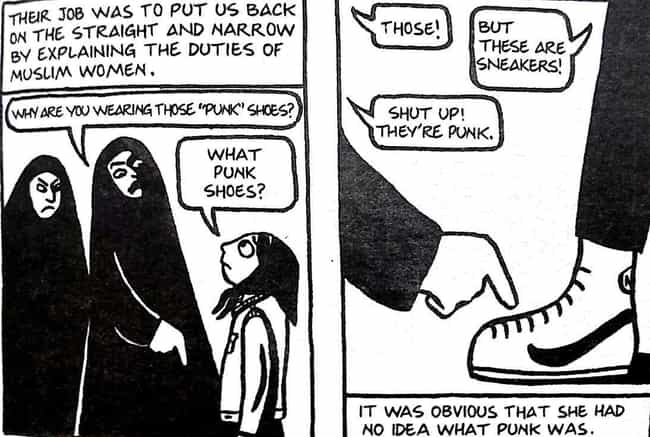 Marjane Satrapi. Persepolis is one of those books you should have read by now. This comic book autobiography by the Iranian writer Marjane Satrapi tells the story of a girl growing up in the late 1970s and early '80s during the country's Islamic Revolution.
Published in two volumes, Persepolis and Persepolis 2, Satrapi chronicles her childhood in a culturally-fluctuating Iran, as well as her teenage and adult life abroad.
Satrapi captures what it was like to grow up during a time when women were suddenly told to follow new rules ushered in by a strict regime. Her stories about leaving home are full of melancholy and wistfulness for the Iran of her childhood.
This diasporic text is heartfelt, important writing that should not be ignored.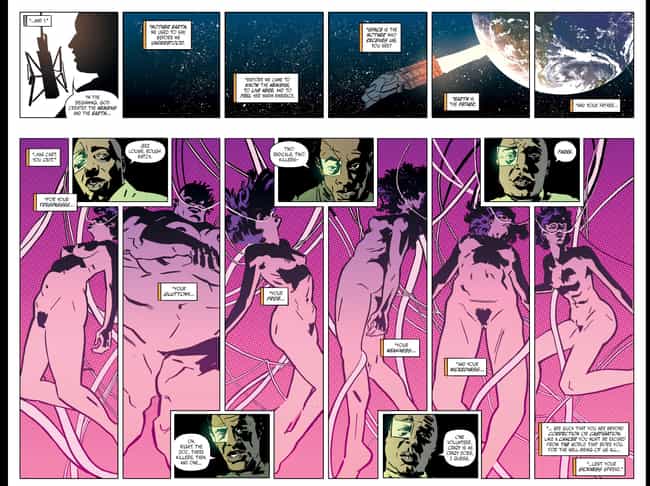 Kelly Sue DeConnick. This Image series is unlike anything else out there. A feminist take on '70s exploitation films, Bitch Planet takes the reader to a dystopian society where "non-complient" women are sent away to a prison planet. Basically, if a woman isn't doing what her husband says, he can literally ship her off to another planet.
The series follows a group of prisoners, highlighting both their life in captivity where they have to struggle to survive, as well as who they were before they were arrested and sent to the Auxiliary Compliance Outpost.
DeConnick spins a masterful story about strong, independent women.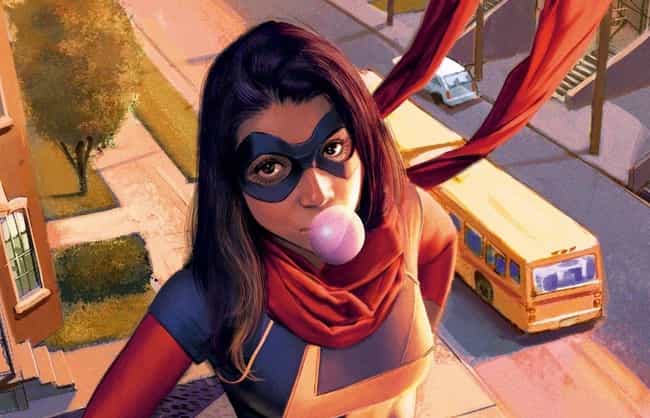 G. Willow Wilson. Huge changes came to the character of Ms. Marvel when a young, shape-shifting, Pakistani American named Kamala Khan became the first Muslim character to headline her own Marvel Comics series. There's so much to love about Kamala, who has to deal with a lot more than just fighting the many villains of the Marvel Universe.
Wilson, who converted to Islam, wanted to create a character who felt a sense of duty to her family and her community in Jersey City, and who struggled with her faith while fighting crime.
In an interview with The New York Times, Wilson explained that "This is not evangelism. It was really important for me to portray Kamala as someone who is struggling with her faith. Her brother is extremely conservative, her mom is paranoid that she's going to touch a boy and get pregnant, and her father wants her to concentrate on her studies and become a doctor."
Ms. Marvel continues to be one of the most unique takes on the superhero genre ever conceived. If you want a different kind of superhero tale, this is the book for you.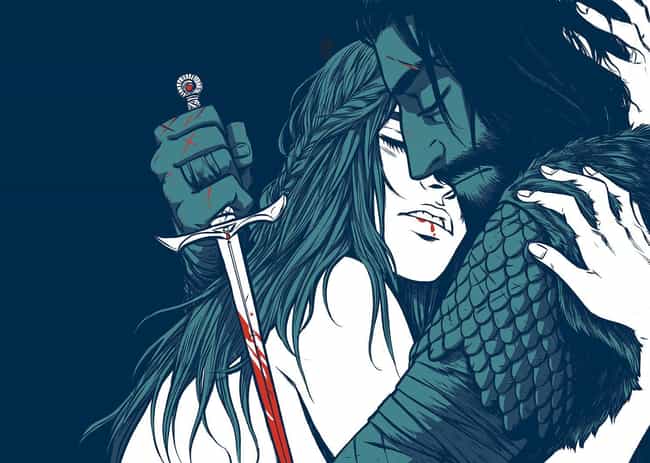 Becky Cloonan is one of the most talented writer/artists working in comics today. While she's known for doing the pencil work for series such as Gerard Way's The True Lives of the Fabulous Killjoys (the duo also pitched a Doom Patrol series to DC back in the day that looked AMAZING) and for becoming the first woman to draw the central Batman comics, Cloonan has written a lot of her own indie work as well.
One such book is By Chance or Providence, a collection of three fantasy stories that take place in a time of swords and sorcery. The stories, "Wolves," "The Mire," and "Demeter," are master classes in minimalist storytelling, as her characters long for lost loved ones and days gone.
While all three of the stories are fantastic, "Demeter" might be the very best, as it tells the tale of a woman haunted by visions of her lost husband, who waits for her on the shore across from their cottage.
This book is absolutely beautiful.