Total Nerd
Comic Books That Would Make Great Cartoons

1.4k votes
272 voters
9.5k views
15 items
List Rules Vote up the comics that you think have the most potential as animated TV shows
Cartoons based on comic books are nothing new, but they're often limited to familiar superhero properties. Why do some people look down on animated shows? For some reason, they believe that a cartoon lacks the heart and maturity of a live-action show, but they could not be more wrong. Cartoons sometimes offer rich storytelling potential because animators can create any environment or setting, while live-action shows are beholden to a budget that limits possibilities. Animation, on the hand, can bring comics to the screen without diluting the visuals or imagination on display.
One of the strongest inspirations for new animated shows should be comic books, and below you'll find a
list of comic books
that should be cartoons. These are
all comic books
that could be adapted into
great cartoons
. Some of these comics were chosen for their creativity, others for their emotional richness, but in the end, all of them would make great animated shows. Check it out and vote up the comic books that would make great cartoons.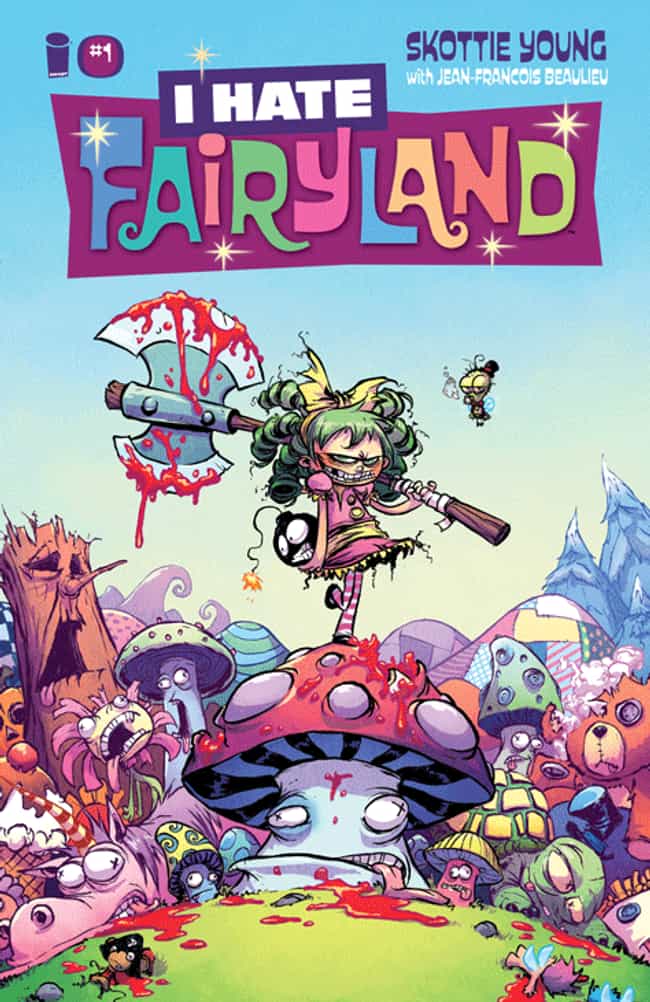 It's a classic tale: transported to a magical land, a little girl is given a quest by the Cloud Fairy to retrieve a key that could send her home. She's given a magic map and a little worm guide, and sent on her way. It's every little girl's fantasy. In this case, though, the girl has been stuck in Fairyland for 27 years and she still cannot find the motherfluffing key!

Now she's a grown-up homicidal maniac trapped in a little girl's body, tearing through Fairyland and leaving nothing but destruction in her wake as she searches for a way home. I Hate Fairyland is the type of adult comic that would make a great cartoon on Adult Swim. It features the sort of clever, genre-bending comedy that has made Rick and Morty such a massive success. In fact, an I Hate Fairyland show would pair nicely with Rick and Morty. As a cable series, it could be mature, it could be beautifully animated, and most importantly, it could be hilarious.

Agree or disagree?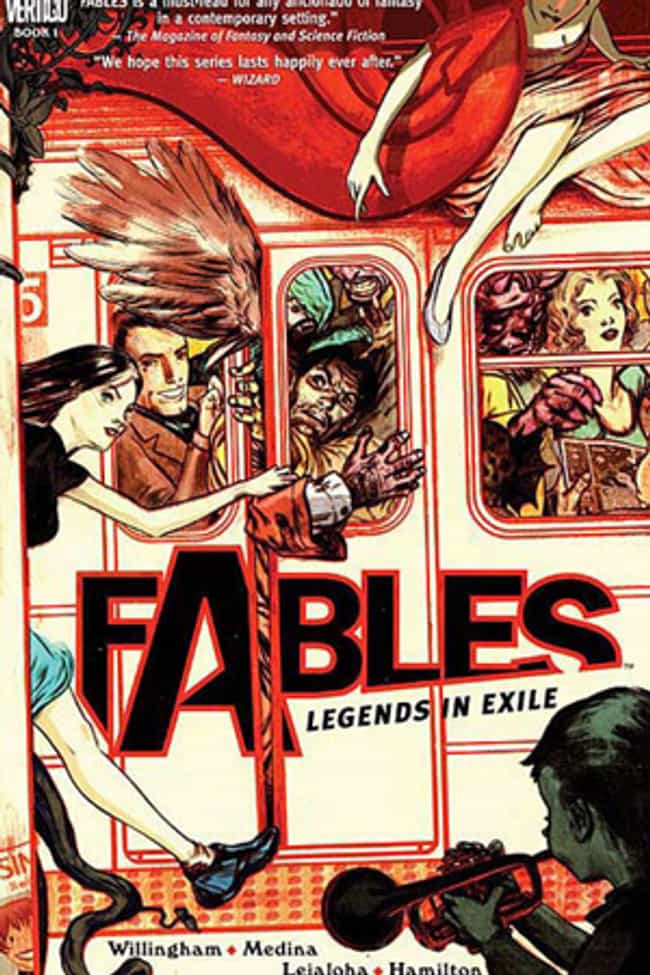 Absolutely everything about the Fables comic book series would make a fantastic cartoon. It has a kooky premise anchored by surprisingly fleshed-out characters and mature storylines. It deals with classic fairy tale and folkloric characters who were forced out of their homelands by an evil conqueror and now live in a secret New York community called Fabletown. If that sounds like ABC's Once Upon a Time, it's basically the same idea, except Fables arrived years earlier.

The comic somehow manages to lean on its childish premise while still being appealing to adults looking for a high-quality story and characters who really feel alive. The book doesn't focus on just one character, but instead takes the time to explore countless Fabletown residents and how they interact with each other. Everyone has an interesting backstory, so an animated show exploring how this community works could last a long time.

Agree or disagree?
see more on Fables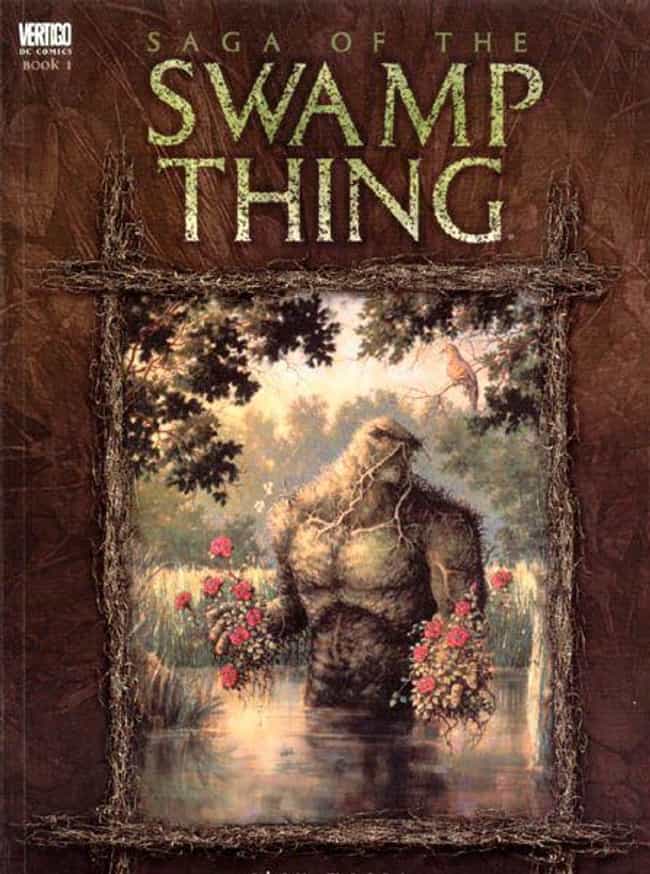 Greg Berlanti's Arrowverse is currently dominating the CW, with Arrow, The Flash, Legends of Tomorrow, and now Supergirl all calling the younger-skewing network their home. In order to keep momentum going, the network should continue tapping into the deep well of DC characters to find their next show. Already, they produced an animated Vixen cartoon, and investing more time in animated superhero shows could be very beneficial to them.

Basically that's just a really long way of saying they should make a Swamp Thing cartoon. Although it may cause hesitation, a Swamp Thing show that took its cues from Alan Moore's work with the character could be a showcase for beautiful imagery and unique language. Unlike other superhero shows, Swamp Thing could explore the relationship between man and nature, while also blending supernatural elements to create something unlike anything else on television. Swamp Thing will never have his own live-action show, but a cartoon could finally bring this great character to life.

Agree or disagree?
see more on Saga of the Swamp Thing
The Four Norsemen of the Apocalypse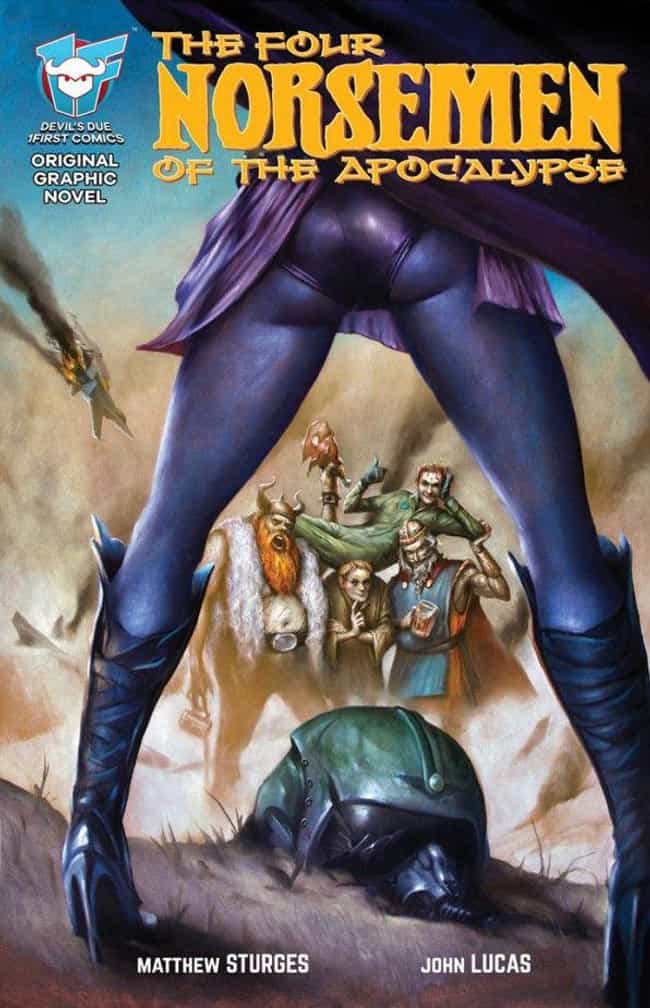 Comedy Central has dabbled in animation many times, and while South Park has been a triumph, other animated attempts have fallen completely flat. That would change if the network decided to create an animated show around The Four Norseman of the Apocalypse.

It's basically The A-Team, only filthier and more magical. It follows a cocky fighter pilot who dies and gets sent to Valhalla, where he's meant to fight in an epic battle for all eternity. Shocked at the lack of women in his afterlife, he and his three new Viking friends break out of Valhalla. They get a magic van from a mysterious bar owner and are sent on quests across all the afterlives, but soon get caught up in a war with all-powerful gods. What could make this even better? Get H. Jon Benjamin to voice the main character.


Agree or disagree?