Reality TV
The Types Of Dates You Always See On 'The Bachelor' Or 'The Bachelorette'

274 votes
48 voters
1.8k views
13 items
List Rules Vote up the dates you're sick of seeing on the long-running series.
Any dedicated member of #BachelorNation can recite the most common type of dates seen on The Bachelor at a moment's notice. Every season is bound to include multiple private concerts, at least one awkward wedding-themed outing, and more hot tubs than you can count.
While the typical dates on The Bachelor tend to involve a lot of skin (like "sexy photo shoot date" or "pool party date"), outings on The Bachelorette lean towards the romantic (for example, performing poetry or strolling through a local market). The things that they all have in common? They're sometimes fun, and always lead to drama, but they definitely get old after a while.
back to page 1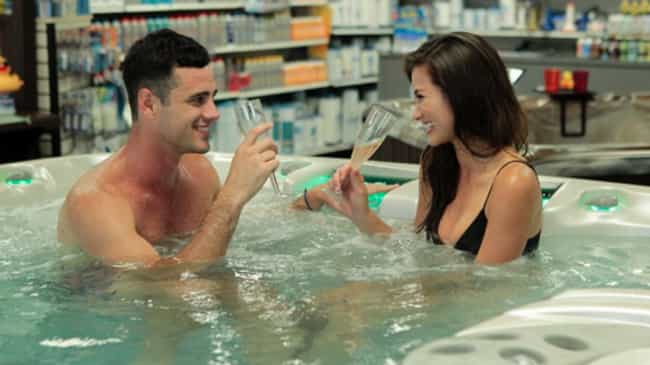 It doesn't matter if you're watching The Bachelor, The Bachelorette, Bachelor in Paradise, or Bachelor Winter Games - if it's an episode of the Bachelor franchise, there's going to be a date that ends in a hot tub. The show is famous for always including a hot tub, no matter how remote or unnatural the locale: the woods, the mountains, even on camping trips.
There's nothing these producers won't do to turn up the heat!

Is this date overused?
The Date Where You Perform For A Crowd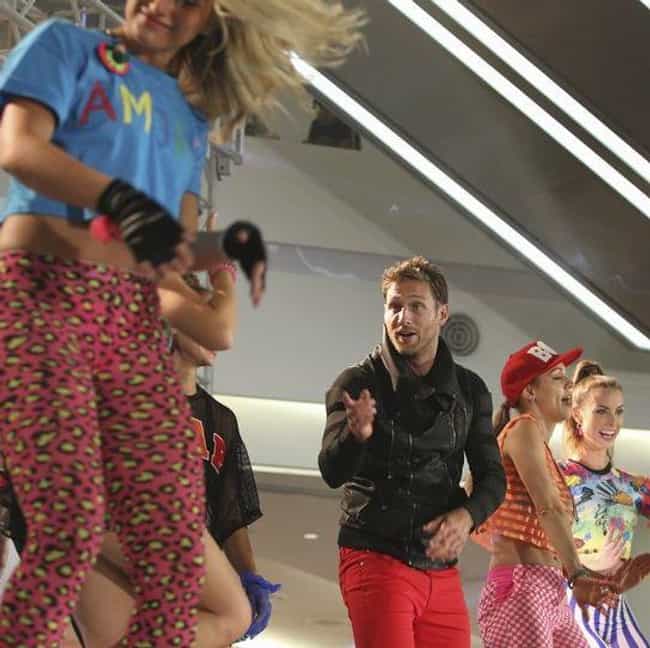 Every season, the producers of The Bachelor and Bachelorette gather all the contestants for a group date where they perform in front of hundreds of strangers.
The performances range from dancing to singing to stand-up comedy, but they all have one thing in common: they get awkward fast (like when Nikki attempted to dance with K-pop group 2NE1 on Juan Pablo's season).

Is this date overused?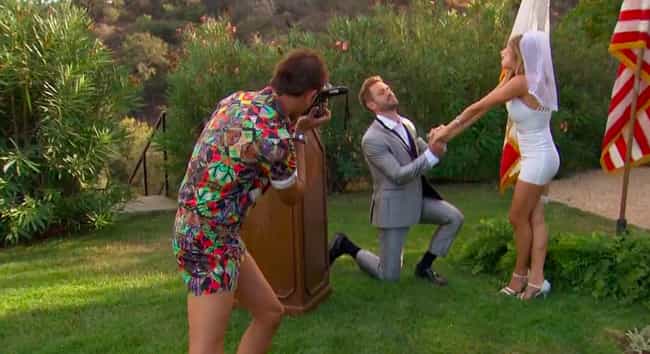 One way to amp up the tension and the drama? Stage a photo shoot where multiple guys or girls are vying for one person's attention. Bachelor photo shoot dates are almost always unforgettable.
Brad's Sports Illustrated shoot, Juan Pablo's nearly-bare photo shoot for Models n Mutts to "help animals find forever homes," and Nick's staged wedding photo shoot (which featured some unexpected stripping down).

Is this date overused?
The Date Where You Conquer A Fear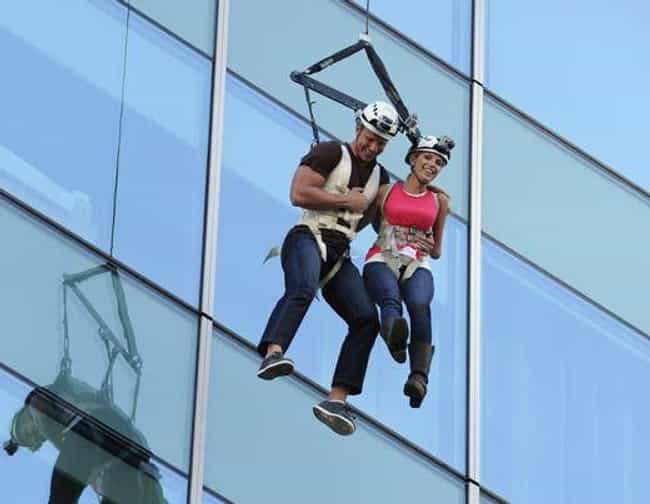 If there's one thing #BachelorNation loves, it's when a couple conquers a fear together and emerges stronger for it. In Bachelor world, "conquering a fear" can be anything from bungee jumping to rock climbing, and the risky situations supposedly speed up the process of falling in love. According to psychologist Dr. Diana Kirschner, "Doing very, very high-octane kinds of dates definitely can bond you together more than a mundane, run-of-the-mill one."
These dates also lead to a lot of metaphors likening the date at hand to falling in love. When Ben and Lindzi repelled off a cliff, she said, "It's a lot like stepping into a relationship. Things get tough, people get scared. You got to be there for each other, just like rappelling off a cliff." When Des and Brooks climbed a mountain, she declared, "We didn't just break through the clouds, we had a break through in our relationship." Andi called her rappelling date a "leap-of-faith day."

Is this date overused?