Companies

Companies That Hire 15 Year Olds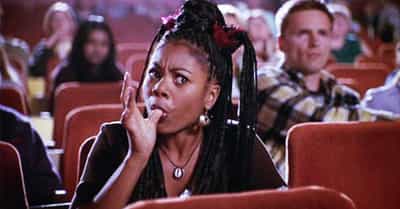 If you're a teen looking for a job, look no further than this list of jobs for 15 year olds. This list rounds up notable companies that hire kids under the age of 16, whether these organizations are seeking extra help during busy seasons or offering longer-term employment. The best companies that hire 15 year olds come in many forms. Some companies that hire teens are grocery stores and other teen-employing organizations are amusement parks. These places would be a great place to start your job search if you're under 18.
What organizations will you find on this list of the top companies that hire fifteen year olds? Fast-food restaurants often employ a younger workforce. Thousands of McDonald's locations give teens a place to work that can accommodate their school activities. Taco Bell is another good company that offers flexibility to teen employees. Kroger has been known for hiring 15 year olds in bagger positions in its grocery stores. Other good corporations featured on this roundup of top companies that hire teens include Safeway, Hardees, and Six Flags.
Which of these companies seems like the best place to work? Take a look at this list of companies and jobs that hire at 15 and get to work!
McDonald's

Though it depends on the location, McDonald's typically hires anyone over 14, however, they're limited to crew person and kitchen staff positions. To become a cashier, you must be 16.
Six Flags

Generally, Six Flags hires 15 year olds for admission hosts/hostesses, food service employees (food prep/handling, cleaning), merchandisers (stocking, cash handling), and lifeguards. Game attendants can be as young as 14.
Safeway

It can range, but Safeway generally hires teens as young as 14, with opportunities within customer service, certain departments, and courtesy clerks (most common). You'll typically be greeting customers, bagging items, and doing cart runs.
Dairy Queen

The minimum age for employment at Dairy Queen is actually 16, yet it can vary depending on the franchise.
Baskin-Robbins

Teens can start at Baskin Robbins as young as 14. As you can imagine, you'll likely start at the cash register and serving up fresh scoops for customers.
Ben & Jerry's

Ben & Jerry's actually requires prospective employees to be 16, but it can vary by state.
Publix Super Markets

Publix hires employees as young as 14 at most locations, typically for positions such as baggers, cashiers, and floral clerks. Any higher positions require the employee to be 16.
Chick-fil-A

Applicants as young as 14 can try their luck at Chick-fil-A, typically for kitchen staff and dishwasher positions.
Wegmans

If you're interested in a gig at Wegmans, they only have a select few positions for 15 year olds: cashier and customer service. Most other positions require employees to be at least 18.
Arby's

Those who are 15 can apply for crew member positions at Arby's, which will likely have you taking food orders, cleaning counters and tables, and even preparing food.
The Hershey Company

Hershey's offers a few positions for 15 year olds, including bake shop and retail attendants, as well as food prep and operations attendants. You might find yourself restocking, cleaning facilities, etc.
Culver's

Culver's hires teens as young as 14. Typical positions include crew members, line cooks, cashiers, and porters—who ensure the exterior and interior of the location are clean.
Bruster's Ice Cream

If you're 15 and like scooping ice cream, Bruster's is the place for you. 15 year olds can start as ice cream makers and scoopers, as well as cashiers.
Winn-Dixie

Most Winn-Dixie locations require employees to be 16, yet some states (like Florida), allow those who are 15 to work as courtesy clerks, otherwise known as baggers.
Boston Market

At 15, you can start as a crew member at most Boston Market locations, which usually entails taking orders at the register, preparing food, and serving customers.
Zaxby's

Most positions require employees to be 16, but 15 year olds can apply for part-time crew member positions, taking orders and preparing food.
SuperValu Pharmacies

SuperValu hires teens as young as 14. Positions for teens are generally cashiers, stockers, and clean-team members.
California Pizza Kitchen

It can vary by state and location, but CPK may hire 15 year olds for host and hostess positions, where you'll typically be seating guests or adding them to the wait list, among other small tasks.
Seven Peaks

Seven Peaks hires employees as young as 14, starting them at tube rental attendants.
Taco Time

If you're 15, you can start at Taco Time as a crew member. As with most fast food places, you'll be running the cash register and possibly helping with food prep, among other tasks.
King Soopers

King Soopers typically requires school approval for teens 14 and 15 to apply. Regardless, you'll likely start as a deli clerk.
Giant Eagle

Those 14 and older can apply at Giant Eagle for either grocery attendants (helping customers to their car, bagging, etc.) or cashiers.