Millennials
Crazy Embarrassing Things Companies Have Done To Try To Appeal To Millennials

Updated February 21, 2020 · 11:53am PST
8.9k votes
2.4k voters
178.9k views
14 items
List Rules Vote up the most cringe-inducing way businesses have tried to get millennial bucks.
Hey there fellow youths, don't you hate it when a corporation tries to market directly to you and your bae by pretending to be hip? The embarrassing things companies have done to win over millennials range from trying too hard on social media to going all-out on crazy millennial ad campaigns. If only these companies would keep things 100 they would find out that youngs everywhere appreciate honesty and would love to give them their money.
In an era of millennials killing everything by not spending that sweet cash, it's important for companies to get on their good side. How businesses try to woo millennials has been a constant source of conversation for advertisers. Do you use emojis? How about slang? What the eff do these kids today like? So many companies try to lure millennials, and fail horribly (and hilariously) in the process.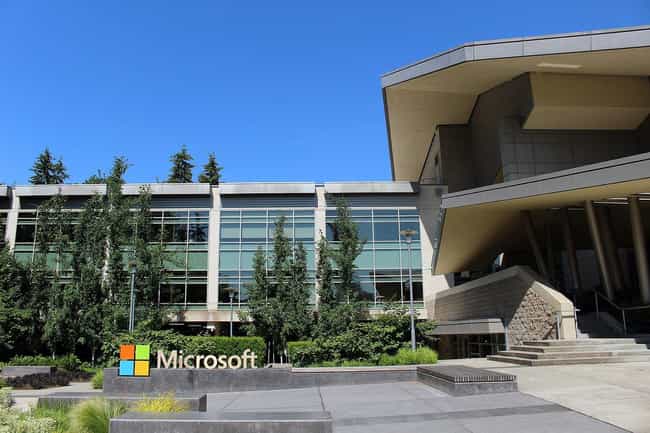 Microsoft wants your young blood, and they'd like to prove it by being hip and definitely NOT old. In 2016, Microsoft recruiters began sending out e-vites to interns to tell them about a chill party where there would be "hella noms" and beer pong.
A Microsoft spokesperson responded with a statement written by an actual human: "The email was poorly worded and not in keeping with our values as a company. We are looking into how this occurred and will take appropriate steps to address it."
Industries: Consumer electronics, Software, Publishing, Video game, Computer hardware, + more
Everyone remembers where they were when Pepsi's ill-advised Black Lives Matter copycat commercial featuring Kendall Jenner was released in April 2017. If you managed to avoid the ad, here's what happens: a peaceful protest takes place amidst a fashion shoot. It catches Jenner's eye, and she joins the multi-cultural crowd of hip, attractive youths. Finally, she sees a thirsty police officer and hands him a Pepsi.
The sentiment of "unity, peace and understanding" that Pepsi was apparently trying to convey was lost in the tone-deaf co-opting of a movement intended to protest the deaths of black citizens at the hands of police officers. Social media went crazy, and the commercial was immediately pulled.
Industries: Food Manufacturing, Beverages
Chevy has been going hard in the paint with an ad campaign based around "real people" "discovering" the Chevy Cruze for the first time. The commercials are mildly annoying, but the ad company behind them really scraped the bottom of the barrel when they filmed emoji-based ads in 2016. In them, the definitely-not-actors have to describe the car using emojis. Hilarity ensues.
In 2015, Chevy also put out an all emoji press release. You know, because "Words alone can't describe the new 2016 Chevrolet Cruze."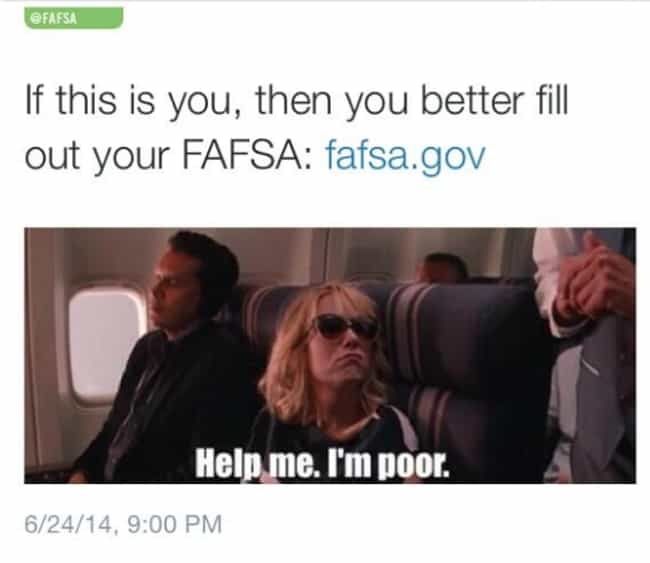 FAFSA, the government initiative that helps underprivileged students secure federal funds so they can go to college, found itself in hot water in 2014. The organization posted a meme of Kristen Wiig from the movie Bridesmaids, sitting in a plane seat saying, "Help me. I'm poor."
Apparently, this was supposed to make people laugh and say, "Yes, I agree with the wealthy actor. I am poor. I should fill out my FAFSA forms." Instead, students ripped into the agency's social media presence until they apologized sans meme.
We apologize for the insensitivity of our previous tweet. Our goal is to make college a reality for all. We're very sorry.

— Federal Student Aid (@FAFSA) June 25, 2014