Christian
11 Companies You Didn't Know Were Christian

Updated April 24, 2019
324.7k views
11 items
Religion is a slippery slope in today's society. It can be your best friend or your worst enemy. In the case of these companies, they're sly about their Christianity, although if you ask them, they'd be ready, willing, and able to express their beliefs. Whether subliminally or explicitly, these companies are proud to be Christians. This can mean anything from closing up shop on Sundays to saying a prayer before a company meeting. Either way, these companies use Christianity as the driving force behind their business and core values.
What are some of the companies you may not know were Christian? For starters there's Forever 21 and In N Out Burger, both of which print bible stanzas on their respective bags. Although hidden from plain sight, they aren't too hard to find if you look.
Take a look at this list of companies that are Christian-based. You may be surprised to learn about some of these companies, but you shouldn't be if you read between the lines, and their websites for that matter.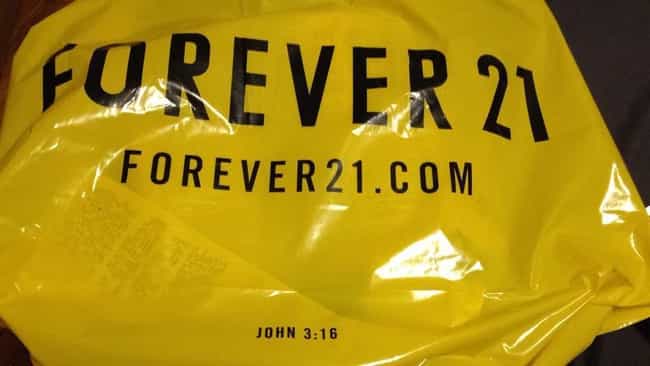 Purchase a $15 fringed denim vest or whatever in God's name they are selling this season and you may notice a "John 3:16" printed on your shopping bag.
Forever 21's owners, the Chang family, are born-again Christians. Mrs. Chang has told reporters that "God told her she should open a store and that she would be successful."

Source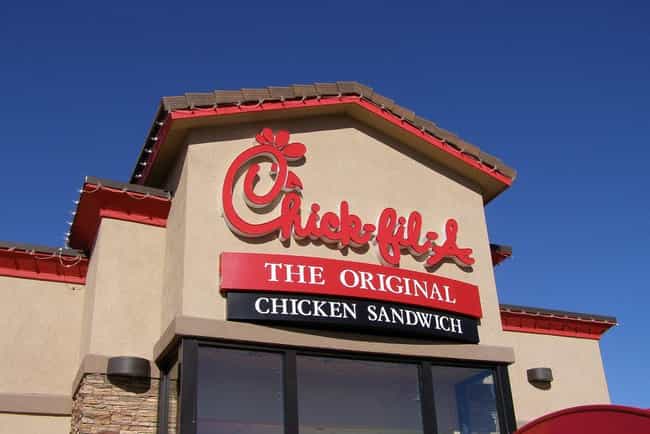 The company wears its Christianity on its sleeve. Not only is it closed on Sundays, but also are vehemently opposed to gay marriage. This shouldn't be all too surprising considering the uproar surrounding the company. Nonetheless, the company, to the average patron, may not be known for its deeply religious beliefs.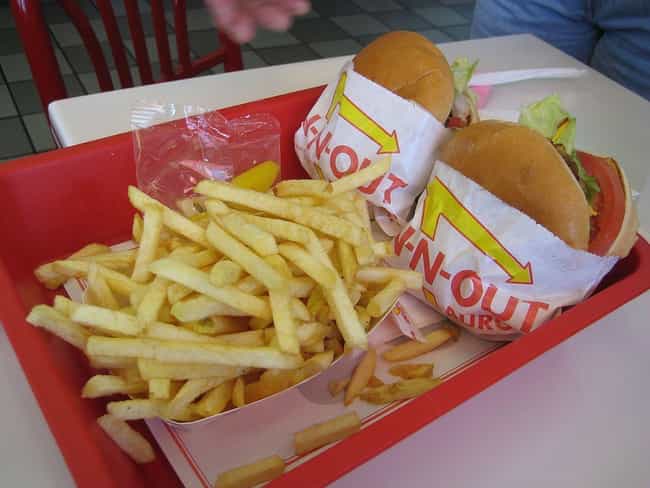 The California chain has printed biblical passages on its paper bags and wrappers. They aren't in plain view, however. You need to look closely to find them, but as you can see, they are there.
In-N-Out Burgers, Inc. is a regional chain of fast food restaurants with locations in the American Southwest. Founded in Baldwin Park, California, in 1948 by Harry Snyder and his wife Esther Snyder, the chain is currently headquartered in Irvine. In-N-Out Burger has slowly expanded outside Southern California into the rest of the state as well as into Arizona, Nevada, Utah, and Texas. The current owner is Lynsi Snyder, the only grandchild of the Snyders. As of January 7, 2015, In-N-Out employed over 18,000 staff and had 300 locations with no location more than a day's drive from a regional distribution center. As the chain has expanded, it has opened several distribution centers in addition ...more on Wikipedia