Anime Underground 16 Overrated Anime That Get Way More Credit Than They Deserve

3.5k votes
632 voters
6.3k views
16 items
Follow
Embed
List Rules Vote up the anime you feel are grossly overrated.
Given how expansive the medium is, there's bound to be some anime out there that get way too much credit. Their charm and drama among otaku propel their rise to mainstream popularity, sure, but there's no overlooking their glaring flaws when thrust out into the limelight. After all, if an anime is deserving enough to have its own clothing line at Hot Topic, it'd best be prepared to face some intense scrutiny.
From the interesting yet repetitive premise of Sword Art Online to the dramatic yet generic plot of Attack on Titan, the following is a compilation of popular anime that are really just mediocre. Though each serves as a great introduction to newcomers, fans should definitely try looking for titles that aren't on this list, especially if they're willing to find out what the anime industry truly has to offer.
Vote up the most overrated anime, and when you're done, check out this list of underrated anime to help bring you back to your senses.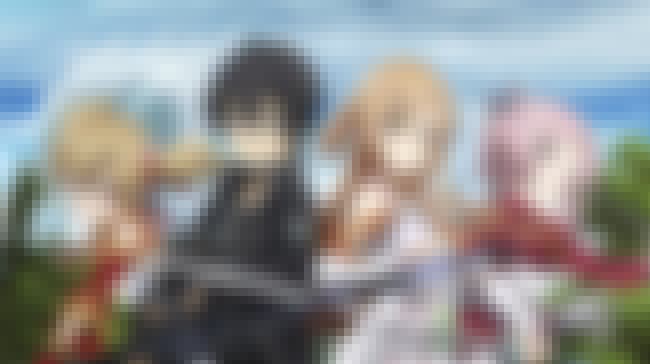 Sword Art Online fans may claim that the show breaks the mold when it comes to adventure anime – but does it really? Taking place in a virtual reality world, a premise touched upon numerous times before in anime like Log Horizon and .hack, this show really doesn't offer much in the vein of novelty.
Though the production quality is great, what lies underneath is a sloppy narrative that resorts overly sexualized female characters and so much deus ex machina that it's hard to keep track. Sword Art Online feels significantly mismanaged as a consequence, thereby questioning its rise to fame in the first place.
Also Ranked
#7 on The Best Anime Series of All Time
#3 on The Best Anime Streaming on Netflix
#9 on The Best English Dubbed Anime of All Time
#5 on The Best Adventure Anime of All Time
see more on Sword Art Online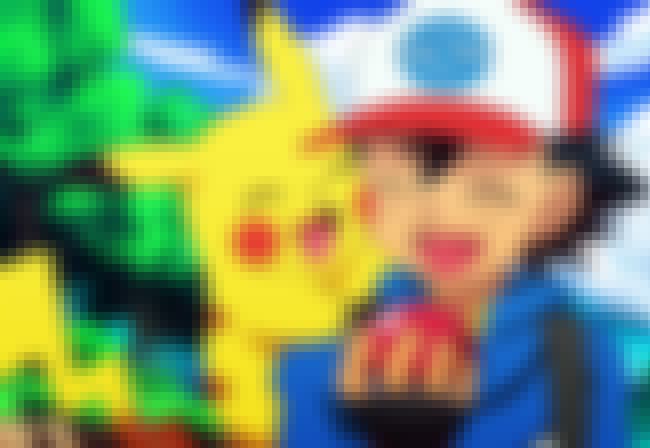 '90s kids have a soft spot for Pokémon, and by all accounts, this series has been a great ambassador for anime in the west. Unlike the franchise's successful video game titles, however, the anime has failed to evolve alongside its fan base.
Hundreds of episodes have come and gone, recycling the same handful of storylines, and despite being episodic, the series doesn't even have real arcs. Seeing as how the protagonist is eternally 10 years old, there is no character development to speak of either. As a result, audiences are trapped between repetitive episodes and uninteresting characters for countless adventures.
Pokémon is perhaps a decent kids show, but as many of its (still loyal) fans are now all grown up, it would seem as though the studio is targeting the wrong audience.
Also Ranked
#95 on The Best Kids Cartoons of All Time
#13 on The Best Cartoons of All Time
#25 on The Best Anime Series of All Time
#26 on The Greatest Animated Series Ever Made
see more on Pokémon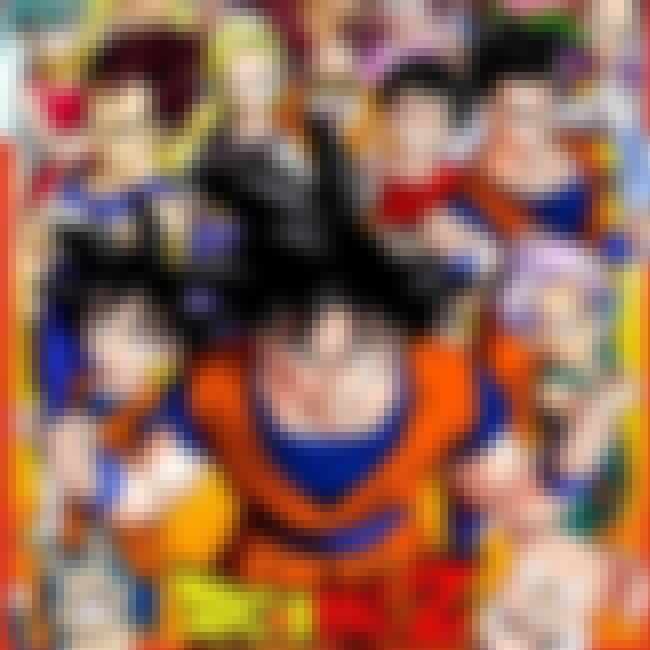 Like Pokémon and Naruto – among plenty others – Dragon Ball Z is one of anime's greatest gateways. These shows are responsible for the conversion of many current anime fans, and, as such, deserve a special place in the medium's history. However, to say that these titles are the greatest anime of all time is certainly up for debate.
Dragon Ball Z, while incredibly influential, represents some of the major flaws still prevalent in it's respective genre: incredibly long fight sequences, overuse of exposition, and static characters, just to name a few. Still hailed as one of the greatest anime of all time, perhaps fans are letting their nostalgia get the better of them.
Also Ranked
#30 on The Best Cartoons of All Time
#6 on The Best Anime Series of All Time
#20 on The Greatest Animated Series Ever Made
#5 on The Best English Dubbed Anime of All Time
see more on Dragon Ball Z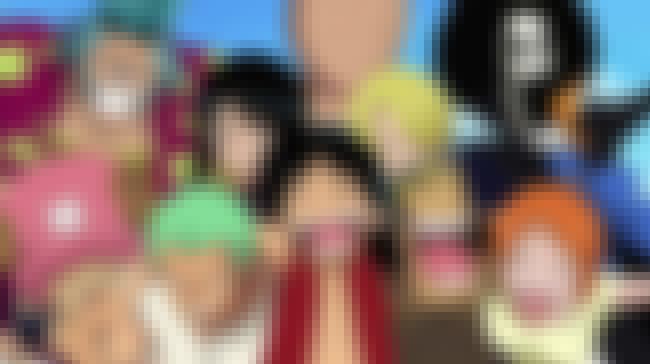 The biggest barrier to entry on this list belongs to One Piece, an overrated anime that's over 800 episodes long and not even halfway complete. It diverges into haphazard directions, leaving nothing accomplished, and the pacing is perhaps the slowest and most inconsequential in the entire industry.
Character development is inconsistent and boring at times, and story arcs are formulaic to the point of repetition. Episodes feel as though they're an excuse to explore One Piece's world further, and though the setting is the show's greatest feature, it alone doesn't justify watching it.
Also Ranked
#66 on The Best Anime Series of All Time
#32 on The Trippiest Anime of All Time
#18 on The Best Martial Arts Anime of All Time
#9 on The Best Supernatural Anime
see more on One Piece