Controversial

This Sexy But Controversial Halloween Costume Is Selling Out, And People Are Pissed

Another sexy Halloween costume enters the public's ridicule this year, but this time for more reasons that just being ridiculous. In case you missed it, the sexy Border Agent Halloween costume for women and the Agent Wall costume for men set the Internet aflame. Though the sexy border control costume has actually been around for years, the current political climate under President Trump gives the costume an added layer of insensitivity, leading to many to denounce the product and those selling it. At a time when hate crimes continue to rise and anti-immigrant sentiment grows more prevalent, people believe the controversial border control Halloween costume only encourages racist and even dangerous attitudes towards immigrants and people of color.
Unfortunately, some fail to understand the terrible implications of this costume, most likely because they themselves are racist as well. They argue this costume is no different than any other funny sexy Halloween outfits, even though there's nothing sexy about deportation or sending refugees back to their war torn homes. So save yourself the issue of looking like a bigot and don't be a sexy Border Guard this Halloween.
The Costume Comes Complete With Supplies
Spirit Halloween, a national chain, provides all the essentials for a complete "Border Babe" costume, also sold on Amazon.com and other retailers. The purchase includes badge, dress, belt with chains, hat, and binoculars, but sorry, no wall included.
Spirit Halloween markets their Border Babe costume as follows: "Straddle the border between being legally lovely and criminally hot in this Border Babe adult women's costume. Suit up in this sexy women's costume, featuring a belted mini dress, matching hat and official border badges. Lay down the law on Halloween!"
President Trump's Immigration Policies Brought The Costume Extra Scrutiny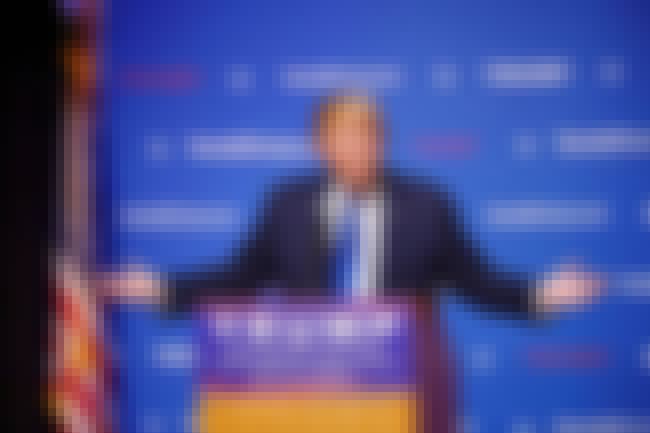 Though the Border Babe costume has existed a few years now, the current political climate makes the outfit so controversial this Halloween season. Most of the blame for the backlash ties directly back to several of the anti-immigration policies President Trump supports, including his border wall, ending DACA, and a drastic change in deportation policies. Trump's attempted efforts to enact tougher immigration policies, coupled with his own bigoted statements, led to a rise in hate crimes and immigration arrests, and many immigrants and their families fear for their safety.
Javier H. Valdés, co-executive director of Make the Road New York, a nonprofit dedicated to immigrant causes and issues, called the Border Babe "utterly reprehensible."
The Costume Sold Out In Many Areas
For those of you looking to be sexy and insensitive Border Babes this Halloween season, you may need to wait until next year: the outfit already sold out at Spirit Halloween. But because the Internet specializes in creating and distributing offensive content, the costume can be found at other outlets. The Dreamgirl Border Babe Costume retails on Amazon for $61.99 - $71.99, a lot of money to spend on something that will probably get your a** kicked.
Spirit Halloween Stands By Their Costume
The major costume retailer feels the heat of the controversy and released a statement in the Border Babe's defense. They argue all of their politically-inspired costumes, like the BFF Putin mask for example, are in good fun:
"Spirit Halloween offers a full range of Halloween costumes that celebrate and appreciate all cultures, occupations and figures, both real and imaginary. With that, we playfully acknowledge topical themes - and building the wall is certainly a trending conversation in today's political climate. We believe this costume carries similar sentiments akin to that of a police officer, military costumes, firefighter, doctor and more. As the president continues to drive the headlines and hashtags, we have costumes for everyone to join in on the fun, including: piggybacking on Mr. President, a host of masks that illustrate Trump's many personas and a presidential BFF Putin mask. We've respectfully developed these costumes knowing that Halloween is a time for humor and fun, and due to the overwhelming popularity of these items last year, we think it'll be a huge hit with our shoppers again!"
Apparently if a product's sales figures look good, it thereby makes the product good. So when someone criticizes your coke habits, remind them that cocaine is a billion dollar industry supported by enthusiastic consumers.