Culture
45 Amazing Aerial Photographs That Will Make You Feel Small

755 votes
88 voters
6.4k views
45 items
List Rules Vote for your favorite pictures from above
Ever get overwhelmed with the problems that seem to make up your whole world? Sometimes feel like everything's falling down around you in one big avalanche of chaos called life? We understand - that's why we invite you to take a look at some of these cool aerial photographs and historical aerial images that demonstrate how, sometimes, feeling small can be a good thing.

We've put together a gorgeous collection of some of the most beautiful aerial photography shots from around the world to take you out of your head and into a relaxing visit to the clouds. You'll see just how refreshing a new perspective can be as you try to wrap your head around how all of life can manage to fit into these beautiful, tiny horizons.

So if you're sick of staring at that cubicle wall or the desk of the guy in front of you, sneak a peek at this gallery full of Superman-style views of New York City at nighttime and London from the sky. We'll show you fields of tulips that blow away that drab modern art exhibit and even rice fields that give some sculptures a run for their money.

Most importantly however, these cool aerial photographs are a great resource for all of us on those days when it's hard to remember that our problems are not the whole world - or even our whole world. So sit back, and relax. Discover new places, enjoy magical new views of familiar spots, or just relax and see where your imagination takes you.
Chinese Rice Fields Looking More Beautiful Than You Ever Knew Rice Could Be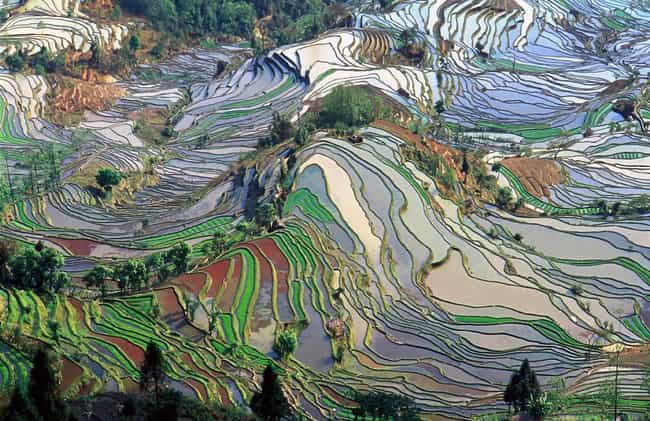 Agree or disagree?
Even Volcanoes Look Prettier from up Here, Including This One from Easter Island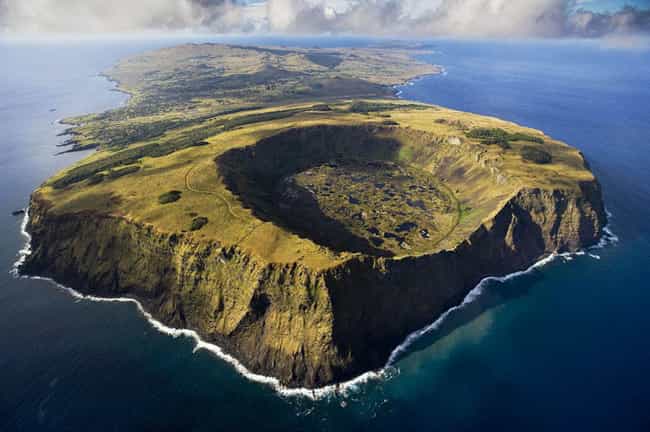 Agree or disagree?