Total Nerd
The Coolest Comic Book Covers of 2015

There's just no stopping comic books these days. Lots of cool new comic books will be arriving in 2015 and we've gathered some of the coolest comic book covers right here for you. From the new Darth Vader and a Spider-Gwen series from Marvel, to IDW's Zombies vs. Robots and DC Comics's Flash and Harley Quinn themed variant covers, we want to know which new comics you think havee the coolest 2015 comic book covers.
We have the list started below, with some upcoming titles from Marvel Comics, DC Comics, Image Comics, and IDW Comics. Some of the best 2015 comic book covers included on this list include comic book favorites like Batman, The Flash, Superman, Deadpool, and Judge Dredd, as well as recent favorites like Rocket Raccoon, Guardians of the Galaxy, Saga, Deadpool, Black Widow, and new releases like Ant-Man, Spider-Gwen, Silk, Mortal Kombat, and Star Wars.
As 2015 continues to roll along, we'll keep updating this slideshow with the newest, coolest comic book covers throughout the year, so be sure to bookmark this slideshow and check back each month for the latest updates on the top comic book covers of 2015.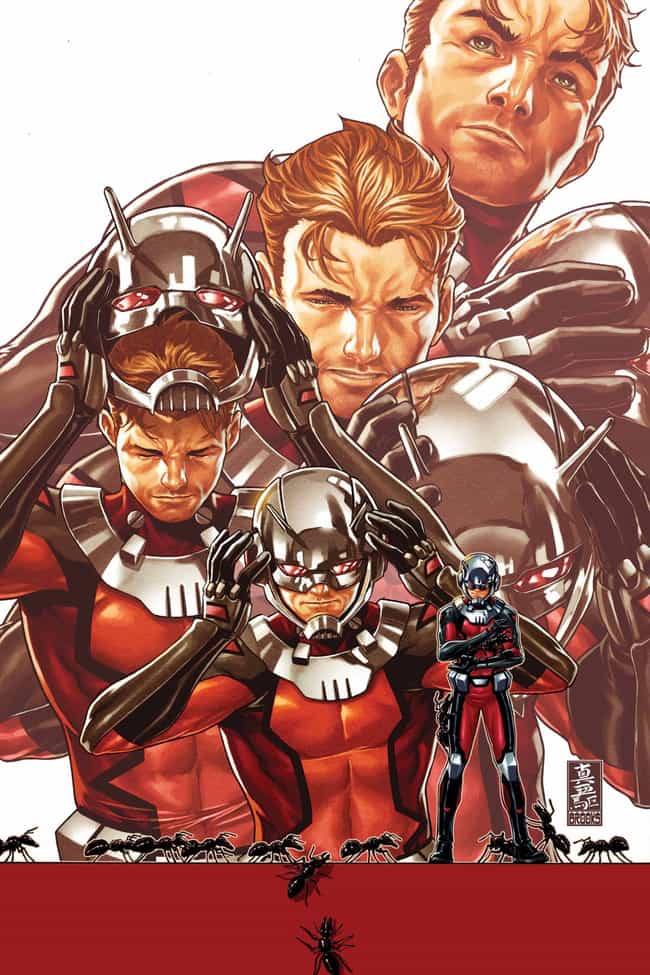 Cover by: Mark Brooks
In anticipation of Marvel Studios's feature length film,
Ant-Man
, the comic book division will be launching a new title beginning in January 2015. The series will follow Scott Lang, who is called upon by the Superior Iron Man with a once-in-a-lifetime opportunity to turn around the damage done by former Ant-Man, Hank Pym (what with inventing Ultron and all). The series launches January 2015 and will be accompanied by six variant covers.
2
Uncanny Avengers #1 Teaser Variant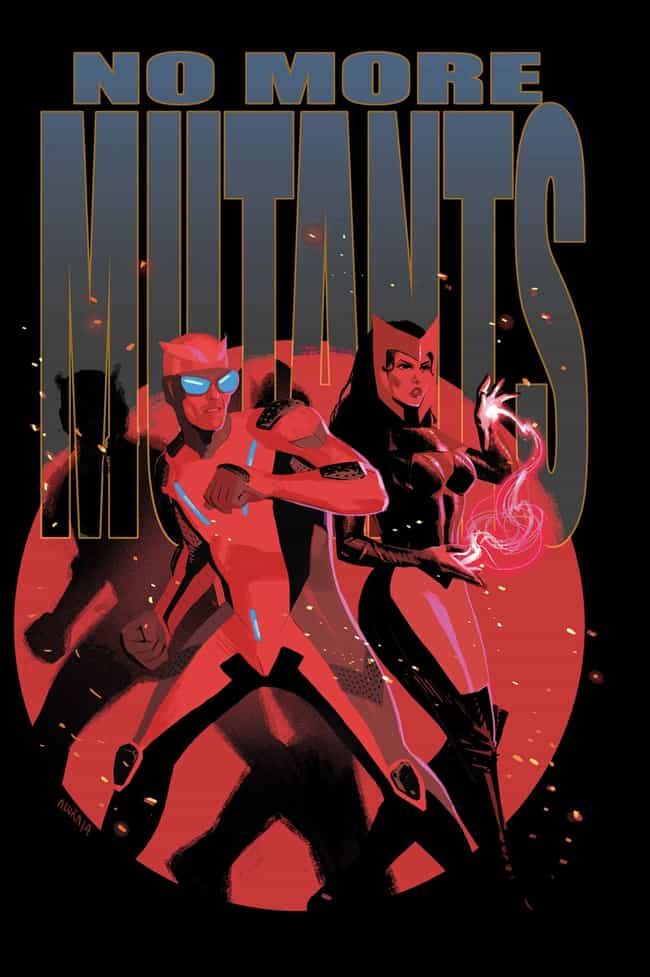 Cover by: Daniel Acuna
Marvel kicks things off at the beginning of the year with a relaunch of their
Uncanny Avengers
series with long-time writer Rick Remender. The title will pick up following the events of Marvel's big AXIS comic book event with "all-new, all different Avengers" assembling together. One of the Avengers' oldest foes returns with a terrible secret and will shatter the lives of two members of the squad. The first issue, along with five variant covers, launches in January 2015.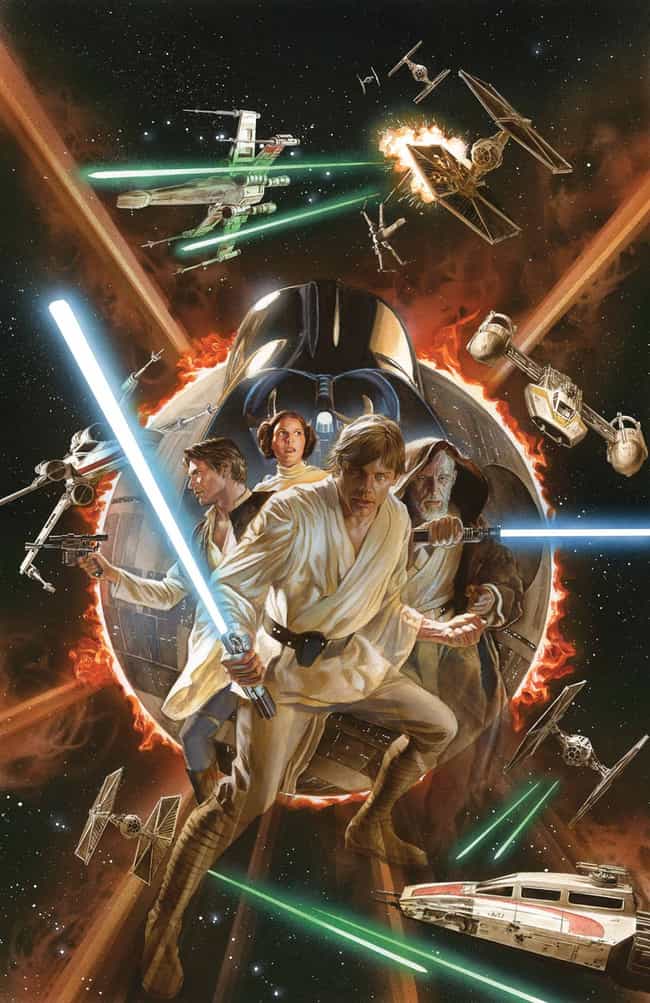 Cover by: John Cassaday
While Disney is ramping up to
Star Wars: Episode VII - The Force Awakens
, Marvel will be launching a new
Star Wars
comic book series written by Jason Aaron and illustrated by Cassaday. This is the regular cover of the first issue, which features 13 different variant covers. Marvel/Disney knows how to cash in on a brand, that's for sure!
4
Star Wars #1 Skottie Young Interlocking Covers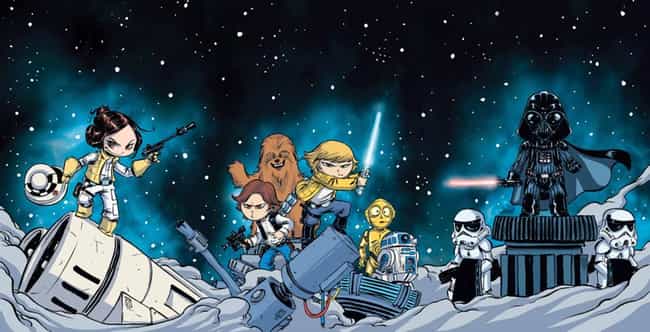 Cover by: Skottie Young
Skottie Young's "Baby/Young" variant covers for Marvel are a sub-genre all their own. While artist J. Scott Campbell will also have a connecting variant cover, Young's will likely be the one with more demand. These covers feature Leia, Darth Vader, and the group shot on three different covers and are part of Marvel's massive collectible launch for their new
Star Wars
title.