Science

The Coolest and Trippiest Mushroom Pictures

407 votes
200 voters
36 items
Chances are, when you hear the word "mushrooms," one of two very distinct experiences comes to mind. One quite possibly involves the eating of boring, everyday 'shrooms on a pizza or other food, while the other almost certainly involves glow sticks. So which experience are we going for here? Well, neither, believe it or not. While we understand that looking at pictures of wild mushrooms may or may not be your usual idea of a wild and crazy Friday night, we can also pretty much guarantee that the bad boys you'll see below ain't your mama's mushroom patch. These cool mushrooms will put those criminis rotting in your fridge right now to shame!
As it turns out, the world of fungi is a lot cooler and infinitely more colorful than anything you're going to find atop your average, everyday DiGiorno. Here we've collected a group of wild mushroom pictures and photos featuring a group of shrooms that are like nothing you've ever seen. Here you'll find everything from mushrooms so strange they've been ranked among the world's creepiest plants to mushrooms so beautiful you'll want to entice them to grab a spot on the nearest log.
So get ready for the most fun you'll ever have with mushrooms while still in your right mind! These cool mushroom photos not only showcase some of the most beautiful mushrooms in the world, we've also included their common nicknames so that you can flaunt your fungi knowledge the next time you and your pals happen to be strolling through a forest. So without further ado, let the fungi fun begin.
These "Marasmius Haematocephalus" Laugh in the Face of Rain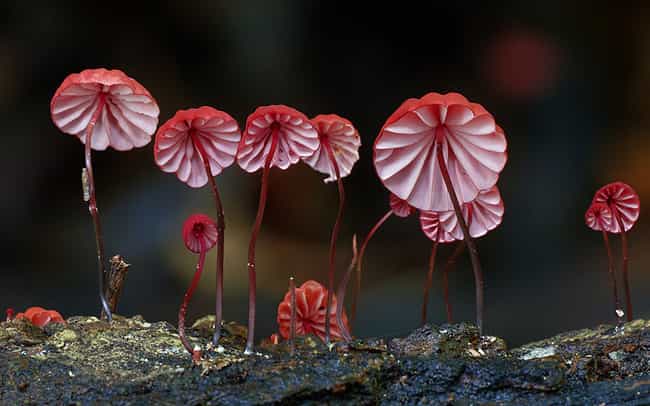 Agree or disagree?
These "Fly Agaric" Mushrooms Kinda Look Like Something from Mario Bros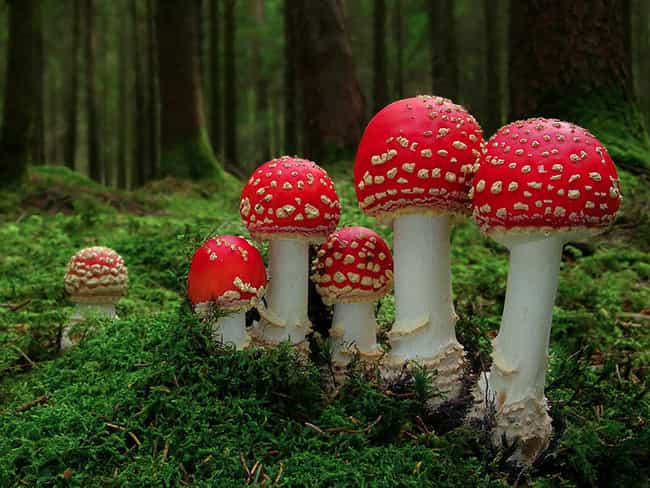 Agree or disagree?
This Bad Boy Is Commonly Known as "Devil's Cigar" or the "Texas Star"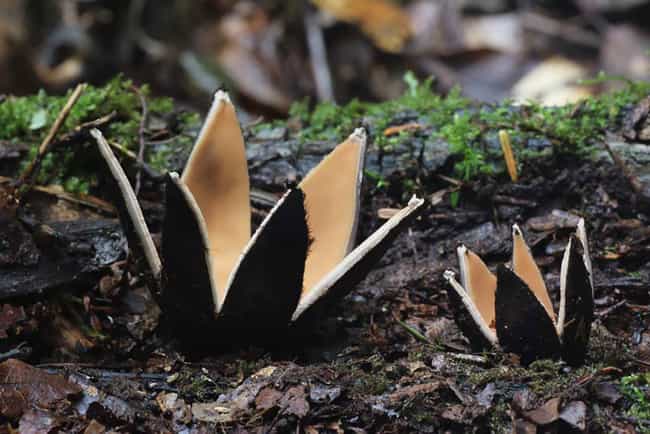 Agree or disagree?