gadgets

The Coolest New Tech In 2018

3.2k votes
999 voters
36k views
13 items
Follow
Embed
List Rules Vote up the coolest and most interesting products and technologies you're excited to see hit the market in 2018.
The world of tech is always evolving, and each new year comes with all sorts of innovations and breakthroughs from some of the coolest and most prestigious companies in the world. This year is no different, and more information is starting to come out about some of the coolest gadgets releasing in 2018. All of this cool new technology is set to be released to consumers sometime this year, and the general excitement is already making waves online.
Out of all of these cool new gadgets, which of these releases is building the most hype? The biggest names in tech are looking to dazzle consumers with the latest revolutionary technologies, but there are also some lesser known companies who are showcasing their newest products in order to make a name for themselves. It's up to the people to decide what new technologies are going to take 2018 by storm and which ones will ultimately be forgotten.
This Reverse Microwave Can Quick-Freeze Food And Drinks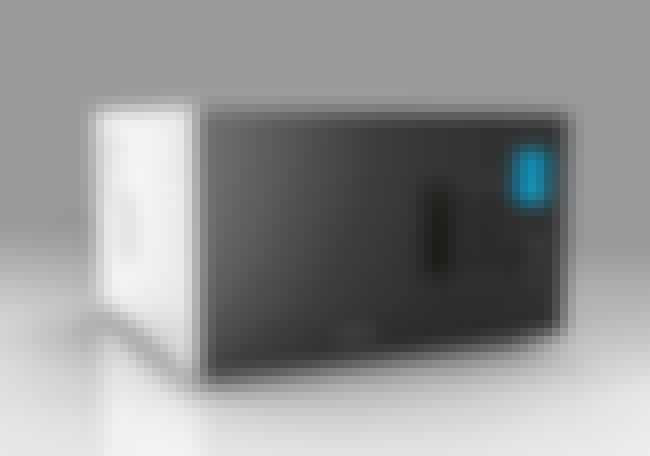 Microwaves were a revolution in convenience for people looking to heat up their food in a hurry, but what about when you need something frozen quickly? There hasn't really been an answer to that question until now. In comes Frigondas, the most amazing home kitchen technology to be released in decades. It can cool and freeze food and drinks in mere minutes, and it even doubles as a traditional microwave. While there is no set release date, it is believed that the device will be available in the US in the near future.

Are you excited for this new product?
The RED Smartphone Provides A Holographic Screen, Allowing You To View Videos From Multiple Angles
In 2017, the cinema camera making company RED announced it was working a smartphone with a "holographic screen." Consumers were unsure what this meant until September 2017. Essentially, the phone would provide a 3D viewing experience on screen, projecting things like buildings and landscapes in an interactive map. A user could essentially take a virtual tour via the phone screen, looking around, above, behind, or in-between various objects.
The RED smart phone is currently available for pre-order, for the fairly hefty price tag of $1,195. No official release date has been announced, but the company says users can expect to see the product sometime in early 2018.
Are you excited for this new product?
A Wristband That Can Tell You If You're Too Drunk To Drive
No one should ever drive drunk, but it can be difficult to monitor your blood alcohol content levels without taking a breathalyzer test. While there are some small breathalyzers ar on the market, they can be clumsy and awkward to use in public. Proof is a unique and elegant solution to this problem, as it's a wearable wristband that can discretely analyze you BAC levels through your skin. The makers of Proof managed to earn nearly twice what they were asking for after launching a successful crowdfunding campaign. The wristband is set to begin shipping at full production capacity in late 2017.

Are you excited for this new product?
Amazon Go Stores Provide Consumers With Check Out Free Shopping For The First Time
On January 22, 2018, Amazon opened their first Amazon Go store in Seattle, Washington. The store - which one shopper called the "future of grocery shopping" - is equipped with censors and cameras that track which items customers take or put back. This, and the help of a special Amazon Go app, automatically charges customers after they exit the store. This eliminates the need for lines, making shopping a much quicker experience.
Are you excited for this new product?