Culture
The Most Genius Stash Containers Money Can Buy

839 votes
198 voters
14.6k views
16 items
List Rules Vote up the stash containers that are so genius you kind of can't believe it.
Ever found yourself in a situation that required a little extra stealth and wish you had a couple of genius stash holders laying around? If so then you've come to the right place! Now of course, we'd totally never hint that these cool stash holders could also double as anything crazy like. . . oh say drug stash containers or anything. Such an idea would be way too diabolical to have even entered our minds.
What you'll find here however, are a wide variety of totally cool stash containers that we totally can't be held responsible for what you hide in. So the next time you find yourself going to a concert, the beach, or any other event that might require a little help being shifty, look no further than the crafty James Bond-esque items you'll find below.
After all, every now and then we all need someplace to store our favorite little green friend. . . cause who wants to risk loosing their money right?
Brush Them Haters Off With This Super Sneaky Hair Brush Container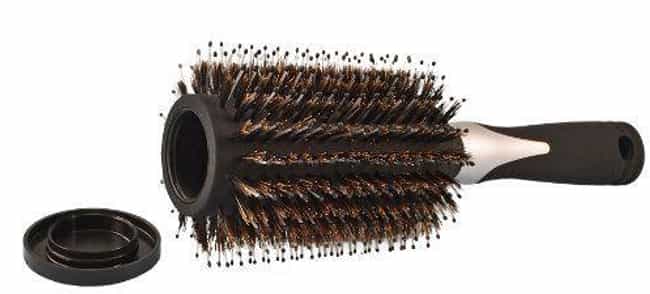 Not only will it safely secure your belongings, it's a perfectly functional hair brush as well.

Agree or disagree?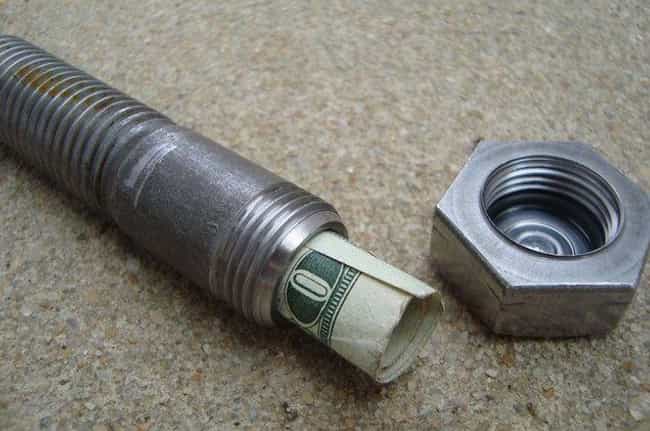 When it comes to covert containers, this setup gets right down to the nuts and bolts of deception.

Agree or disagree?
The Ultra Tricky Time Piece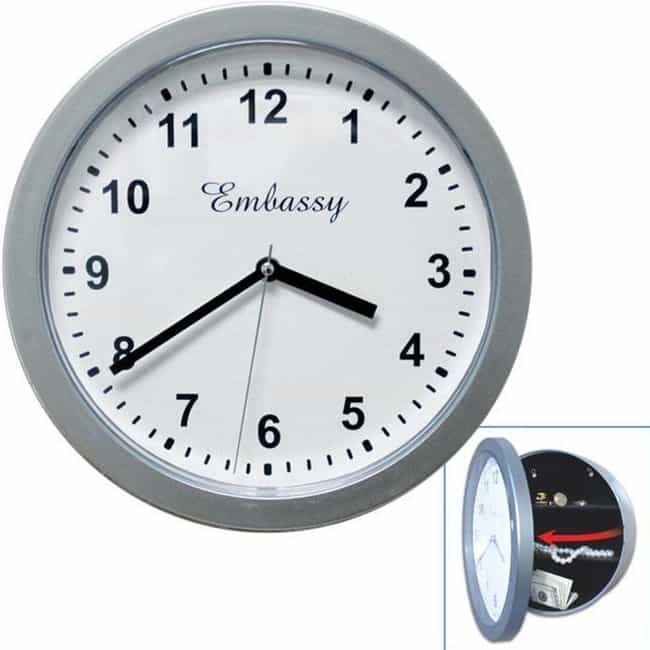 Is it time for a safe place to hide your stash that you can glance at as much as you want without arousing suspicion? Look no further than this actual functioning stash container clock.

Agree or disagree?
These Stylishly Stealthy Flip Flops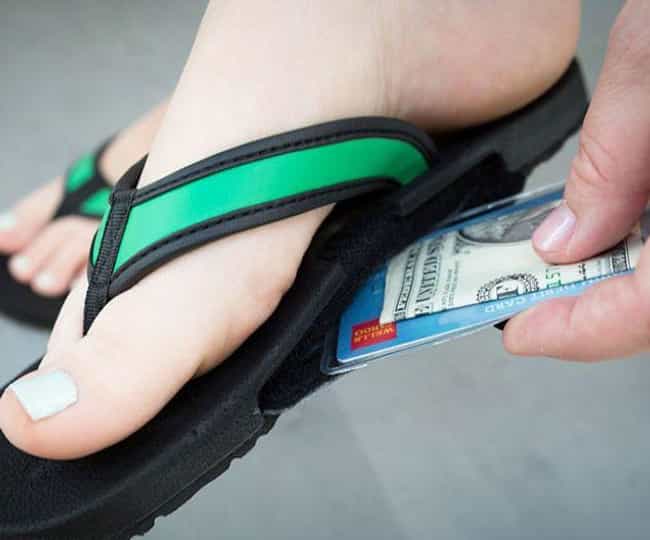 Keep your stash close but concealed enough to brave any pat down, shake down, or whatever else life throws at you.

Agree or disagree?