Anime Underground
The 18 Coolest Anime Guns Of All Time

8.2k votes
1.6k voters
42k views
18 items
List Rules Vote up the anime weapons you would want in your own arsenal.
One of anime's biggest draws lies in its battle and fight scenes, always made more epic by the introduction of cool guns and weaponry. Gunfight scenes in anime elevate the gunslinger trope to another level by giving the fighters unique firearms with abilities you hardly see in other media, much less real life.
The very best anime guns do more than just fire bullets; they shoot flames, cast spells, and even possess souls of their own. Only the finest anime gunslingers are capable and deserving of such formidable weapons, whose power is sometimes even beyond their control.
back to page 1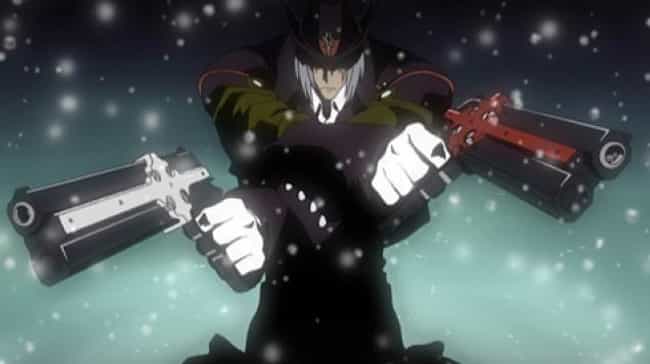 Named after the multi-headed hound of Hades, the Cerberus Handguns act as Beyond the Grave's signature weapons in Gungrave. These 15mm caliber firearms have a barrel length of 60cm for destroying the undead, perfect for a zombie gunslinger on the move. As an added bonus, they both aesthetically complement each other.

Is this cool?
see more on Gungrave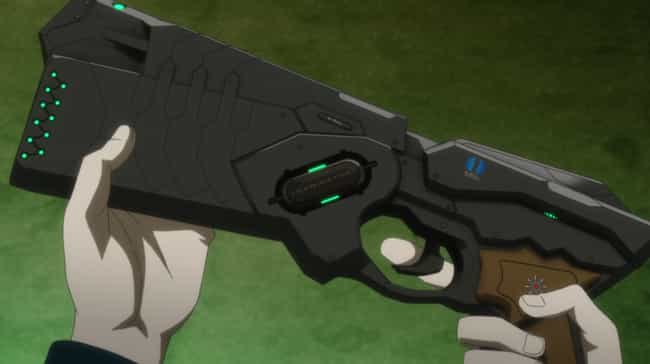 The Dominator makes for the perfect authoritarian weapon in the cyberpunk world of Psycho-Pass. More than a simple firearm, it analyzes the mental state of an individual and reacts accordingly to the situation. If the subject shows high levels of mental instability, the Dominator obliterates the individual on the spot.

Is this cool?
see more on Psycho-Pass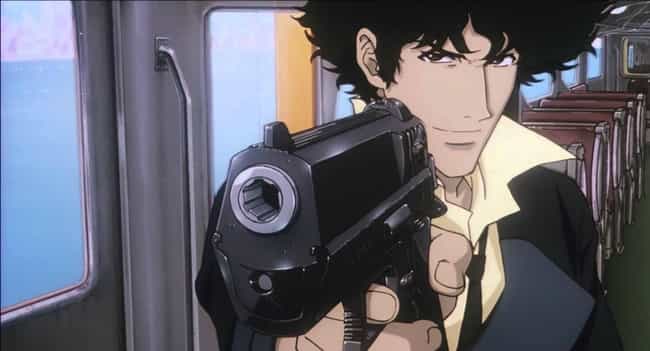 The Jericho 941 R is the weapon of choice for Spike Spiegel from Cowboy Bebop. Featuring custom grips and a rarely used laser sight mounted on its right side, it is a simple yet effective weapon for an old-fashioned cowboy. It also technically exists in real life.

Is this cool?
see more on Cowboy Bebop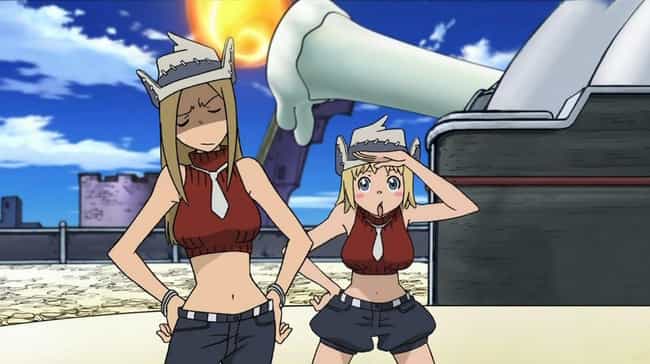 Most partnerships in Soul Eater involve a master and a living weapon, such as Maka and her scythe buddy Soul. Death the Kid, however, teams-up with two demonic sisters, Liz and Patty, who transform into Demon Twin Guns. While the Thompson Sisters differ in personality, their combined might provides spiritual ammo for Kid to fire and internally wound his enemies.

Is this cool?
see more on Soul Eater