Movie Posters

The Coolest Movie Posters for 2019 Films

January 15, 2019
1k votes
389 voters
31 items
List Rules Vote up the 2019 movie posters that grab your attention the most.
Just like film trailers, movie posters can really get the public hyped up about forthcoming flicks. In comparison to trailers, however, movie posters (and the designers) have a pretty tough task at hand. Without the use of motion pictures, sound effects, and dialogue, great movie posters really have to catch the eye. Moreover, they need to evoke emotion. While a few may miss the mark, some of the movie posters for 2019 films look just as epic as the movies themselves. What do you think are the coolest movie posters in 2019?
Whether they take the cute and funny route, give off the dark/horror vibe, or capture an explosive battle scene, these 2019 movie posters don't disappoint. Captain Marvel, The Intruder, Dark Phoenix, Glass, and even Sonic the Hedgehog (to name a few) all have some pretty cool film posters, but which new or upcoming movie poster tops the rest?
Check out the list of 2019 movie posters below and vote up the most visually stunning, or those that get you most excited for the film.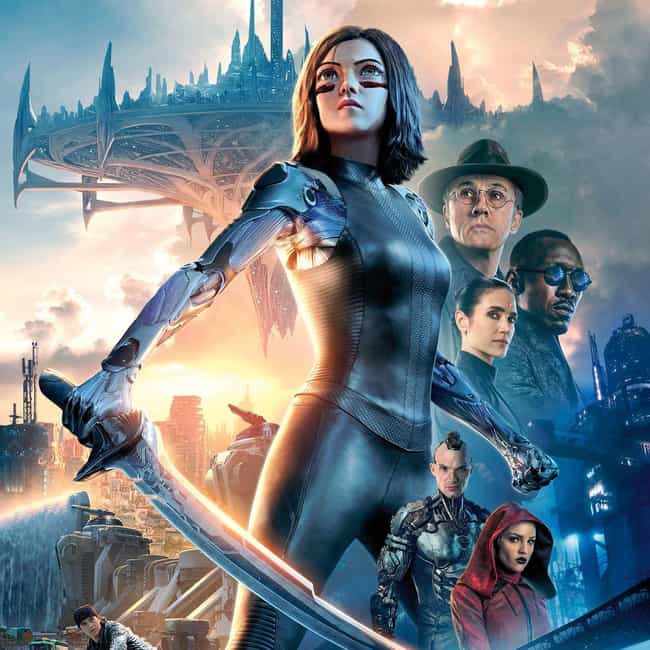 Alita: Battle Angel is a 2019 American science fiction action film directed by Robert Rodriguez, based on the manga by Yukito Kishiro. After being revived by Dr. Dyson Ido (Christoph Waltz), cyborg Alita (Rosa Salazar) sets out on a dangerous journey to uncover the truth behind her origin. ...more on Wikipedia
Actors: Rosa Salazar, Christoph Waltz, Jennifer Connelly, Mahershala Ali, Ed Skrein, + more
Initial Release: February 14
Directed by: Robert Rodriguez

Is this a great poster?
see more on Alita: Battle Angel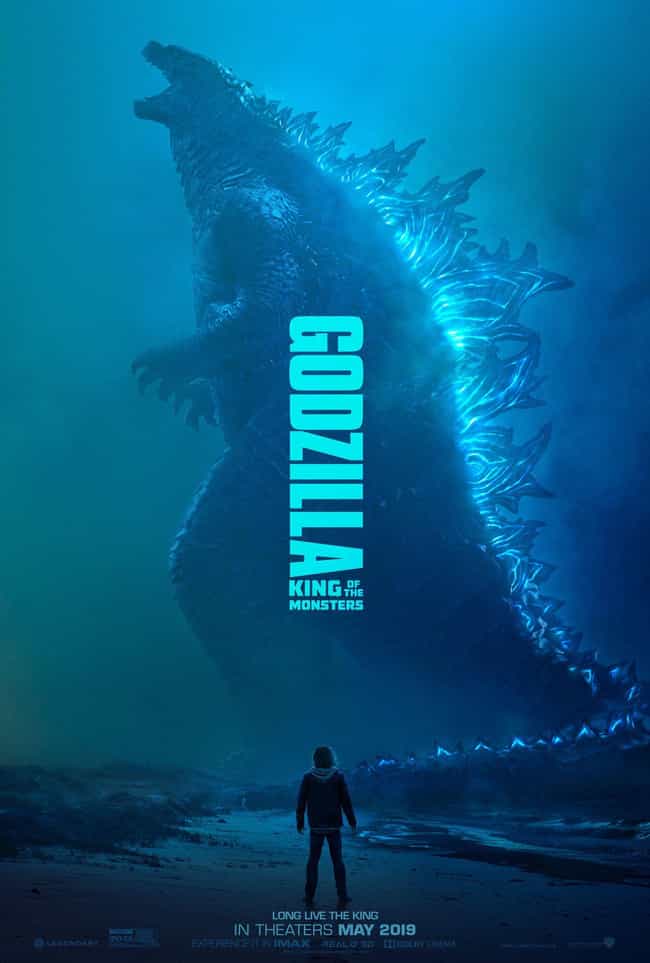 Godzilla: King of the Monsters is a 2019 American monster film directed by Michael Dougherty. As the crypto-zoological agency Monarch faces off against god-sized monsters, the mighty Godzilla collides with Mothra, Roden, and his ultimate nemesis, the three-headed King Ghidorah. ...more on Wikipedia
Actors: Vera Farmiga, Ken Watanabe, Sally Hawkins, Kyle Chandler, Millie Bobby Brown, + more
Initial Release: May 31
Directed by: Michael Dougherty

Is this a great poster?
see more on Godzilla: King of the Monsters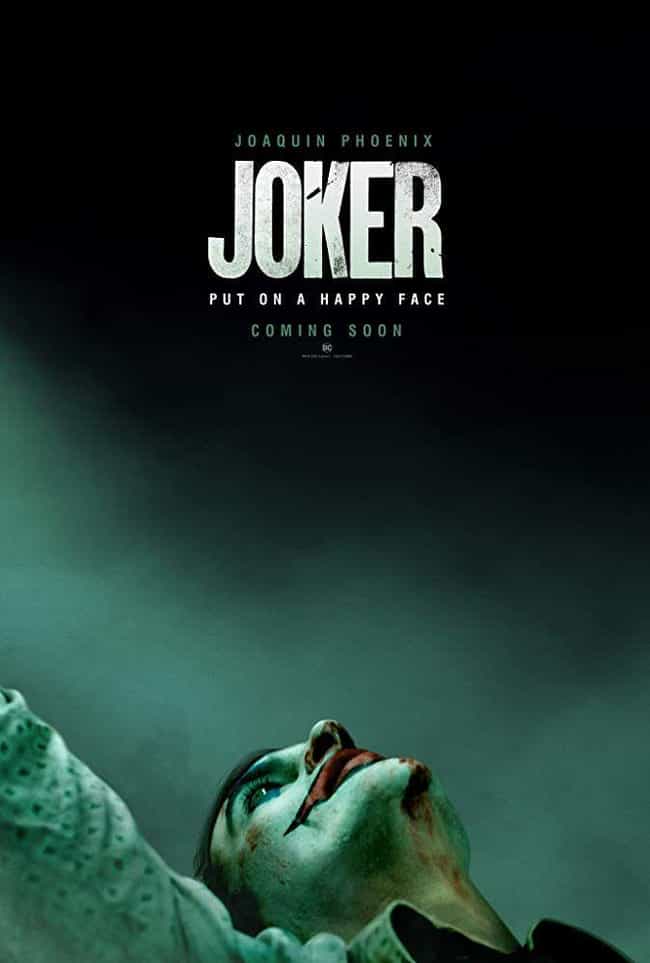 Joker is a 2019 American crime drama film directed by Todd Phillips, based on the DC Comics character. In 1981, a failed stand-up comedian (Joaquin Phoenix) is driven insane, turning to a life of crime and chaos in Gotham City. ...more on Wikipedia
Actors: Joaquin Phoenix, Robert De Niro, Zazie Beetz, Bill Camp, Frances Conroy, + more
Initial Release: October 4
Directed by: Todd Phillips

Is this a great poster?
see more on Joker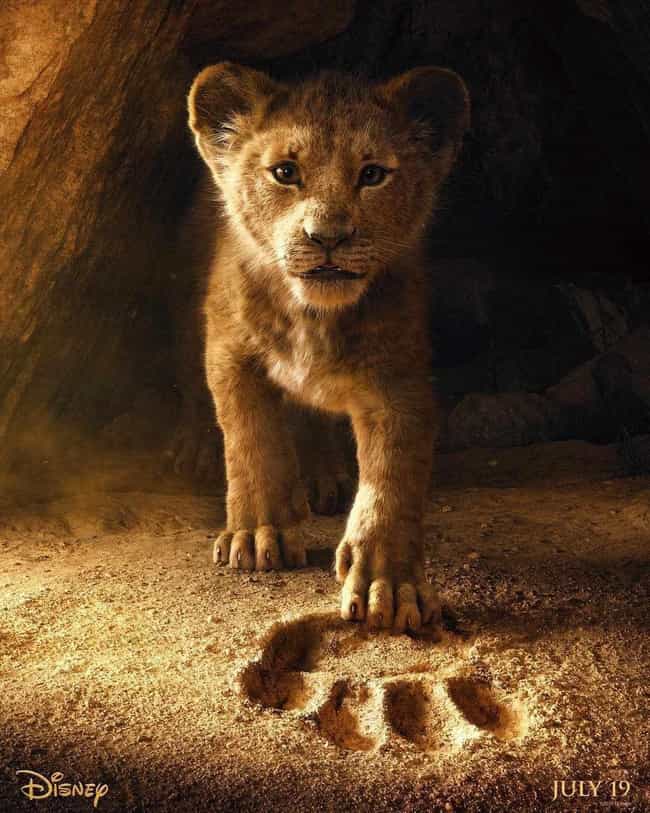 The Lion King is a 2019 American live-action epic musical drama film directed by Jon Favreau, and a remake of the 1994 animated film. When tragedy strikes home, Simba (Donald Glover) must step up to save his family and the land. ...more on Wikipedia
Actors: Donald Glover, Beyoncé, James Earl Jones, Chiwetel Ejiofor, Billy Eichner, + more
Initial Release: July 19
Directed by: Jon Favreau
Is this a great poster?
see more on The Lion King