Unspeakable Times
Corazon Amurao Was The Sole Survivor Of A Massacre, And Put The Killer Behind Bars

In the annals of Chicago crime, perhaps no event matches the sheer brutality and terror of the case of Richard Speck. In the summer of 1966, Speck murdered eight nurses in one townhouse over the course of a single night. But those eight murders could easily have been nine. During the chaos of the one-by-one executions, one nurse found a hiding spot and waited out the remainder of the attack. The survivor's name was Corazon Amurao.
After answering Speck's knock on the door of the shared residence, Amurao was bound with strips of fabric, as were her fellow housemates. But she managed to find an opportune moment to hide under a bed - and remained there while Speck finished off the rest of her roommates. After the massacre was finally over, she emerged from hiding and made her escape. She went on to positively identify Speck during his murder trial, at which he was ultimately convicted and sentenced to death.
back to page 1
She Identified Speck While He Was In A Hospital Bed
On July 17, a few days after his attack on the nurses, Speck attempted to take his own life. The attempt failed, and he instead found himself in the emergency room at Cook County Hospital. Dr. Leroy Smith noticed Speck's "Born to Raise Hell" tattoo while cleaning him up, and took the initiative to ask his patient if he was the focus of the current manhunt for the killer of the eight nurses. Speck answered in the affirmative, and police allowed Amurao to visit the hospital in hopes of getting a positive identification.
Dressed in her nursing uniform, Amurao took a look at Speck in his hospital bed and named him as the man that broke into her home on the night of July 13.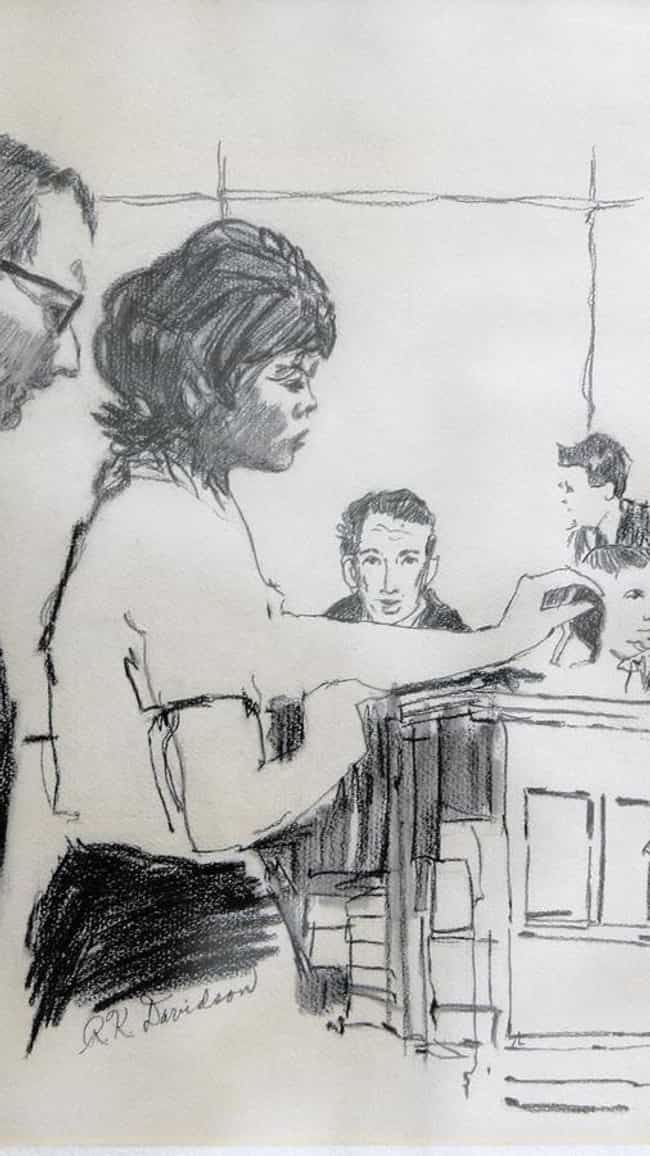 Amurao Spent Nine Months Waiting To Identify Speck In Court
After alerting police to the brutal events in her shared townhouse, Amurao pledged to assist authorities in whatever manner they required. She gave a detailed description of the killer, including his "Born To Raise Hell" tattoo, which helped Dr. Leroy Smith at Cook County Jail Hospital identify the suspect. She also visited Speck's bedside to positively identify him.
As the case moved forward, she spent nine months waiting to testify against Speck at his trial. During her testimony, Amurao never wavered in her affirmation that Speck was the man who slaughtered her fellow nurses. In one particularly cinematic moment, Amurao walked from her perch in the witness box to point at Speck and proclaim, "This is the man." The jury deliberated for less than an hour before handing down a guilty verdict.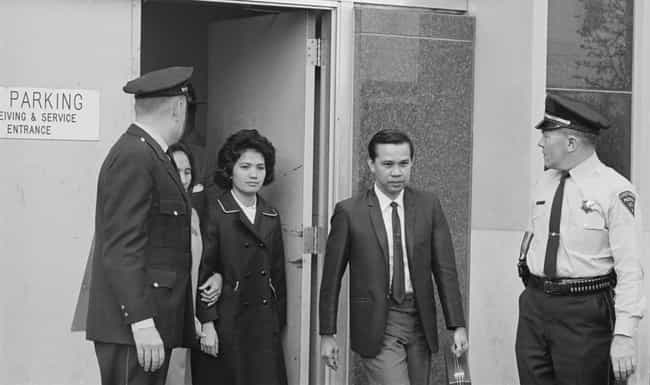 She Returned To The Philippines After Speck's Conviction And Got Married
After successfully putting Speck behind bars for the rest of his life, Amurao moved back home to the Philippines. She worked as a nurse in her home country for a couple of years while also serving on her town's council. She also got married to Alberto Atienza, a lawyer. She and her family eventually moved back to the US, and she worked at Washington, DC's Georgetown University Hospital until her retirement.
Together, she and her husband had two children - who gave them multiple grandchildren. The famed survivor kept her distance from the media in the years following the Speck case, but she stayed in touch with the relatives of many of Speck's victims.
Speck died in prison in 1991.