Music
The Man Behind The Mask: Stories From Corey Taylor's Childhood

Updated October 25, 2019
155.2k views
11 items
Most people know Corey Taylor as the soul-baring, mask-wearing singer of Slipknot and lead vocalist of Stone Sour. Regardless of which band he's performing with, Taylor's songs tap a deep well of emotional angst, resonating with metal fans across the globe. There's an earnestness in his music uncommon among many modern metal bands.
Much of the apprehension Taylor sings about comes from his time growing up in Des Moines, IA. While he wraps some of his stories in lyrical metaphors, he opens up candidly about his childhood in interviews. Even though he comes off as a tough guy, Taylor's not the kind of person who is going to hide personal struggles for the sake of appearing normal. Stories from Corey Taylor's childhood are absolutely wild, and they provide a fascinating glimpse into this rocker's head.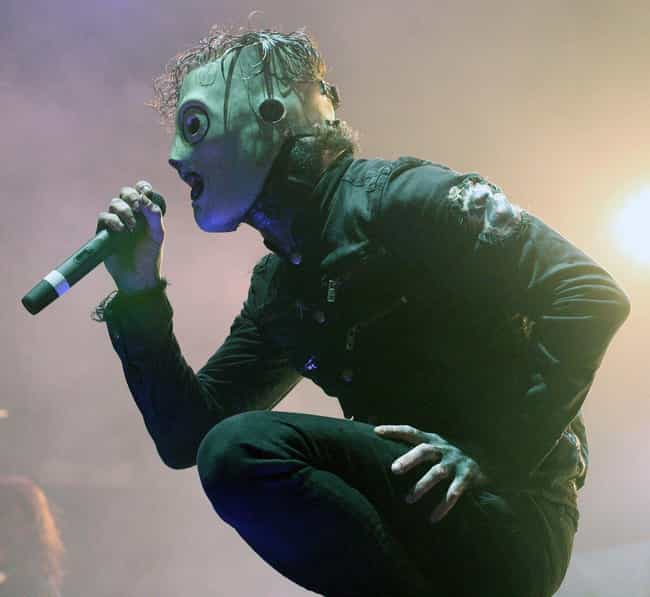 He Was Sexually Assaulted By His Teen Neighbor
In a documented therapy session for Viceland, Taylor spoke to Dr. Siri Sat Nam Singh about his troubled upbringing. He divulged the circumstances of his assault at the hands of an older boy in his neighborhood. Taylor explained:
I was [assaulted] by someone in the neighborhood... Where we were living at the time - we moved around a lot so obviously I had to make friends quickly. There was really only one person to hang out with, to play with, and he was this 16-year-old kid. And he would invite me over to his house to play music and one day it became something else.

I didn't tell anybody for a long time because [he said he would go after my mom and me]. He ended up burning his house down. They fled in the night... It took me a long time to feel safe. I didn't tell anybody until I was, probably, 18. By that time, I had found my tribe, as it were, of misfits.
He Credits His Ex-Girlfriend's Mom With Saving His Life
While speaking with Viceland's Dr. Siri Sat Nam Singh, Taylor openly discussed his bleak childhood and the ways in which he self-harmed as a means for escape. He admitted that at one point in his early life, he tried to take his own life at his grandmother's house.
However, an unexpected visit from his ex-girlfriend's mother saved him. He explained:
I only really seriously attempted [to off myself] once. I took a bunch of pills at my grandmother's house and just basically laid on the floor. And my ex-girlfriend's mom stopped at my grandma's house out of nowhere to check on me, to see how I was. [She] found me. An hour later, I'm drinking ipecac and throwing up into a bucket.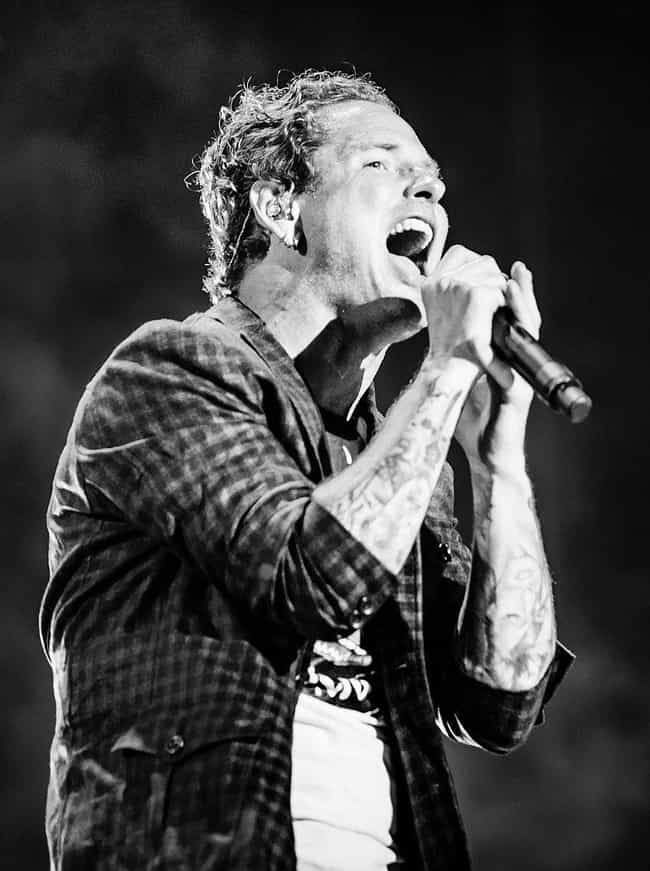 He Ran Away At 15 And Was Left In A Dumpster
During a 2017 interview with Rolling Stone, Taylor discussed running away from home at the age of 15. He noted it seemed like a good idea at the time, as the people he was hanging out with as a homeless young man weren't exactly a good influence. He finally discovered his companions' lack of compassion one night when he overdosed and his crew left him, believing he had passed in a dumpster:
I woke up in a dumpster. I think the people I'd been hanging out with thought I was [not alive anymore] and they left me. To me, that was a very big moment for me, was coming out of that. That really kind of started me on the path of really seeing that I had issues. It took me about 10 years to really get a grip on them. But that was the first real moment where I saw that that abyss inside of me that could really kind of f*ck me up.
In an interview with Revolver he further fleshed out the story:
So I come to, I've got no shoes on, I've got no t-shirt, I've got blood on my face. I'm 12 miles from my house, and I proceeded to walk from there. The whole way home, I was like, I've gotta get outta here. I was 15.
He Was Known As The 'Ceiling-Fan Guy' In Des Moines
While speaking with Revolver, Taylor explained how he got the nickname "Ceiling-Fan Guy" while living in Des Moines, IA. He said that while he and "200 other misfit Des Moines teens invaded the mansion of a wealthy friend whose parents were out of town," he inbibed Jägermeister and found himself in a ménage à trois with two young women. But then about 30 of his fellow party-people flooded the room. Taylor said:
The girls immediately dive under the covers, but me being me, I don't give a f*ck... I'm gonna bounce off the bed and stagedive into the crowd - and basically just shove everyone out of the room.
Taylor lunged at the small crowd and ended up falling into a ceiling fan, cutting his face open and earning a matching pair of black eyes. He said his first thoughts were of the show he had to play the next day:
I'm laying on my back going, f*ck, what happened? And the whole room is screaming with laughter. The thing that sucked was I had to play a show the next day, and most of the people who were there were at the party. The ongoing joke for years afterwards was, "Oh, Corey, be careful, there's a ceiling fan in here!"

And I would just go, "Ah, if only you knew."