Entertainment
The Best Couples in Christopher Guest Movies

Updated October 13, 2018
161 votes
46 voters
1.8k views
14 items
Couples in Christopher Guest movies are studies in the weird and wacky, and great parody of real life coupledom. The couples from Christopher Guest films are oddly match and a source of some of the best moments in the mockumentarian's films. Cookie and Gerry Fleck in Best in Show made checking into a hotel a hugely comedic moment, and they were one-upped by Scott and Stefan checking into the very same hotel.
Because Guest has been casting the same actors over the years (Eugene Levy, Catherine O'Hara, Michael McKean, Fred Willard, Bob Balaban, Jennifer Coolidge, Parker, Posey, John Michael Higgins, Linda Kash, and Larry Miller), their improv has only improved with time. He's partnered with Eugene Levy many times to create many storylines and offbeat movie concepts, producing truly unique comedy that is both hilarious and moving. And at the heart of almost every one of these movies is a great couple.
From dog shows to folk groups, Guest and company have managed to capture the quirk that makes couple work. Too lazy to leave each other, too scared to look for another partner, or painfully aware that no one else would probably get them, these Christopher Guest movies couples have their reasons for sticking together.
Which couples from Christopher Guest films are your favorites? Scott and Stefan? Corkie and the imaginary Bonnie? Mitch and Mickey? The Swans and their matching braces? Or how about Sherri Ann and Christy? Upvote your favorite Christopher Guest movies couples and know that there's kiss at the end of the rainbow, more precious than a pot of gold.
back to page 1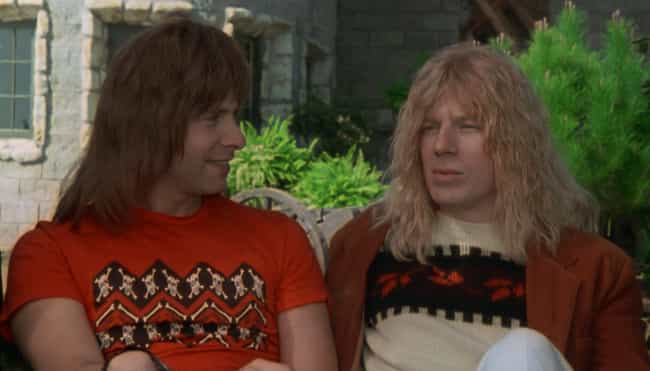 Film:

This Is Spinal Tap



Although they're not quite a romantic couple, the film is basically about the love story between these two friends and band mates. They let a come between them, man, but they ultimately realize how much they need each other and, subtextually, how much they truly love each other.


Good couple?
Terry Bohner and Laurie Bohner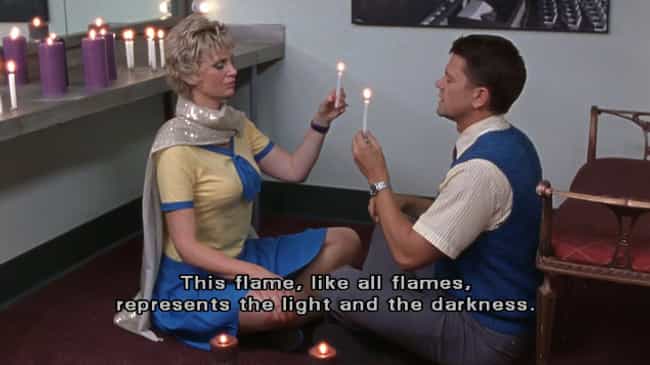 Film:

A Mighty Wind



Terry, played by John Michael Higgins, was probably a virgin when he met former porn actress Laurie, Jane Lynch. Their awkward marriage is one of the best things about

A Mighty Wind

.

Their strange religion, Witches in Nature's Colors (WINC), a coven of modern-day witches that worships the power of color, is the cherry on top. "This is not an occult science. This is not one of those crazy systems of divination and astrology," Terry declares. "That stuff's hooey, and you've got to have a screw loose to go in for that sort of thing. Our beliefs are fairly commonplace and simple to understand. Humankind is simply materialized color operating on the 49th vibration. You would make that conclusion walking down the street or going to the store."

Good couple?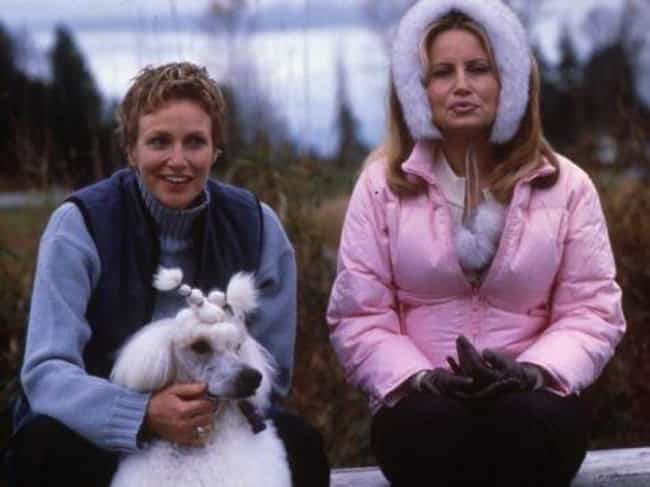 Film:

Best in Show



By the time it's actually revealed that Jennifer Coolidge and Jane Lynch have been playing a secret couple the whole movie, it's hardly a huge surprise. The two just make sense together. And they prove opposites attract, with Coolidge playing a clueless trophy wife to Lynch's disciplinarian dog trainer. These two crazy kids might just make it. Even if they don't, they're deadpan comedy gold.

Good couple?
Mitch Cohen and Mickey Crabbe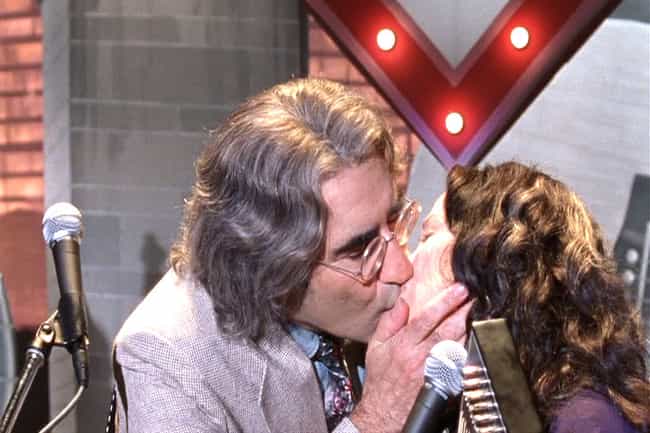 Film:

A Mighty Wind



Catherine O'Hara and Eugene Levy return to the screen to play a former couple who had an acrimonious break-up and divorce. Their reunion - part of a tribute show to a former manager - adds some real weight and drama to the proceedings. Their final number, in which they perform their hit "Kiss at the End of the Rainbow" is a nice touch. Although they don't get back together on screen, there's a renewed sense of hope for Mitch. And the audience, for that matter.


Good couple?