Unspeakable Times
Craziest Conspiracy Theories About the Black Dahlia

3k votes
854 voters
60.2k views
12 items
List Rules Vote up the weirdest, most intriguing Black Dahlia theory.
The murder of Elizabeth Short, which became known as the Black Dahlia murder, is one of the most famous murders in American history, partially because of how gruesome it was, and partially because it remains unsolved to this day. Short, 22, was killed in Los Angeles in 1947. Her body was found in an abandoned lot. She had been surgically cut in half at the waist and drained of blood; the woman who found her body initially thought it was a discarded mannequin.
There was a media frenzy in the aftermath. The police got hundreds of tips, a few confessions, and even one family who thinks one of their own did the deed - but no one has yet been able to definitively prove any of their Black Dahlia theories. This list explores conspiracy theories about what happened to Elizabeth Short. Do you believe any of them?
Her Slaying is Connected to the Cleveland Torso Murders
Between 1935 and 1938, at least twelve people were killed and surgically dismembered in and around Cleveland. The manner in which they were surgically cut apart is very similar to the way the Black Dahlia was bisected and many people believe that the killer is one and the same.

Is this intriguing?
Her Murder Was Inspired by Man Ray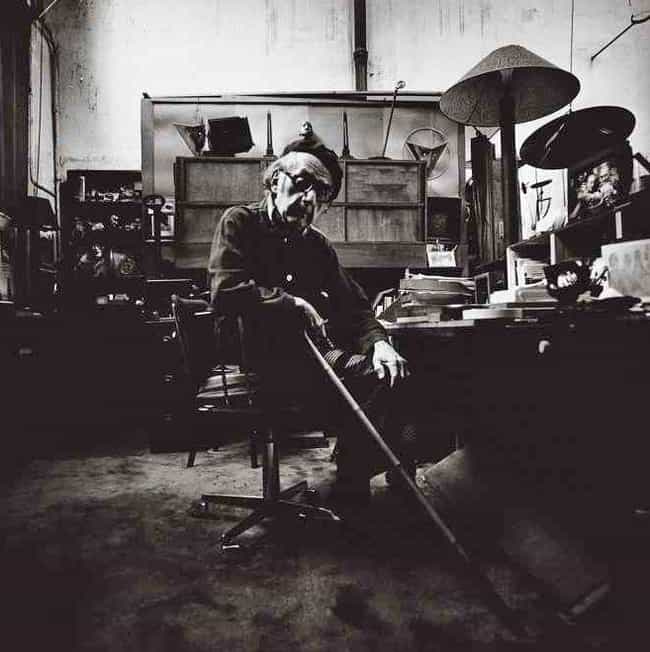 Steve Hodel, who maintains that his father, George Hodel, killed Short, believes George was inspired by a surrealist artist named Man Ray. George and Man Ray were close friends and Man Ray's work often featured nude men and women cut in half. In particular, Hodel believes his father was influenced by a specific piece called "Le Minotaure," and draws parallels between the art and the way Short's body was posed when it was found.

Is this intriguing?
The Los Angeles Herald-Express commissioned a series of columns from psychologist Alice La Vere. They wanted her to establish a possible criminal profile for the murderer, and they asked that she entertain the idea that the killer may have been a woman. La Vere actually agreed that it was highly likely the killer was a woman because of the apparent emotional nature of the crime. Many years later, Los Angeles Times copy editor Larry Harnisch found some overlooked clues that pointed towards Alexandra Partyka, the mistress of Walter Bayley (the person who Harnisch believes committed the crime), who lived only one block from where Short's body was found.
Her Killer Also Murdered Georgette Bauerdorf
Georgette Bauerdorf was found strangled in her bathtub in 1944, two and a half years before Short was killed. She was also violently attacked and raped. In Severed, author John Gilmore compares both crimes and believes that they carry the same signature.
Is this intriguing?