scandals

Craziest Courtney Love Freakouts

137 votes
52 voters
25.5k views
8 items
Follow
Embed
The craziest Courtney Love freakouts involve cat fights with other celebrities, panty-tossing incidents in airports, dozens of non-sensical Courtney Love quotes, social networking messages and even a hefty lawsuit. Sadly though all of these events, plus many others that left us scratching our heads, Courtney Love has become known more for her never-ending train wreck than for her entertainment career. (Not to mention Courtney's wild love life).
This list is for you if you've ever wondered, "Is Courtney Love crazy?" Before she took a one-way rip to crazytown, Courtney Love broke onto the entertainment scene in the early 1990s as the lead singer of the band Hole and as the wife of Nirvana singer Kurt Cobain. Tragically, right when both musicians were peaking in their careers and right after the couple had a daughter, Frances Bean, Kurt Cobain committed suicide. Courtney Love continued to make headlines after his death but many state that Cobain's death was the first step in her ongoing downward spiral. Here you can see each Courtney Love breakdown so far.
In the years since Love has become estranged from Frances, which in turn has become one of several reasons she posts horribly spelled Twitter and Facebook messages discussing their relationship, or lack there of. It was also a social networking rant that cost the singer nearly half a million dollars after she went off about a fashion designer and was sued. And While Cobain has been gone several years now, as one meltdown during a concert in Brazil in November 2011 proved, he is still very much on her mind.
Whether it's breakdowns about her broken family or straight up bizarre moments like when she took her top off for David Letterman, Courtney Love has no shortage of crazy when she is around.
1995 MTV Video Music Awards
What happens when a "decision-impared" Courtney Love wants to start a cat fight with Madonna on live television? Complete hilarity, confusion and a big bucket of awkward. That was the bizarre scene at the 1995 MTV Video Music Awards when Love spotted Madonna during an interview with MTV's Kurt Loder and invited herself in by throwing things, like makeup from her purse, into the set.
Madonna was a good sport about the whole thing and after stating that Love was in "dire need of attention right now," went on to kill her with kindness and charm. As Love went on a beyond-weird rant about everything from ambulance drivers to Michael Stipe to astrophysics, Loder sat back and watched the trainwreck unfold. Spoiler: Courtney Love ends up face-planting right on the floor of the stage to end the seven minutes of pure insanity.
Is this crazy?
Topless on David Letterman
During what she would later call "the Letterman years," Courtney Love made an impression on late night talk show host David Letterman when she appeared on his show in 2004. After teasing the audience with threats of showing her boobs, she proclaimed that she hasn't shown her "boobs for so long" then jumped on the table and took her top off. Love was not wearing a bra, forcing the network to blur her topless image as she stood on the host's desk and sang "Danny Boy."
Interestingly enough, the rest of the interview was normal, at least by Courtney Love standards. She talked about her ongoing legal problems, drug addiction (or lack there of) and how she and actress Nicole Kidman do not get along. File this one under more of bizarre expression than meltdown.
Is this crazy?
Courtney Love vs. Kathleen Hanna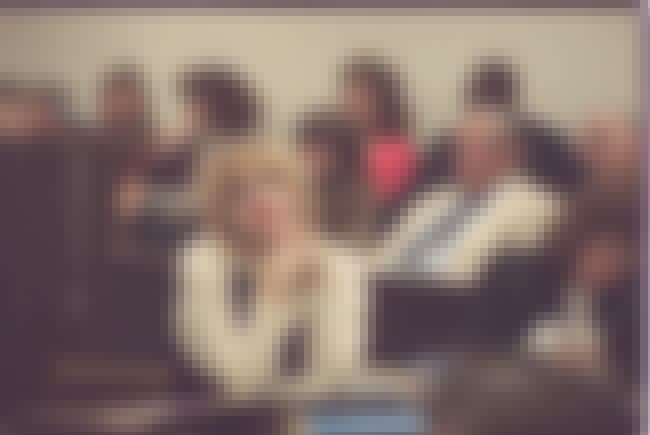 Well before she threw things at Madonna on live television, Courtney Love beefed with another female musician just a few months sooner. Interestingly enough, this incident also involved throwing things but for Love, it also involved someone pressing charges. This all went down in July 1995 when Love, along with her hand Hole, were touring with the Lollapalooza Music Festival. Apparently, Kathleen Hanna, singer for the band Bikini Kill, made a joke about Love's daughter Frances Bean, causing Miss Love to enter full meltdown mode.
Love reportedly threw a lit cigarette and candy at Hanna before all hell broke loose and the ladies brawled. For the record, it was Skittles and Tootsie Rolls and the incident lasted only a few seconds before security guards broke them up. Hanna went on to press charges, to which Love pleaded guilty and was sentenced to anger management classes.

Is this crazy?
Kurt Cobain Poster Concert Freakout
During a performance with her band Hole in Brazil on November 13, 2011, Courtney Love had an on-stage meltdown after one fan in the crowd hold up a poster featuring the image of her late husband Kurt Cobain. Love, who was married to Cobain at the time he committed suicide in 1994, cursed at the fan and went on a rant about Dave Grohl, who before appearing with the Foo Fighters, was in the band Nirvana with Cobain. As you can see with her language, there's still quite a bit of bad blood between Courtney Love and Dave Grohl.
"I don't need to see a picture of Kurt, asshole, and I'm going to have you f**king removed if you keep throwing that up. I'm not Kurt – I have to live with his sh*t, his ghost, his kid every day. Throwing that up is stupid and rude and I'll beat the f**k out of you if you do it again... Go see the f**king Foo Fighters and do that sh*t... I don't care what you listen to at home, but if a guy takes money off my kid's table, f**k him."
Is this crazy?