Watchworthy
Craziest Episodes Of 16 And Pregnant

Updated June 14, 2019
1.6k votes
509 voters
36.2k views
11 items
List Rules Vote up the episodes that had you sold on birth control.
Sure, it plays music videos but MTV's best shows are usually the ones that have nothing to do with song. 16 and Pregnant is a prime example of this. A show about pregnant teenagers might seem like a bizarre content choice for a channel that brands itself as distributor of "Music Television." 16 and Pregnant has definitely made MTV a lot of money, though. After it's original airing, the show spawned multiple spin-off series; Teen Mom, Teen Mom 2, Teen Mom 3, and Teen Mom OG.
Over the course of five seasons, there have been more than a few bizarre happenings on 16 and Pregnant. In addition to the usual teenage drama of dating, school, and prom, these teens have a lot on their plate. Many come from broken homes themselves and face issues like poverty, homelessness, violence, and abuse.
Including everything from emotional adoptions to abusive partners, these are the craziest episodes of 16 and Pregnant.
Data-driven recommendations based on voting from over 40 million monthly visits to Ranker.
Try the free app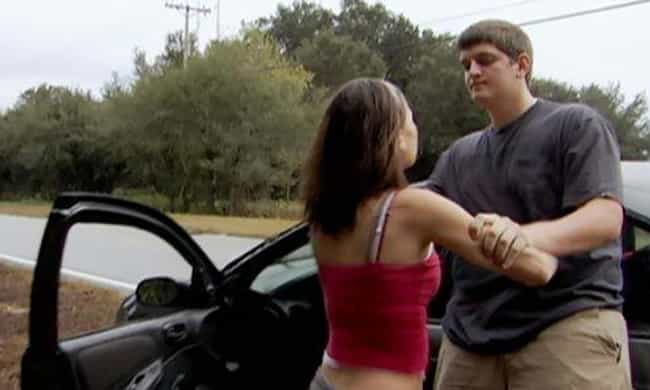 Season 3, Episode 2
Jennifer is a typical 16-year-old girl. She lives outside of Tampa, Florida with her parents and little brother. She's dating an older guy that her parents hate and she's pregnant with twins. She spends most of the episode stuck in arguments between her parents and Josh. Her parents don't even attend her baby shower because they don't want to be around their grandchildren's father. On their one year anniversary, Josh surprises Jennifer by proposing at dinner. She accepts, much to her parents dismay but things only escalate after the twins are born.
Why It's Crazy
Relatively mild-mannered Jennifer is stuck between her parents (who are a little over-protective but mostly level-headed) and her boyfriend. Everything escalates towards the end of the episode. In an epic argument about Jennifer's parents, Josh kicks the mother of his children out of the car and tries to take off with the twins.
He calls her a colorful array of slurs, then picks her up, and pries her from the door. Jennifer has recently had a c-section, by the way. At this point, the young woman calls the police. Viewers see Josh cuffed, while Jennifer and the twins wait to be picked up.
Craziest Quotes
"Stupid*ss b*tch... You heard me."
"Just for your information, you're going to jail. That's called kidnapping."
"Say goodbye to your kids, Josh because you will never ever see them again."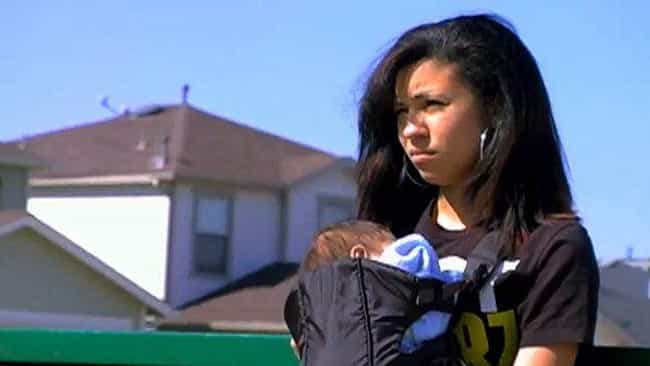 Season 3, Episode 10
Allie moves across the country with her dad at 14, from New Jersey to Texas. Although she doesn't love Texas, she does find love there. After becoming pregnant at 16, Allie makes the decision to move in with boyfriend Joey's dysfunctional family. Joey's mom is a drug addict who struggles with sobriety; she isn't exactly a source of stability for the two. Eventually, Allie, Joey, and the baby wind up living with his grandmother. The stress proves to be too much for two the, and they split at the end of the episode.
Why It's Crazy
As if being pregnant at 16 isn't wild enough, Allie's boyfriend is only 15. After finding out that she's pregnant, Allie's parents want her to move back to New Jersey with her mom but Allie opts to move in with Joey and his belligerent mom instead.
The angry older woman tries to attack the new mother and Joey is forced to separate the two. Not surprisingly, a 15-year-old boy didn't do well with the responsibilities of fatherhood and Allie gets fed up with his antics. She eventually leaves him and his crazy family behind.
Craziest Quotes
"F*ck you b*tch. Get the f*ck out."
"That's why your mama didn't want you and your daddy didn't want you. You're here because no one's around for you."
"So what I'm a dope-fiend, b*tch? What's your parents' problem? They don't even do drugs and they don't want to see you!"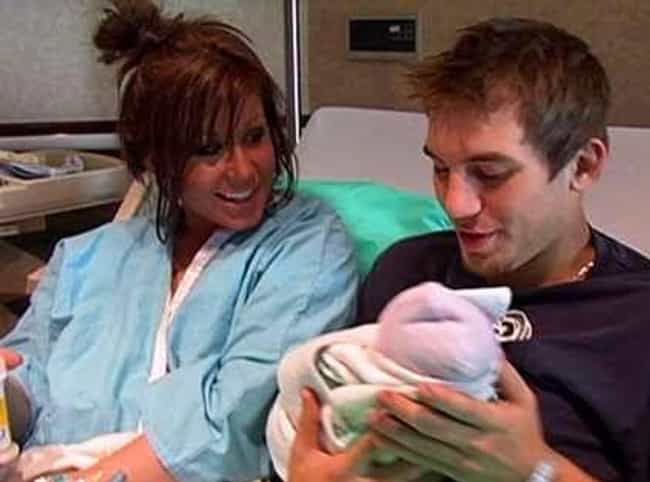 Season 2, Episode 4
16-year-old Chelsea from South Dakota is a total daddy's girl so discovering her pregnancy is tough. Boyfriend Adam has a much more difficult time adjusting to the idea of parenthood than Chelsea, though. Pretty self-absorbed and controlling as a boyfriend, Adam doesn't knock fatherhood out of the park, either.
Soon after daughter Aubrey is born, Chelsea realizes that Adam isn't going to help like she thought he was. She makes the decision to have Aubrey's last name changed from Adam's to her own. Chelsea decides to focus on her education and Aubrey and she forgets about Adam for a little while. If you've seen Teen Mom 2, though, you know how that works out.
Why It's Crazy
Everything Chelsea puts up with from Adam is pretty insane. His neglectful yet controlling behaviors as a boyfriend translate pretty directly into his parenting as well. Although he misses doctor appointments, night feedings, and diaper changes entirely, he still criticizes his girlfriend's parenting.
Chelsea decides to move on and enjoy herself at a homecoming dance with friends. However, when Adam learns that Chelsea is out, he uses the opportunity to berate her post-baby bod and call their daughter a mistake.
Craziest Quotes
"No I want you to feel like the most worthless stupid b*tch in the world. You better believe it's so over for the rest of our lives you fat stretch-mark b*tch. Tell me where and when to sign the papers over for that mistake."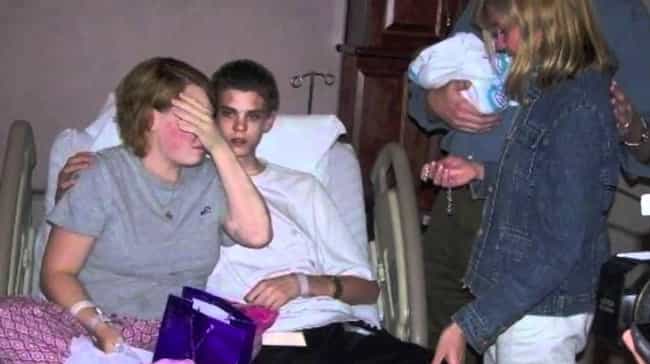 Season 1, Episode 6
Catelynn and her boyfriend Tyler are from a small town in Michigan. They have been together for three years and at 16, they find themselves expecting a child. They both come from tumultuous homes and are considering giving their daughter up for adoption. Even though Catelynn's mom and Tyler's dad are adamantly opposed to the decision, the young parents pursue an open adoption.
They know that they can't provide their daughter the future she deserves, so they make the heart wrenching decision to place her in a loving adoptive family. They follow through with that decision while camera's roll in an extremely emotional scene.
Why It's Crazy
Where do we even start? Oh, right, Catelynn and Tyler are step-siblings. After they started dating at just 13, their parents happened to meet, fall in love, and get married. That's pretty crazy but it's only the beginning.
Tyler calls dad Butch out for being a deadbeat who was in and out of prison his entire childhood. This is after Butch assumes that Tyler is choosing adoption because he just doesn't want to "man-up" to his responsibilities.
Catelynn's mom isn't any better; she tries to manipulate her daughter by buying baby items. She even buys Cate a bassinet for when she "changes her mind about the adoption." Despite having incredibly un-supportive parents, a toxic home life, and young ages, these two made an incredibly mature decision. That's pretty crazy for this show.
Craziest Quotes
"I just want her to have better than what I had. And I know that I can't do that. So, I'm just doing the thing that I think's the best."
"My kid deserves way better than this. Way better."
"I didn't have a stable household, I didn't have two parents... I'm at peace with my decision."