reality TV

14 Episodes Of "I Didn't Know I Was Pregnant" That Will Make You Say "How Did You Not Know"

1.4k votes
635 voters
135.3k views
14 items
Follow
Embed
List Rules Vote up the buck-wildest episodes of I Didn't Know I Was Pregnant.
I Didn't Know I Was Pregnant is one of many TLC reality series and one of the best reality dramas. The documentary-style show follows the true stories of women who didn't know they were pregnant. The women featured on the show are all different shapes, sizes, ages, and from all different walks of life. There's no recipe for determining which women might fall victim to becoming pregnant without ever knowing it. The dangers and complications that can arise from unexpected pregnancies are extreme, and can sometimes even be deadly.
Most I Didn't Know I Was Pregnant episodes usually involve a woman who definitely does not appear to be pregnant. She usually gives birth under bizarre circumstances. Some of the women featured on the show were told by medical professionals that their chances of ever conceiving were so low, that the possibility wasn't even on their radar. Some suffered multiple miscarriages before finally conceiving and carrying nearly to term without even knowing it.
Whatever the reason, finding out you're having a baby while in labor is sure to be a pretty crazy experience. If you're interested in true stories of women who didn't know they were pregnant, or just want to read about some crazy birthing stories, then check out this list and vote up the craziest I Didn't Know I Was Pregnant episodes.
The Episode:
25-year-old Meredith and her boyfriend of six years were excited to find out she was pregnant. After being diagnosed with polycystic kidney disease, Meredith thought she might not ever be able to conceive. Unfortunately, about two months into her pregnancy, she began to have unusual spotting. She rushed to the hospital, where she was told she had miscarried the baby. After losing the baby, Meredith became depressed and started drinking, smoking, and eating poorly. Seven months after being told she had a miscarriage, Meredith started experiencing back pains that escalated into full blown labor. She gives birth on her bedroom floor to the baby she spent seven months mourning.
What Makes It So Crazy:
Not only did Meredith know she was pregnant initially, but she was even told she lost the baby by a doctor. So, she continued her normal life (assuming she was no longer pregnant), only to give birth seven months later on the floor of her bedroom. The craziest part of the whole thing is that the baby was born still encased in the amniotic sac. So, not only were the parents faced with an unknown labor and delivery, they also had a home birth under rare medical circumstances.
Craziest Quotes:
"What she thought was a kidney stone, was actually a baby, still encased in the amniotic sac."
"I didn't think it was alive. It was still in the sac, it wasn't moving."
I Didn't Know I Was Pregnant... With Twins
The Episode:
24-year-old Jasmine didn't think there was any way she could be pregnant. After a birth control failure one night, she took the morning after pill, and didn't think about the experience much after. She had no side-effects, but starts missing her period. She sees a doctor who advises her that she was probably missing periods due to her obesity. Months later, she experiences abdominal pains so severe she is forced to call for an ambulance. She is taken to the hospital where she undergoes an emergency C-section due to the baby coming out feet first. While attending to the baby, the doctor looks over to see another tiny arm protruding from Jasmine's uterus. She was actually pregnant with twins, despite having taken the morning after pill.
What Makes It So Crazy:
Jasmine took the morning after pill in order to prevent pregnancy from a short-lived relationship. The pill didn't work and Jasmine got pregnant anyway, carrying not one but two babies, without ever knowing she was pregnant. She discovers she's pregnant when an emergency room doctor sees two small feet and 10 toes protruding from between Jasmine's legs. And the doctor doesn't realize it's twins until the second baby basically waves from the uterus.
Craziest Quotes:
"What I saw was an arm sticking out of the uterus."
"There's more than one?!"
The Episode:
Emily is a teenage mom, living at home with her son, mom, and younger brother. She's working on pursuing her GED, after having dropped out of school while pregnant with her son. One night, while her mom is out with a friend, she begins to experience severe cramps. Her mom thinks her appendix burst and races her to the nearest hospital, where she instead discovers she is pregnant and in labor.
What Makes It So Crazy:
Emily doesn't even realize that she's giving birth until after the baby actually leaves her body. The baby is literally born inside of her sweatpants, in the parking lot of the emergency room. Before any medical staff can make it out to help her, Emily's baby pops out, and she doesn't realize what it is until it starts wiggling and crying next to her leg.
Craziest Quotes:
"It just felt like something was ripping through my intestines."
"I literally thought I was dying, I had no idea."
"I look down, and there's a baby in my sweatpants."
Has A Heart-Attack And Two Strokes After Learning She Is Pregnant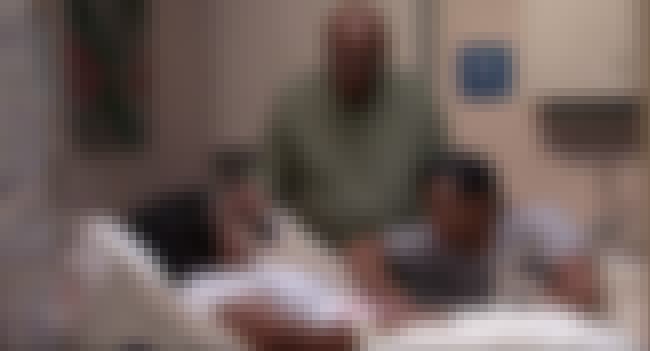 The Episode:
37-year-old Cheryl is a mother of three adopted children and believes that she can't have children due to previous ectopic pregnancy that nearly cost her her life. She has recently been focusing on her health and even lost almost 50 pounds. She begins experiencing cramps and dizziness and has her mother take her to the hospital where she discovers not only is she pregnant, but her blood pressure is dangerously high. The doctors discover more complications that require Cheryl to undergo an emergency C-section. After the surgery, doctors are unable to stabilize Cheryl's blood pressure and she suffers from a heart attack and two strokes following giving birth.
What Makes It So Crazy:
She literally dies and is brought back to life by doctors, but only after being shocked three times with a defibrillator. After that, she suffers two strokes and enters multi-system failure. Doctors didn't think Cheryl would recover - they even told her husband to bring the other children to say goodbye. But despite the odds, Cheryl pulls through.
Craziest Quotes:
"Something's wrong, something's wrong. It felt like I was suffocating."
"I had a massive heart attack, where I died on the table. Code blue."