Watchworthy
14 Episodes Of "I Didn't Know I Was Pregnant" That Will Make You Say "How Did You Not Know"

Updated June 14, 2019
5.8k votes
1.8k voters
222.6k views
14 items
List Rules Vote up the buck-wildest episodes of I Didn't Know I Was Pregnant.
I Didn't Know I Was Pregnant is one of many TLC reality series and one of the best reality dramas. The documentary-style show follows the true stories of women who didn't know they were pregnant. The women featured on the show are all different shapes, sizes, ages, and from all different walks of life. There's no recipe for determining which women might fall victim to becoming pregnant without ever knowing it. The dangers and complications that can arise from unexpected pregnancies are extreme, and can sometimes even be deadly.
Most I Didn't Know I Was Pregnant episodes usually involve a woman who definitely does not appear to be pregnant. She usually gives birth under bizarre circumstances. Some of the women featured on the show were told by medical professionals that their chances of ever conceiving were so low, that the possibility wasn't even on their radar. Some suffered multiple miscarriages before finally conceiving and carrying nearly to term without even knowing it.
Whatever the reason, finding out you're having a baby while in labor is sure to be a pretty crazy experience. If you're interested in true stories of women who didn't know they were pregnant, or just want to read about some crazy birthing stories, then check out this list and vote up the craziest I Didn't Know I Was Pregnant episodes.
Data-driven recommendations based on voting from over 40 million monthly visits to Ranker.
Try the free app
back to page 1
Has A Heart-Attack And Two Strokes After Learning She Is Pregnant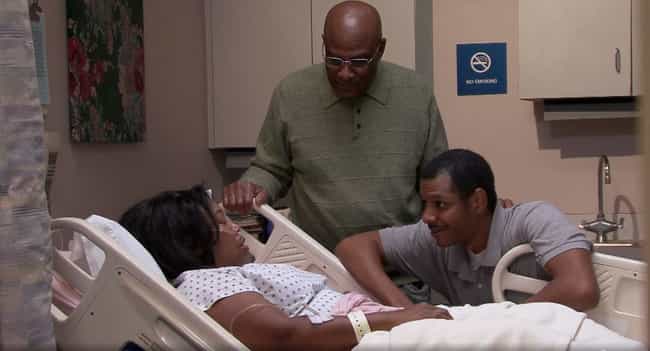 The Episode:
37-year-old Cheryl is a mother of three adopted children and believes that she can't have children due to previous ectopic pregnancy that nearly cost her her life. She has recently been focusing on her health and even lost almost 50 pounds. She begins experiencing cramps and dizziness and has her mother take her to the hospital where she discovers not only is she pregnant, but her blood pressure is dangerously high. The doctors discover more complications that require Cheryl to undergo an emergency C-section. After the surgery, doctors are unable to stabilize Cheryl's blood pressure and she suffers from a heart attack and two strokes following giving birth.
What Makes It So Crazy:
She literally dies and is brought back to life by doctors, but only after being shocked three times with a defibrillator. After that, she suffers two strokes and enters multi-system failure. Doctors didn't think Cheryl would recover - they even told her husband to bring the other children to say goodbye. But despite the odds, Cheryl pulls through.
Craziest Quotes:
"Something's wrong, something's wrong. It felt like I was suffocating."
"I had a massive heart attack, where I died on the table. Code blue."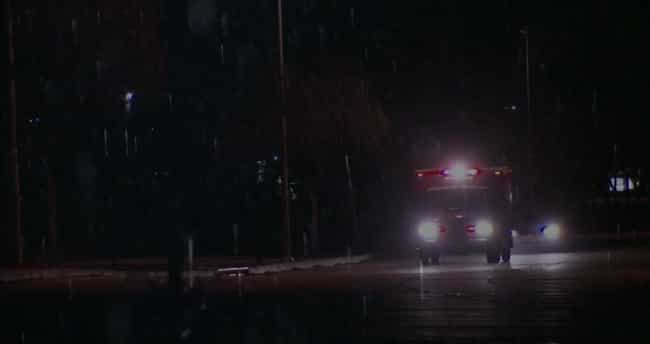 The Episode:
In July of 2007, a dangerous tornado tore through the Midwest. 20-year-old Kayla was experiencing a storm of her own, as she found herself suddenly stricken with cramping so severe she could barely stand it. Her friend rushed her to a local clinic to discover that Kayla is not only pregnant, but already in labor. Because of the high risk nature of Kayla's delivery, she must be transferred to the nearest hospital equipped for her case, two hours away.
What Makes It So Crazy:
After finding out she's pregnant and in labor, Kayla is whisked into an ambulance to be transferred to the nearest hospital two hours away. The ambulance has to battle 60 mile-an-hour winds, torrential rain, and a full-fledged tornado warning. Kayla gives birth in the ambulance with EMTs who had never delivered a baby before, just before arriving at the hospital.
Craziest Quotes:
"There was so much water underneath the tires that the ambulance was sliding around in the water."
"The tornado had just passed through one of the towns we drove through."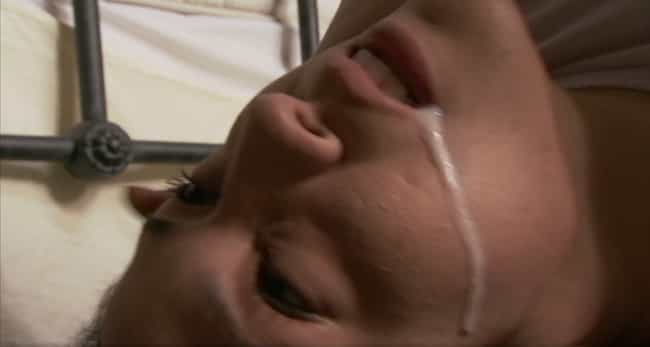 The Episode:
28-year-old Myrna lives at home with her mother and sister. She's in a new relationship with a sexy firefighter. Everything was going well until she started to suffer from migraines that were impossible to get rid of. After waking with a migraine one morning, Myrna collapses, suffering a seizure. Her mom finds her and calls paramedics, who arrive in time to witness Myrna's second seizure. Once at the hospital, doctors discover that Myrna is pregnant and suffering from severe preeclampsia. Myrna must undergo an emergency C-section to deliver the premature one pound baby immediately, even though she still hasn't regained consciousness following her seizures.
What Makes It So Crazy:
Myrna is diagnosed with preeclampsia, a disorder that is very dangerous for the mother and the baby. The disorder causes extremely high blood pressure, which triggered Myrna's migraines and seizures. After being in a coma for days, Myrna awakens to learn she gave birth to a one pound baby that is struggling to survive as well. Miraculously, the baby survives and is able to go home after five months at the hospital.
Craziest Quotes:
"She was foaming at the mouth a little bit."
"If Myrna survived, she could have some brain damage."
The Episode:
22-year-old Stasi decides to make a big move across the country to begin a new life with her husband. They pack up their station wagon and begin their cross country journey, but get a big surprise along the way. After spending the night sleeping in the parking lot of a rest area, Stasi's cramps send to her to the restroom, where she realizes she is giving birth. Her husband has no cell reception, so he must leave her alone in the bathroom to call for help from a payphone. While they wait for an ambulance, a truck driver who was passing by stops and helps the couple deliver their baby.
What Makes It So Crazy:
After being told she had only a 12.5% chance of ever conceiving children, somehow Stasi managed to make it all the way to full term, without ever realizing she was pregnant. Then, her breached baby was delivered by a truck driver in an isolated rest area bathroom. The baby survives.
Craziest Quotes:
"We lost hope. We didn't even know she was pregnant."
"The one thing I've always wanted, I'm getting it taken away from me, and I didn't even know I had it."