Bands/Musicians

20 Craziest Rock Star Arrests

902 votes
164 voters
19.1k views
20 items
List Rules Vote up the wildest rock star arrests.
The best rock stars have a history of bad behavior. Living in a world surrounded by drugs, alcohol, and partying is an invitation to trouble, and even the biggest musicians in the world haven't been able to avoid run-ins with the law. Wild stories about Axl Rose, Keith Moon, and others often start with partying and end with the boys in blue.
There is a long history of rock stars getting arrested for the craziest things, not just drug-related. Some are not entirely surprising, but you might be shocked to learn what some musicians did to end up in handcuffs.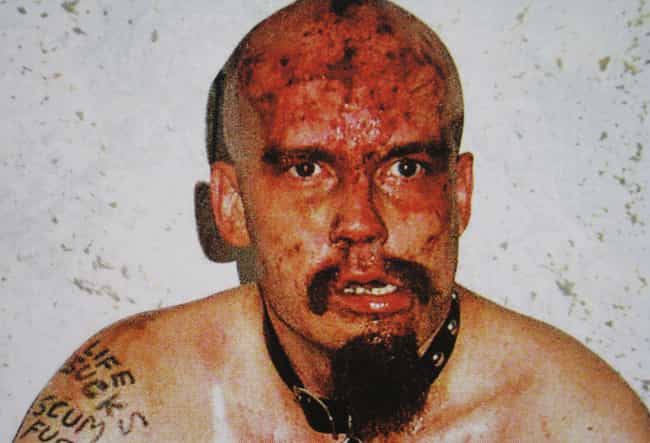 GG Allin is one of the most disturbing figures in music history - something well documented over the years. In Ann Arbor, MI, in the late '80s, a female fan claimed that Allin sexually assaulted her - something the musician denied, while ultimately admitting that he did burn her and drank her blood.
Authorities arrested Allin for the incident - one of more than 50 alleged arrests throughout his life. He served a year and a half in prison.
Also Ranked
#86 on The Best Punk Bands Of All Time
#95 on Dead Musicians You Most Want to See Perform as Holograms
#93 on The Greatest Musicians Who Died Before 40
#45 on The Druggiest Rock Stars of All Time

Time to cuff 'em?
see more on GG Allin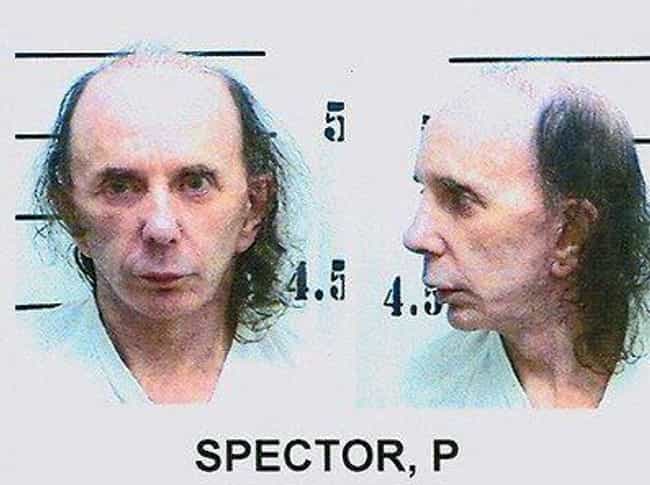 Phil Spector, one of the most highly regarded music producers of the '60s, was also known as an unstable maniac - something confirmed when he shot and killed actress Lana Clarkson in 2003. Spector denied killing her, but was found guilty during the sensational trial. He was sentenced to 19 years to life after a lengthy trial that ended in 2009.
"All of our plans together are destroyed," Clarkson's mother said in a statement read in court. "Now, I can only visit her at the cemetery."
Also Ranked
#56 on Rock Stars Who Would Make The Best President

Time to cuff 'em?
see more on Phil Spector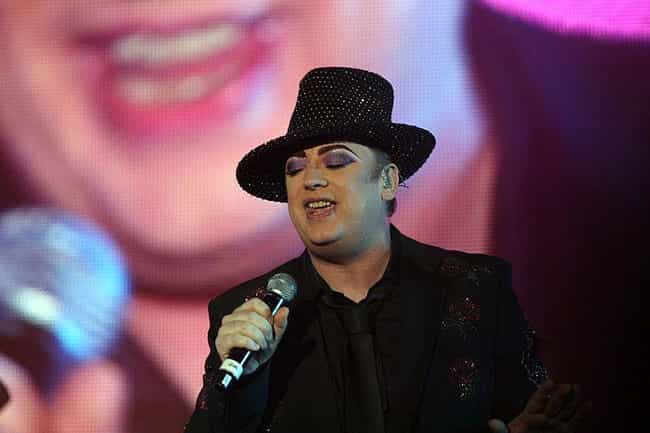 Culture Club singer Boy George had a truly bizarre run-in with the law in 2007, when he was arrested for imprisoning a male escort. The singer and the model had engaged in a naked photo shoot and shared cocaine before Boy George accused the escort, named Audun Carlsen, of hacking into his computer and handcuffed him to a wall fixture before beating him with whips and chains. Carlsen escaped after wrenching himself free and fleeing into the streets.
Boy George was sentenced to 15 months in prison for the strange ordeal. He was released for good behavior after serving four months.
Also Ranked
#99 on The Best Pop Artists of the 1980s
#60 on The Best Drag Queens Of All Time
#98 on The Greatest Entertainers of All Time
#30 on The Druggiest Rock Stars of All Time

Time to cuff 'em?
see more on Boy George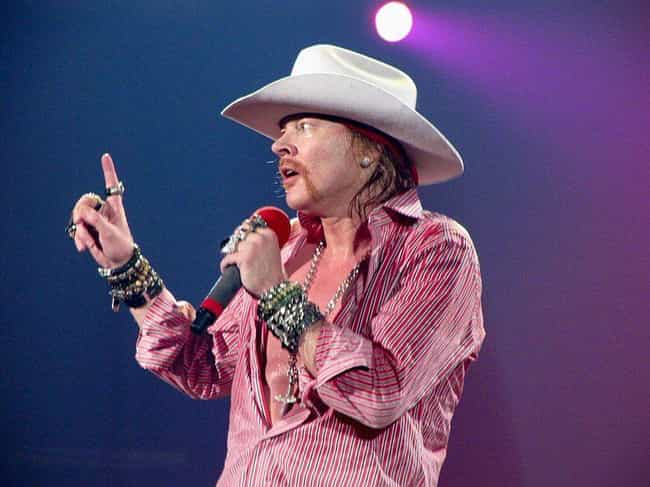 In a now-infamous incident, Guns N' Roses frontman Axl Rose became enraged when he spotted an unauthorized camera in the front row at a show in St. Louis, MO. When security guards failed to confiscate the camera, Rose took it upon himself to handle the situation.
"I'll take it, goddamnit!" he exclaimed before punching the man in the face. He left the stage, and a three-hour riot broke out, before Rose was ultimately arrested and charged with assault. Guns N' Roses were also banned for life from the city.
Also Ranked
#57 on The Best Singers of All Time
#16 on The Best Rock Vocalists
#10 on The Best Frontmen in Rock
#54 on The Greatest Singers of the Past 30 Years

Time to cuff 'em?
see more on Axl Rose