Weird History 30 Absolutely Ridiculous Stories of Axl Rose's Hard Partying Days With Guns N' Roses

796 votes
304 voters
61.5k views
30 items
Follow
Embed
List Rules Vote up the craziest Axl Rose stories.
Axl Rose stories are the stuff of rock and roll legend. The lead singer of Guns N' Roses has led such a colorful life even his roadies got in on the action, as evidenced by Axl Rose roadie stories circling the globe. Whether he's starting random fights, walking off stage in the middle of concerts, murdering winged creatures with shotguns, or showing up hours late for commitments, all the crazy Axl Rose stories you're heard are true, and completely insane.
Guns N' Roses shot to stardom during the spandex-and-glitter nightmare carnival of hair metal, in 1987, and offered a dirty, rough, violent antidote to the empty calories of glam sleeze's nonsense confections. Like many bands of the era, they was known for hard partying, their days and nights saturated with alcohol, drugs, women, and crazy.
Frontman Axl Rose, who was born William Bruce Rose on February 6, 1962 in Lafayette, Indiana, announced himself as a volatile presence as soon as GnR's worldwide dominance began; a new bizarre Axl Rose scandal seemed to emerge every week. The volatility of the band as a whole, and its individual members, added to the excitement of their music and shows. The self-destructive energy Axl channeled into his music led him to the top, and kept him from staying there.
The Axl Rose weird stories on this list demonstrate his unpredictable mood swings; several tales of Axl Rose fights pit him against other celebrities. Even true fans may be surprised at these crazy stories about one very crazy rock star.
He Banged Drummer Steven Adler's Girlfriend, Recorded It, And Used The Recording In "Rocket Queen"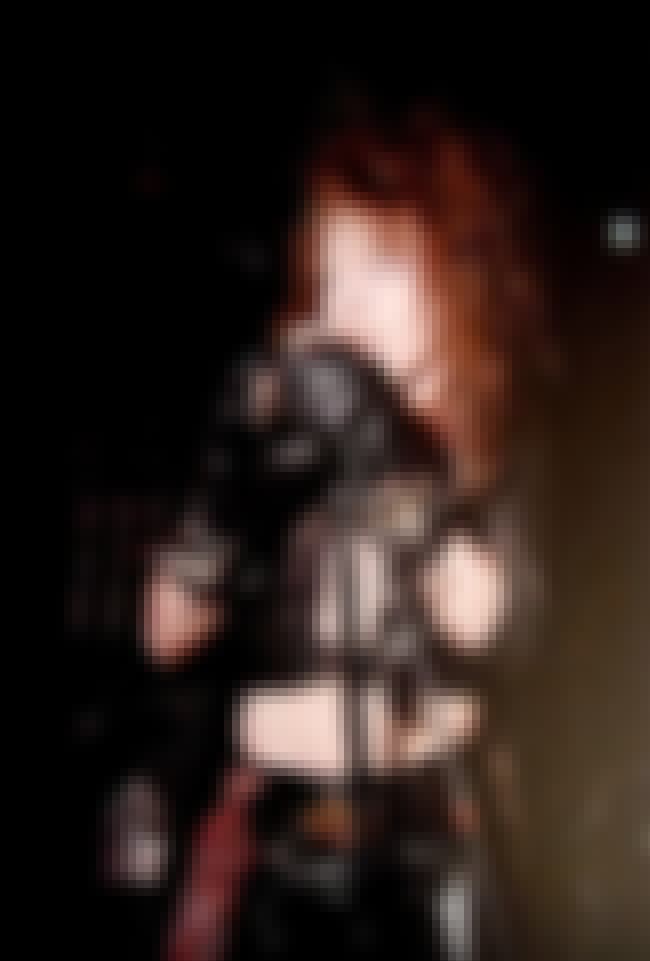 Adriana Smith was a 19-year-old stripper, Guns N' Roses groupie, and girlfriend of drummer Steven Adler in 1987, when she was immortalized on the band's debut album, Appetite for Destruction. Seeking revenge after Adler slept with another woman, Smith had a drunken affair with Axl. When she dropped in on the band while they were recording in New York City, Axl proposed banging her in the vocal booth and recording it for use on the track "Rocket Queen." Smith was hesitant until a bottle of Jack Daniels came into play.
According to sources close to camp GnR, Adler didn't react as badly as he could have, believing Smith's actions were for the good of the band.
He Incited A Feud Between GnR And Nirvana After Kurt Cobain Dismissed Him As "Corporate Rock"
Unlike most other big-hair '80s hard rock acts, Axl was seriously impressed with Nirvana and, in particular, their 1991 record Nevermind. He invited Kurt Cobain and crew to perform at his birthday party, and join GnR and Metallica on a world wide tour. Cobain turned Rose down, wanting nothing to do with what he considered "corporate rock."
The tension between the bands exploded at the 1992 MTV Video Music Awards. When Courtney Love, Cobain's wife, saw Axl back stage, she sarcastically asked him to be the godfather of their child. Pissed, Axl said to Cobain, "You shut your b*tch up, or I'm taking you down to the pavement." Cobain turned to Love and sarcastically said "Shut up, b*tch!", which got everyone laughing at Rose. Axl stormed off.
Later, GnR bassist Duff McKagan pushed Nirvana bassists Krist Novoselic around, Dave Grohl taunted Rose from the stage, some GnR members tried to tip over Nirvana's trailer, in which Cobain's daughter was napping, and Cobain left a few spitballs on what he though was Rose's keyboard. As it turns out, it was Elton John's.
Concert Promoter Barry Fey Used Cops, Goons, And A Handgun to Ensure Axl Finished A Show In Denver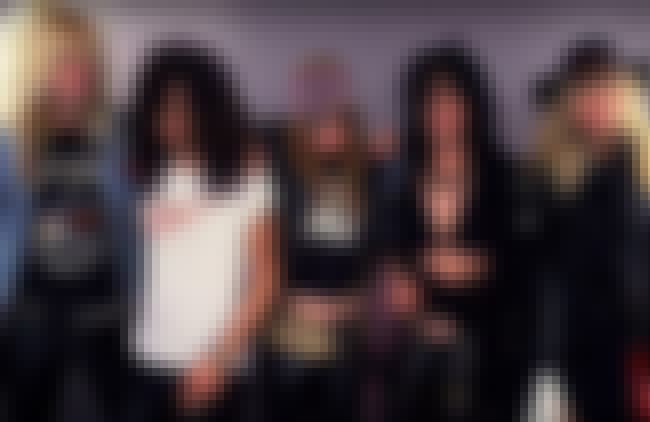 During a mammoth co-headline Guns N' Roses/Metallica stadium tour in 1992, Axl walked off stage in Colorado after apparently fighting with Slash. Rose got in a car and left the venue while the band continued jamming to "Welcome To The Jungle." When the near-50,000 fans in attendance realized Axl wasn't returning and began getting restless, someone asked Metallica, who had opened the show (the bands alternated slots every other night), if they'd join GnR on stage. Drummer Lars Ulrich said, "You bozos don't have enough money in your collective bank accounts for me to get back on that stage."
According to concert promoter Barry Fey, the process to getting Rose back onstage was a pain in the ass.
"I'm walking backstage, and this guy comes running out and says, "Barry, Axl just left."

I said, 'The f*ck are you talking about, 'Axl left'?' So I ran backstage, and I found out that he had come down off the stage, got into the limousine and left the site. So I said to... I went up to - his name was Big John; he was the guy who ran the limo company - and I said, 'You don't work for him; you work for me.' I said, 'You ever want to see another f*cking dime of this company's money, you get that car back here.' And he said, "What?" I said, "Yeah. The only way he gets out of that car is if he jumps out. And if he jumps out, you leave him in the street. But you get that car back here."

So he gets on his little telephone...

I left the dressing room, went back out to the parking lot and got my .357 out of my glove box and put it in my back pocket. So I go out there, and I don't know what I'm going to do, because, you know, he had caused a riot in Montreal, I believe, by leaving and not coming back. Well, a few minutes later, the car comes back, and Axl gets out and talks to his manager - his name was Doug Goldstein; he was a glorified security guy; he use to do their security, and he took over their management. But how do you manage, manic depressive heroin addicts? That's a pretty good trick. I don't know how you do that.

So he [Axl] comes and talks to his manager and goes right up on the stage and gets back into it. So I put three of my, what do you want to call 'em, security, goons, thugs -- the toughest ones I have - at the top of the stairs and three Denver cops at the bottom. My instructions are: 'The only way he gets out, if he leaves again, is that way,' and I point to the crowd. Doug Goldstein says, 'Barry, you can't do that. Axl will get so pissed.' I said, 'I don't give a f*ck about him, and I don't give the same about you. I care about them,' and I pointed to the people."
He Was Late To A Concert Because Of The Teenage Mutant Ninja Turtles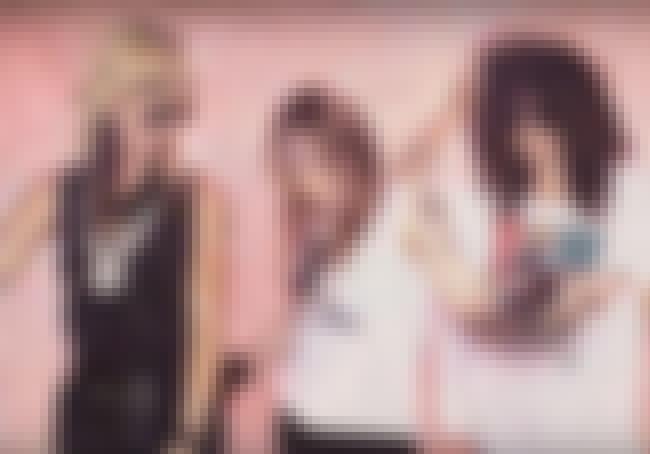 Among the many things Axl Rose is known for is tardiness. He likes showing up late, sometimes hours so. A DJ from Tampa, Florida witnessed this punctuality problem firsthand in 1991, while working as an assistant to a venue owner. As the witness tells it:
"When the owner asked why Axl was being late for the thousandth time, he said: 'Axl's management said he was watching Teenage Mutant Ninja Turtles II: The Secret of the Ooze, and that Axl's attention was 100% on the movie and couldn't be bothered.'"
Here's a video of Vanilla Ice performing in Teenage Mutant Ninja Turtles II, if you need a refresher on that cinematic masterpiece.