Breakfast

The Craziest Breakfast Food Abominations

6.3k votes
750 voters
107.3k views
20 items
List Rules Vote up the worst offenses ever committed by breakfast food.
Who knows when it started, but some time within the last ten years amateur and professional chefs began to battle each other by building the most outlandish breakfast menus. And it's not just outlier restaurants or hipster brunch spots; fast food restaurants have been getting in on the crazy breakfast food trend too, resulting in some truly crazy fast food. Call us breakfast purists, but we'd rather eat a short stack of pancakes, or a simple breakfast taco than a two foot tall pancake breakfast taco sandwich with a waffle jammed in the middle. We've been thinking so much about these breakfast abominations that we went ahead and put together a list of the weirdest breakfast food we could find. You'll never be able to look at a dozen eggs ever again.
On this list of crazy breakfast food, we've got everything from Asian fusion breakfast rolls to the loneliest meal you'll ever see (think breakfast for one – in a jar), and yes – there's more bacon than you'll ever want to see in one place ever again. The most egregious of the breakfast items actually come from fast food joints in an insane plea for breakfast dollars. It's like Taco Bell, and Carl's Jr. think that if they throw their normal menu items into a waffle or smother them in sausage gravy that they count as breakfast.
Vote up the craziest breakfast foods on this list, and if you've eaten something wilder than anything you see here, then tell everyone about it in the comments.
Carl's Jr. Double Loaded Omelet Biscuit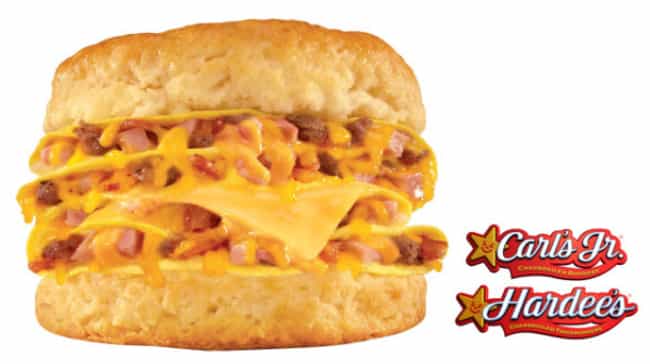 This is a joke right? Carl's Jr. doesn't actually sell these do they? If they do, might we suggest an alternate name? How about the "Melty Ham Cheese Bomb"?

Is this the worst?
Carl's Jr. Breakfast Burger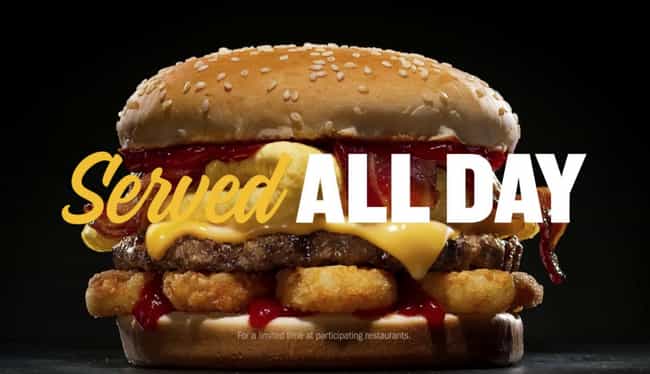 Carl's Jr. is running this disgusting breakfast game. When they aren't trying to make people eat gravy filled burritos or omelet sandwiches, they're trying to pass off this sausage and hash brown burger as something that's actually edible. No sleepin' in the breakfast abomination streets!

Is this the worst?
Biscuits and Gravy Casserole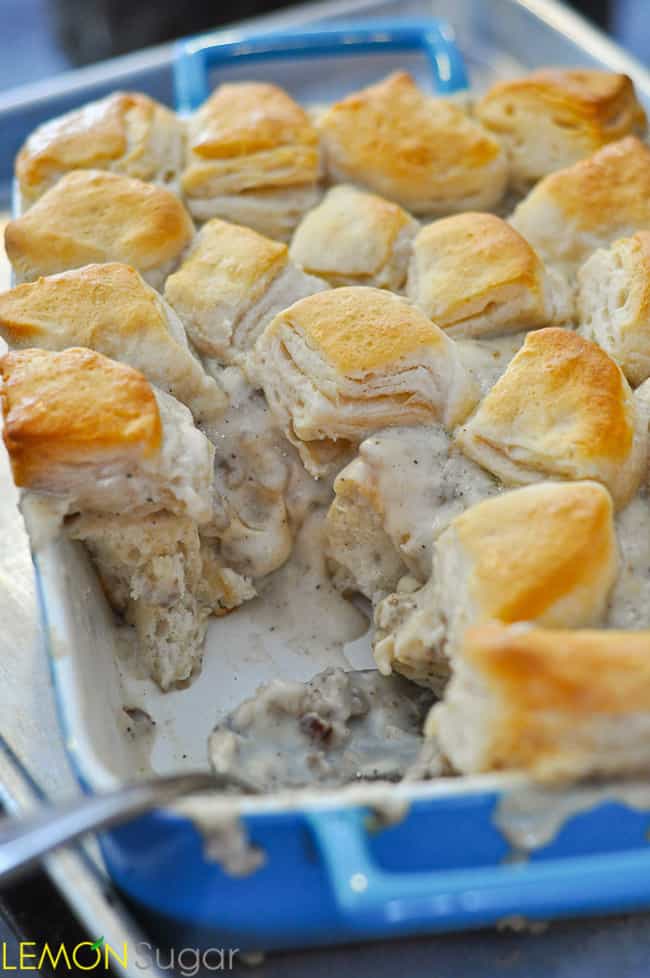 Is your major complaint about most breakfast foods is that they don't look enough like vomit? Finally, someone has answered your prayers and made the casserole of your
dreams
nightmares.

Is this the worst?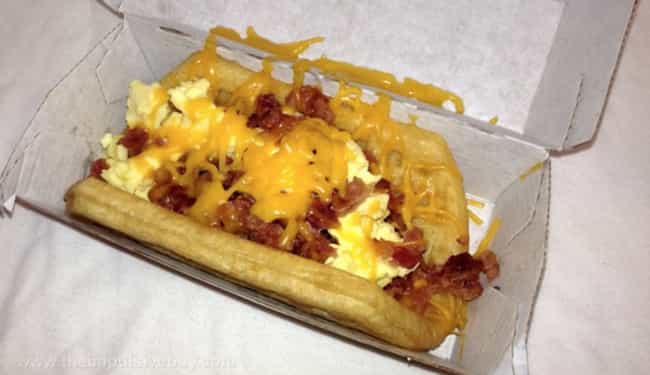 Listen up Taco Bell, you can either have waffles or tacos for breakfast, but not both. Also, it looks like the Hamburger Helper glove threw up in this waffle.

Is this the worst?