Weird

38 Cats with Crazy Eyes

3.8k votes
495 voters
16.5k views
38 items
You ever have one of those friends who are always insisting that dogs are so much more expressive than cats? If so, then the odds are that said dog-lover has never had the pleasure of sharing their home with a feline, an experience which generally sends that theory packing pretty quickly. As most cat owners already know, not only do many cats have huge personalities, rare is the feline that hesitates to express his or her opinion on… well anything, really. If you don't believe it, it's time to see it with your own eyes! Here we've gathered a hysterical collection of kitties with crazy cat eyes that are like full length windows to the soul.
You'll find everything from cross eyed cats to big-eyed felines, and even kitties whose silently judgmental stares say it all. So if you retain your skepticism about just how expressive cats can be, you've come to the right place. Here resides a group of kitties going through the day to day trials and tribulations of kitty-hood, including vet visits, shocking discoveries, and listening to another one of fur-mom's boring phone conversations. Do they sometimes become a crossed eyed cat? Or a general crazy cat? Yes, yes they do.
Get ready to revel in the many faces of cats, with this adorable collection of actual kitties responding to actual, world-weary situations. Whether you're a new fur-parent looking for a few clues on reading your new kitty's gaze or a veteran cat lover who has always wondered if other cats are as expressive as your own, you're sure to get a grin out of these furry little wild eyed wonders.
"Oh, Sorry, You Weren't Sleeping, Were You?"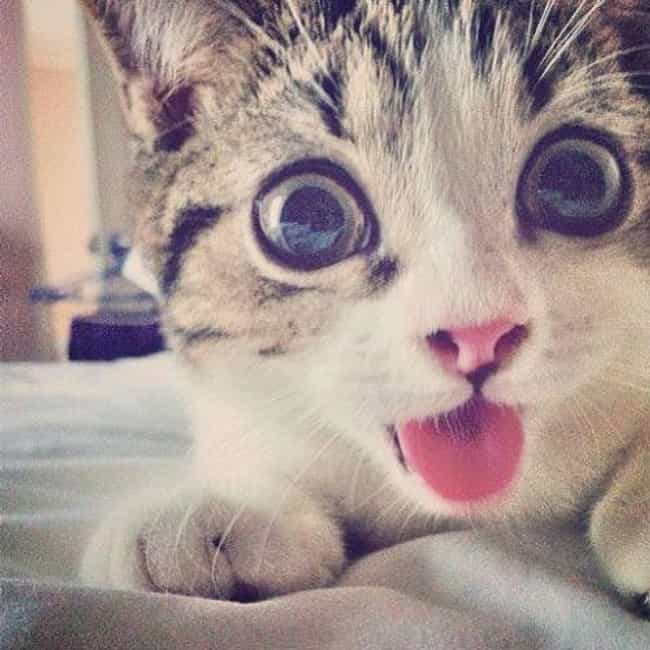 Agree or disagree?
Angry Cat's Angry Stare Shines Through Even the Most Adorable Disguises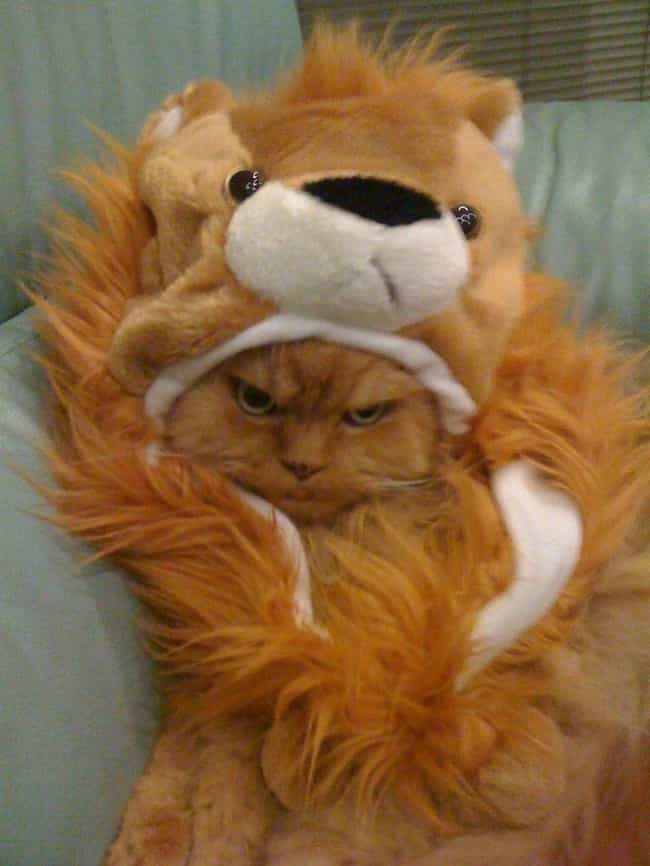 Agree or disagree?