Entertainment

Insane Behind-The Scenes-Stories About David Lee Roth's Coke-Fueled Career

David Lee Roth is a legend. He's one of the greatest lead singers of all time, for one of the greatest rock bands of all time: Van Halen. Diamond Dave led VH from its initial success in 1978 through the coked-out spandex daddy days of the 1980s, fronting the band 11 years and runnin' with the devil every single day. A consummate madman, Dave's over-the-top persona and insane stage antics often overshadowed the genius of the band's music, which more or less conjured the entire genre of hair metal from thin air. David Lee Roth and Van Halen had quite a run together, as these crazy David Lee Roth stories attest.
Though you may know Diamond Dave most as the inspiration for Dr. Rockzo, or as a man who would certainly win the gold in skiing the powdery slopes of Blow Town at the Cokelympics, he's also the New York Times best-selling author of Crazy From the Heat (his autobiography). And, in case you forgot, he had a successful solo career for a few years after leaving Van Halen, during which he indulged his debaucherous Diamond Dave tendencies to the extreme, living as a sleezy, boozy, nose-powdered fornication machine always ready to party. Even in his 60s, he's the life of the party: "I used to jog but the ice cubes kept coming out of my glass."
The list of crazy stories and wild facts about David Lee Roth is almost never-ending. He joined Van Halen, then known as Mammoth, at 18, in 1974; developed a deep rivalry with Sammy Hagar, who replaced him in the band in 1985; and found a late-life new career in new media, as a podcast host. David Lee Roth has been entertaining audiences for decades, and this list is here so you can revel in the lewdness of the craziest moments from Diamond Dave's life.
He Created 'Diamond Dave's Bonus Program' To Encourage Van Halen's Road Crew To Pick The Best Groupies For Him
Anyone who's ever listened to even 30 seconds of vintage Van Halen knows Diamond Dave had an appetite for sex bordering on the obscene. The man was hot for teacher, had a highly organized system for selecting groupies, and penned the lyrics to "Dirty Movies" ("Hey, you remember when that girl was prom queen? Oh wow! Take it off! Take it all off! Pictures on the silver screen. Greatest thing you've ever seen").
When it came time to have his mic stand polished by adoring female fans, Dave liked to have a wide selection of women from which to choose. He created "Diamond Dave's Bonus Program" to incentivize members of the Van Halen road crew he roped into corralling his nightly cabal of wet, willing disciples. Each member of the crew was given five backstage passes to distribute during every show. Whomever handed out the pass to a woman he slept with was awarded $100.
The program was so popular, it increased crew efficiency, cutting the time it took to tear down at the end of the night in half.
He Had A Highly Organized, Color-Coded System For Finding Women He Wanted To Sleep With
MTV VJ Mark Goodman got to know David Lee Roth well in the 1980s, when Van Halen was one of the most popular groups in the country and had a strong relationship with the music network. According to Goodman, Diamond Dave developed a highly organized system for picking women from the crowd he wanted to sleep with.
As Goodman explains,
When Dave was touring, both with Van Halen and solo, he had the barriers in front of the stage painted different colors on the side that faced him: red, blue, and green, to denote the different areas of the audience. He'd look for hot girls in the crowd, and between songs, go to his assistant Eddie on the side of the stage, and say, 'Green, right, fourteen rows back, three seats in.'

The assistant would go out into the audience and stick a pass on her (breasts). So after the show, there'd be twenty-five girls in the dressing room who all thought they'd been singled out to be with Dave that night. In fact, a number of them would be. The others would end up with other band members — or, if necessary, the crew.
It's unclear whether this system tied into Diamond Dave's Bonus Program. And yes, that's Dave with Sean Penn and the Beastie Boys in the photo above.
He Claims He Once Had Sex With Five Women At One Time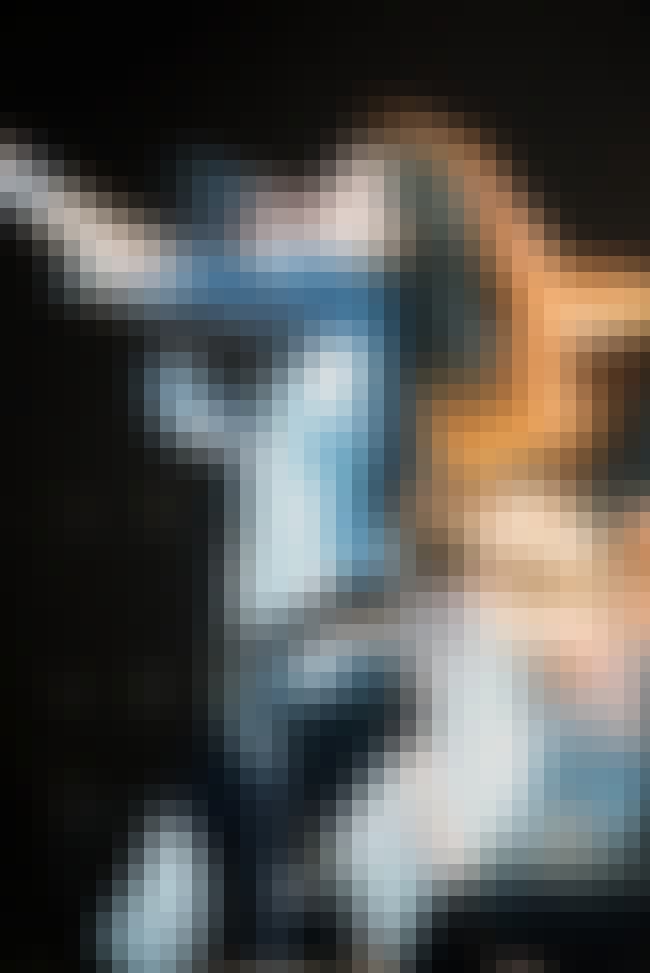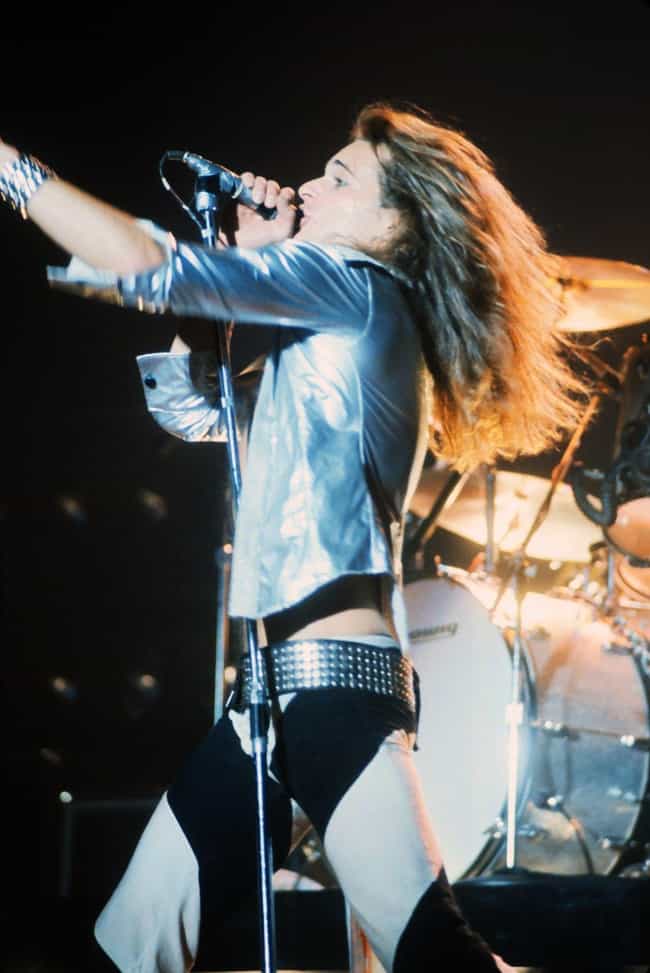 Diamond Dave says really awesome stuff. Which you would probably assume, if you've ever paid attention to the lyrics he wrote for Van Halen. Much like Matt Bellamy of Muse, Roth has an expert ability to live on the line between self-satire and true, absurd indulgence.
In one of his most outlandish claims, he asserted, "My personal [sex] record is five chicks at once."
He Had A Chameleon-Like Ability To Go Incognito, Which Came In Handy When Cops Raided A Club Where He Was Doing Blow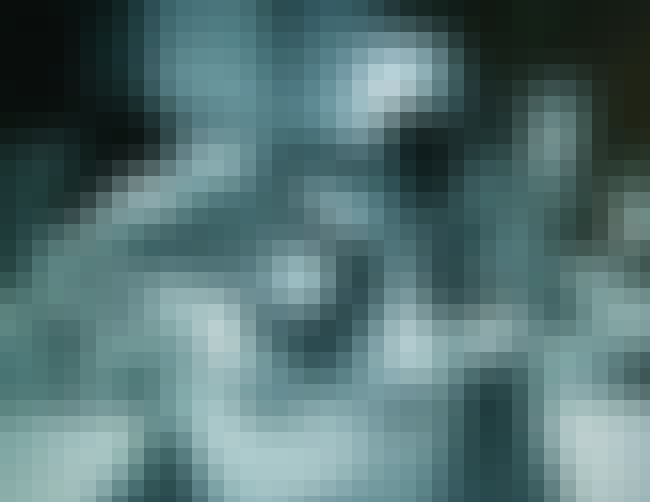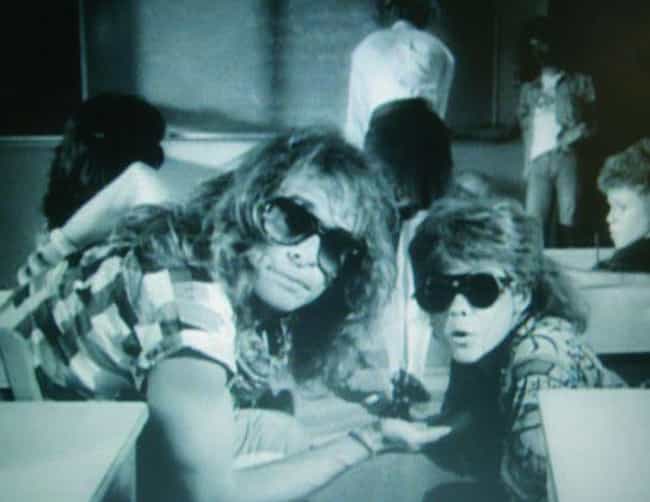 MTV VJ Mark Goodman recalls huffing bumps of powder with Diamond Dave in the bathroom of a club on Melrose Ave in Los Angeles at about four in the morning when the cops stormed in looking for junkies to bust.
To Goodman's amazement, Roth reacted with such speed and calm his identity went completely undetected by police, despite being one of the biggest rock stars in the world at the time.
Dave immediately sprang into action. He tied his hair back and tucked in his shirt. He had a big vial that he dropped out the bathroom window. I threw my vial out and we casually strolled out into the club. The LAPD came in with their guns drawn. They were really over the top. There was a lot of shouting and pushing and gun waving as we tried to get out of the club without being noticed. That wasn't happening: They had all of us go out on the street.

They lined us up on Melrose and were looking at us, literally shining flashlights in our faces. This was a rare moment where I saw Dave not trying to be David Lee Roth; he just wanted to blend. But nobody recognized him — the cops didn't, anyway. They made us disperse, meaning that they yelled, 'Get the f*ck out of here.' I looked the other way for a second, and Dave had already taken off.