Food
The World's Most Insane (and Delicious) Donut Creations

1.2k votes
341 voters
5.7k views
30 items
List Rules Vote up the most over-the-top donut creation on the Internet
No matter how you spell it, "doughnut" or "donut," you can't deny that these fried treats are totally amazing. But if there's anything that could take donuts to the next level, it's slapping them on either end of some glorious fillings. These crazy donut sandwiches take breakfast to the extreme.
Fruit, like strawberries and blueberries, makes sense on a doughnut. Ice cream, whipped cream, definitely. We even are totally down with bacon on a doughnut. But it might just cross the line when you start throwing on hamburgers and fried chicken. And by "cross the line," we mean the line of insane deliciousness. We're sold on that whole salty/sweet thing and these amazing doughnut sandwiches definitely do not let us down. Well, maybe the lobster on a doughnut does... Jury is still out on that one.
The creators of these crazy doughnut sandwiches have pulled out all the stops and piled these doughnuts sky high. If you're wondering if it's possible to actually fit these in your mouth, you're not alone. But we've always been up for a challenge. Grab a fork and knife (or figure out a way to detach your jaw) because you'll want to try all of these. (Again, except maybe the lobster one?)
Take a look at our list and vote up the doughnut sandwich you think is the most epic!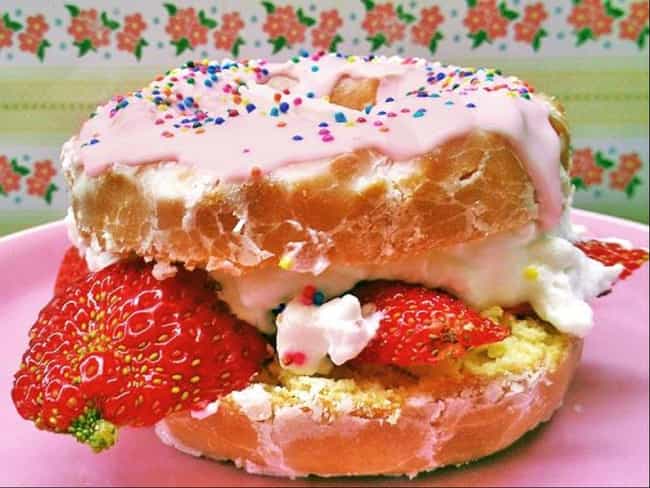 Strawberry shortcake? Yup! In a doughnut? For sure! It's the dessert of every little girl's dreams.
Source

Agree or disagree?
Strawberry and Cream Cheese Donut Sandwich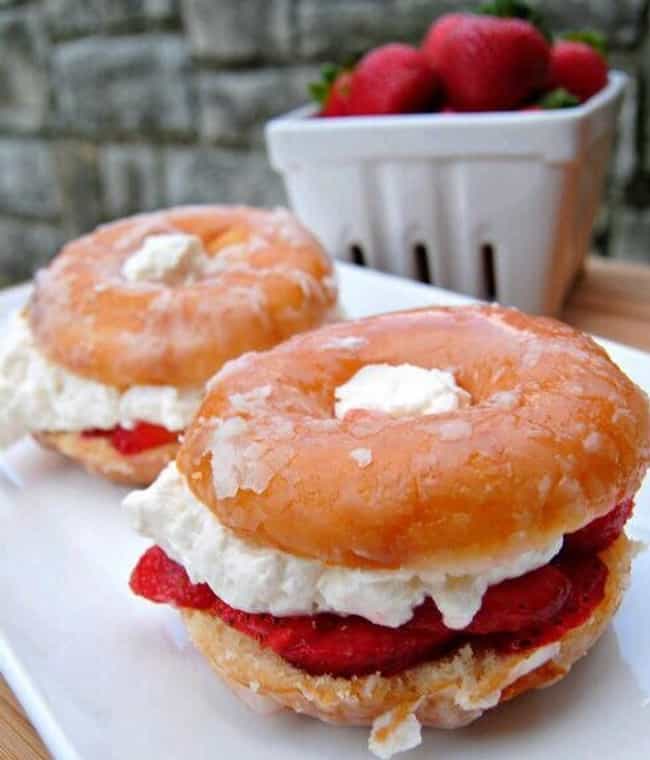 Strawberry, cream cheese, donut, sold! You could easily make this at home! And since it's filled with fruit, it's healthy. Right?
Source

Agree or disagree?
Glazed Donut Breakfast Sandwich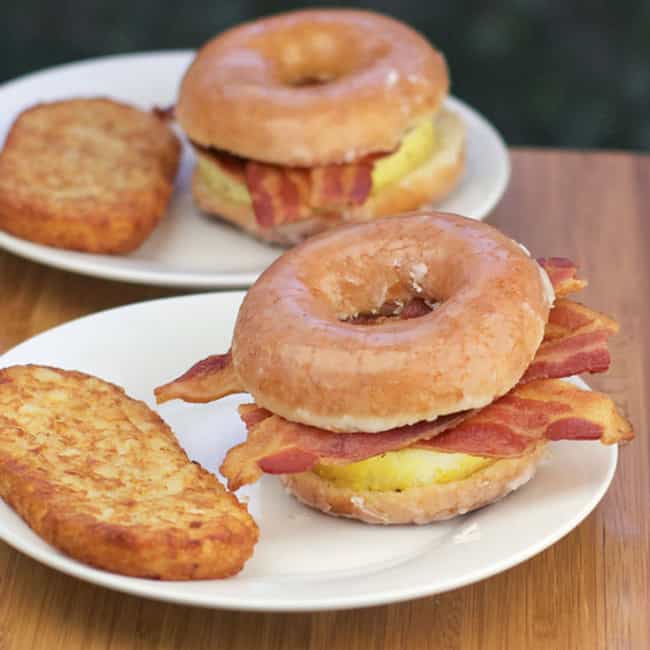 This recipe from
Mr. Breakfast
is super easy: get a doughnut, fry some bacon, fry an egg and combine for the most epic breakfast ever!
Agree or disagree?
Chocolate-Dipped Coffee Ice Cream Glazed Doughnut Sandwiches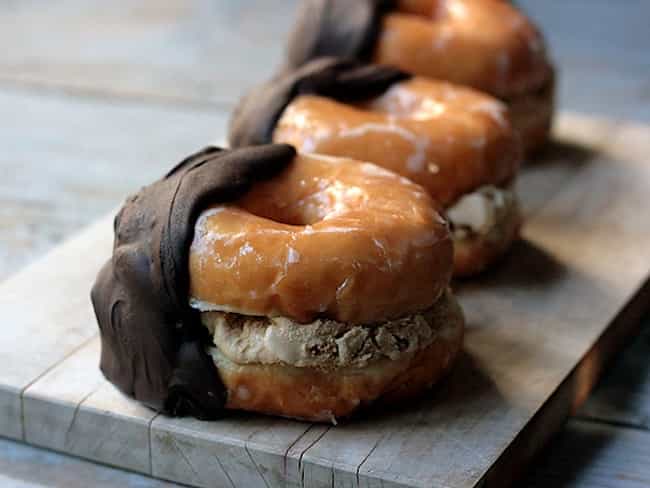 Bon Appetit
brings you this recipe for the most decadent dessert between two buns.

Agree or disagree?