Alcohol

The Weirdest Drinking Laws from Around the World

3.4k votes
692 voters
63k views
28 items
Weird laws about drinking are a worldwide phenomenon: international alcohol laws are sometimes pretty out there and America has some truly strange regulations on the books as well. Alcohol laws from around the world can govern anything from how much wine a married woman can drink (one glass only in La Paz, Bolivia!) to penalties for DUI, and importing wine from province to province. Many are arcane, and others barely enforced, but if you're going out of the country, you'll want to do a quick check for their drinking laws.
In the US, you might want to do the same thing. Planning on a happy hour out of state? Better check if it's legal. Smitten with your bartender in Nebraska? Hanky panky with them is out of the question. Want to buy pretty much any alcohol in Pennsylvania? You'd better have a copy of the civil code with you, because it's insanely complex.
Some of these weird drinking laws and funny laws about alcohol are just plain silly, others are well-intentioned, and some are just relics of a bygone era.
back to page 1
In England, It's Illegal to Be Drunk in a Pub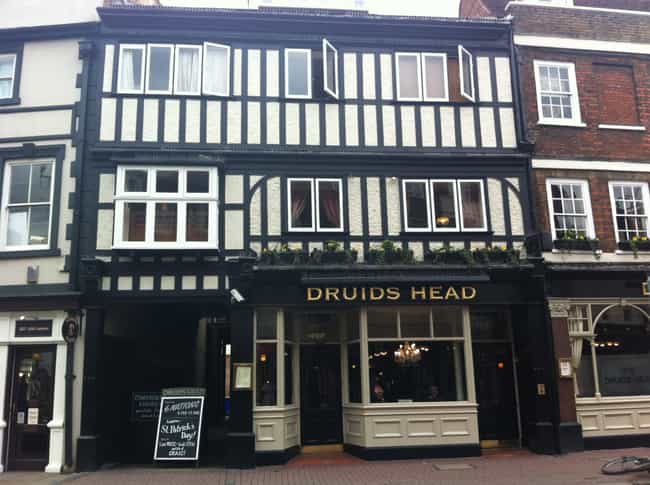 Despite England having a thriving drinking culture, it's technically against the law to be intoxicated in a pub. The law was put in place by the 1872 Licensing Act, and is still on the books, though it's not enforced.

Is this weird?
Drinking and Sexy Movies Don't Mix in Idaho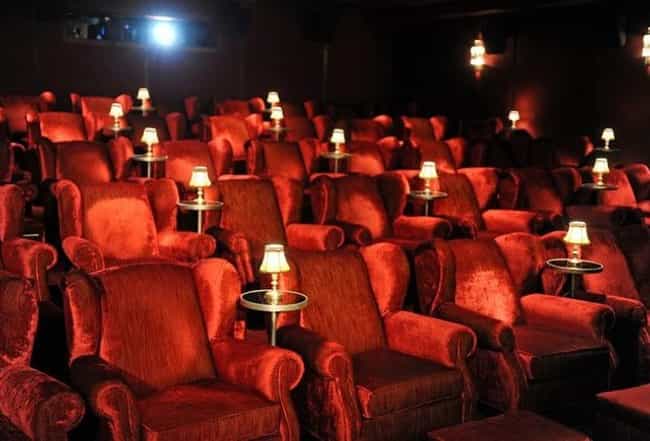 Idaho passed a law in 2000 prohibiting movie theaters from selling alcohol during movies that depict sex. While such a law seems like the kind of thing that would rarely, if ever, be enforced, it actually is. As recently as 2015, two undercover Idaho State Police officers busted a theater for serving drinks to customers in its VIP section during a screening of "50 Shades of Grey."
The theater owners turned around sued the state police, citing a similar law that California had which was overturned on First Amendment grounds.

Is this weird?
You Can't Ride a Cow in Scotland If You're Drunk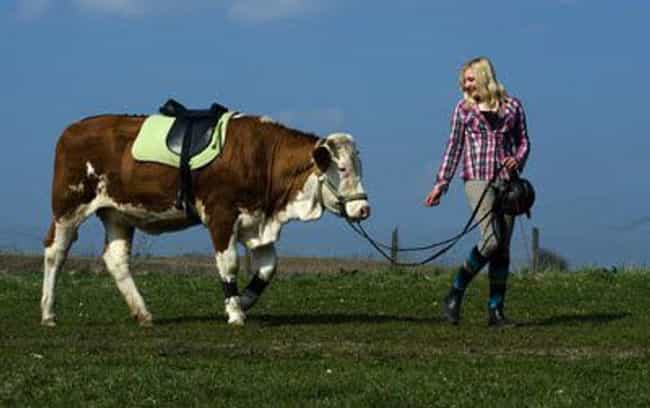 Thanks to the arcane minutiae of the Licensing Act of 1872, it's illegal to ride atop a cow whilst intoxicated in Scotland. It's also illegal to operate a horse or steam engine. In 2009, a drunk man was charged under the Act with being intoxicated while operating a mobility scooter.
Is this weird?
Tennessee Didn't Sell Alcohol and Mixers Together Until 2014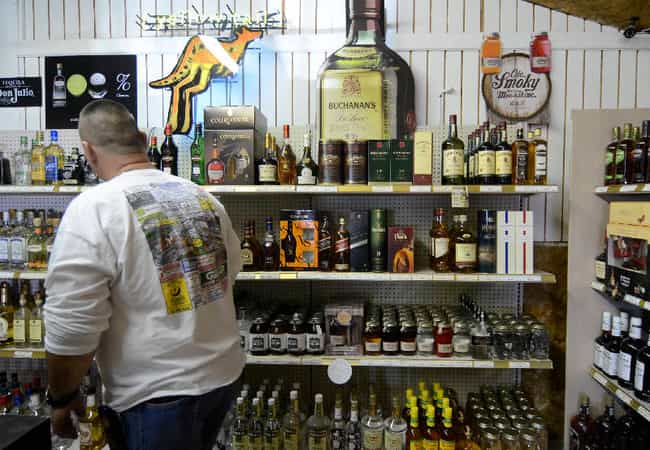 Until 2014, if you wanted to make some delicious cocktails in Tennessee, you had to make a bunch of stops, because you couldn't buy mixers and alcohol in the same store until then. You still can only buy beer in a special beer store, unless the liquor store has applied for a special beer permit. You also can't buy corkscrews in liquor stores - which are the only places you can buy wine.
Got all that? Even one Tennessee attorney who
specializes
in the state's liquor laws called them "really confusing."

Is this weird?