Living
The 25 Most Over-the-Top Expensive Baby Products

When it comes to our babies, we want only the best. The best clothes, the best bedding, the best toys, the top quality stuff. But for a certain segment of the population, top quality has a top that's over the top. That's where these crazy expensive baby products and luxury baby items come in.
Diamond pacifier? Check! A bed that costs as much as an SUV? Oh yeah. A tailored baby suit that your little dude will probably wear once and spit up on? Of course. All of these are insanely expensive, not all that useful, and some are even dangerous (seriously, no matter how nice crib bumpers are, never use them!) or pointless, but fancy babies need fancy things, so you better pony up (maybe for a golden pony?).
If you want only the finest and latest cool stuff for babies and money isn't even one bit of an issue, then the overpriced baby products on this list are just what you're looking for. They're mostly all available for sale, and the ones that aren't...well, they are. You just have to know who to ask.
A One-of-a-Kind Solid Gold Pony
Solid Gold Pony: $600,000
Remember the million dollar solid gold vacuum cleaner? This is just like that, except even more useless. Japanese jewelry designer Ginza Tanaka made a 24-karat-gold rocking horse for Prince Hisahito, the young man next in line to become Japan's emperor. Rumor has it that Jay-Z, emperor of America, purchased one for his daughter Blue Ivy.
You, however, can't buy this, as it's not for sale. And you can't afford it.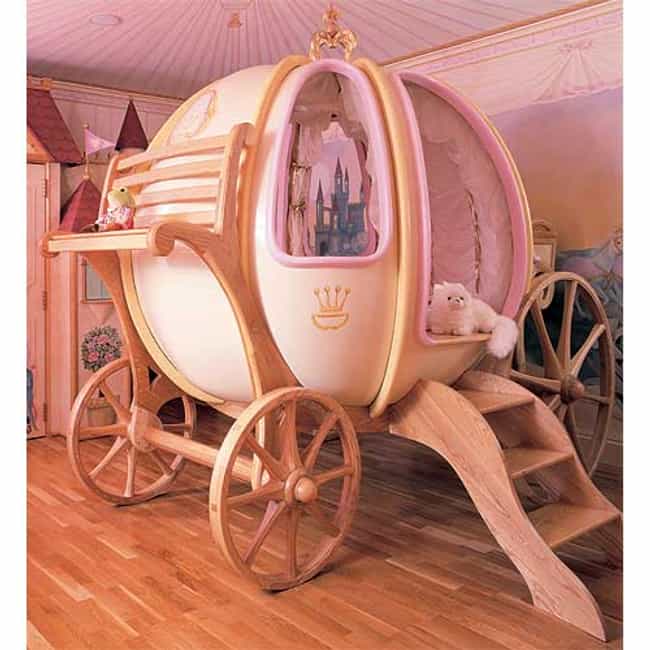 Fantasy Coach: $65,000
Handmade for each individual purchaser by PoshTots, the
Fantasy Coach
will whisk your little one off to the land of fairy dust and dreams each time they put their head down to sleep. Or it will until they grow out of it, which will probably be really soon. It takes six months to build, and linens aren't included. Of course they aren't!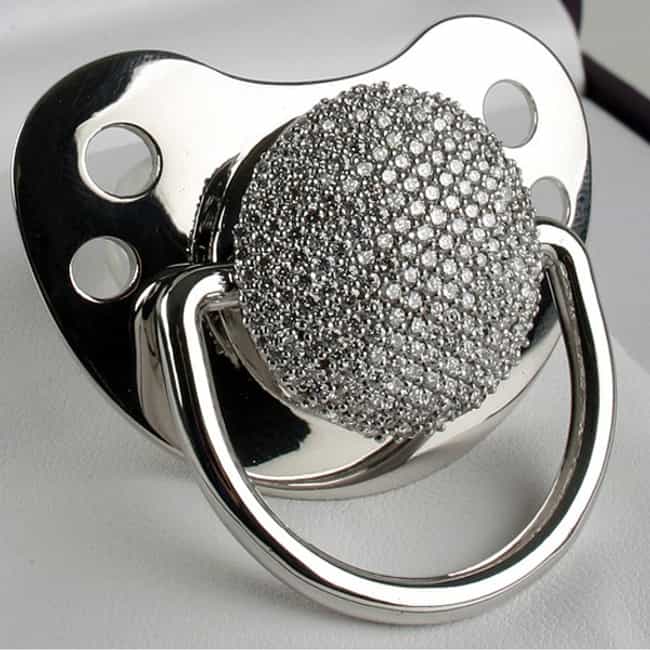 Diamond Pacifier: $17,000
One of the most well-known and totally useless luxury baby items, this
glittering binky
features three carats worth of pave diamonds set in 18K white gold. Despite a silicone nipple, it isn't recommended for actual use in a baby's mouth. So what's it good for? If you have to ask, you can't afford it.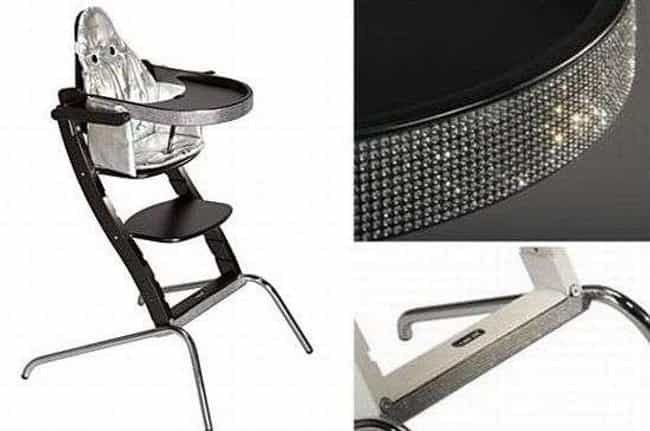 Swarovski High Chair: $15,000
Jay-Z and Beyonce received one of these baubles for Blue Ivy, a high chair studded with thousands of Swarovski crystals. Then, because everyone needs one,
they gave one
to Kim Kardashian and Kanye West after the birth of their daughter North. Or they re-gifted the one they got, which would be so much better. Also, they're custom made by a celebrity designer, so you can't just buy one online.