Total Nerd
The Most Objectively Insane Game Of Thrones Fan Theories On The Internet (That Actually Came True)

412 votes
153 voters
9k views
14 items
List Rules Vote up the most insane Game of Thrones fan theories you can't believe actually came true.
No current media franchise has inspired more fan theories A Song of Ice and Fire, and its television adaptation, Game of Thrones. The show's well-built fictional world is certainly one reason for the rampant speculation, but another is the large number of Game of Thrones fan theories that came true. For a pop culture theorist, actually predicting something that happens is the ultimate dream, and there have been enough examples of accurate Game of Thrones fan theories that everyone and their Hound think they have a shot at being the next online Greenseer.
The first novel in the series, A Game of Thrones, was published in 1996, when the Internet was basically only used by the military and four guys named Steve in Boston. However, even back then fans were using the earliest iterations of the world wide web to chat with fellow Westeros enthusiasts, and share their wild ideas about where the plot was heading. Amazingly, some of these prediction pioneers actually nailed some of the twists and turns that wouldn't be confirmed for nearly two decades.
Fans Figured Out R+L=J Nearly Two Decades Ago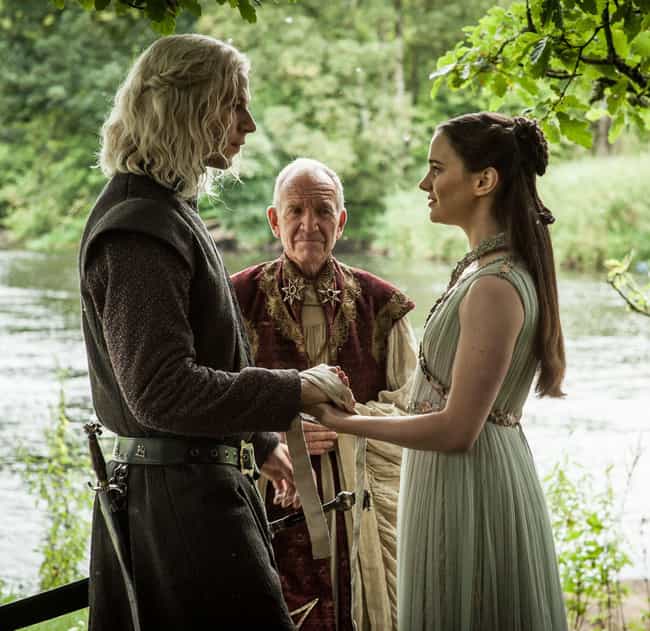 One of the central mysteries in Game of Thrones is the true parentage of Jon Snow, and although the truth wasn't revealed until Season 6 of the show (and not officially confirmed until Season 7), hints and foreshadowing can be found in the earliest pages of the first book.
Long before Brandon Stark's flashback powers revealed Jon was the legitimate child of Lyanna Stark and Rhaegar Targaryen, fans had figured out that "R+L=J," and even nailed some of the finer details, like the secret marriage. One fan in particular, Barbarossa on the SFFWorld forum, predicted R+L=J, and a bunch of other important plot points, back in 2001. However, Google internet archives reveal fans talking about it as far back as 1998.

Agree or disagree?
"Hold The Door!" Was Accidentally Guessed In 2013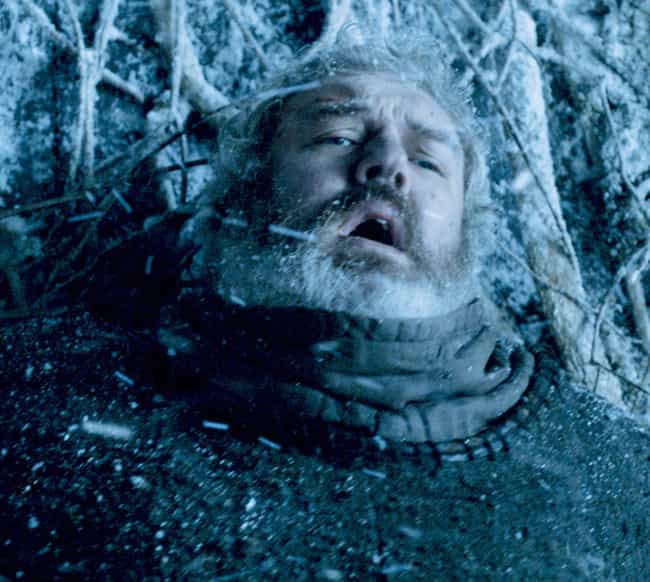 One of the darkest revelations in Game of Thrones was that Hodor's name comes from "Hold the door," a phrase shouted at his dying future self, and then transported into his young brain through time travel and warging. This is the sort of thing that seems practically unpredictable.
However, a fan named Michael Ventrella accidentally figured it out back in 2013, during a chance encounter with George R. R. Martin at a convention. After they met in an elevator, Martin quipped about always wanting to be an elevator operator, and Ventrella later retorted with, "I was thinking about your comment about wanting to be an elevator operator. It's clear to me now that 'Hodor' is short for 'Hold the door.'"
Martin laughed and said, "You don't know how close to the truth you are!" before presumably retreating in fear of this psychic fan.

Agree or disagree?
Everyone Knew Arya Would Feed Walder Frey His Extended Family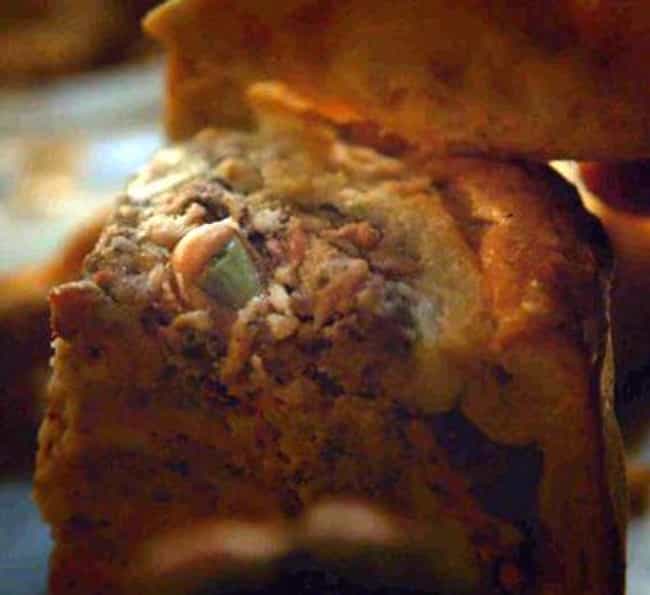 A particularly gruesome fan theory from the Song of Ice and Fire novels is known colloquially as "Frey Pies." It's heavily hinted that a character we've only seen in the books so far, Wyman Manderly, feeds some of the Freys a trio of gigantic pies filled with the meat of their own family members.
Theories about this, based on things like Manderly's frequent references to the "Rat Cook," a well-known Westerosi tale of being forced to eat one's own family, have been around pretty much immediately since the scene occurred in A Dance With Dragons. The theory was seemingly confirmed in Game of Thrones, when Arya Stark borrowed the trick and fed Walder Frey some of his descendants baked into a pie.

Agree or disagree?
The Hound Actually Being Alive Was Called In 2003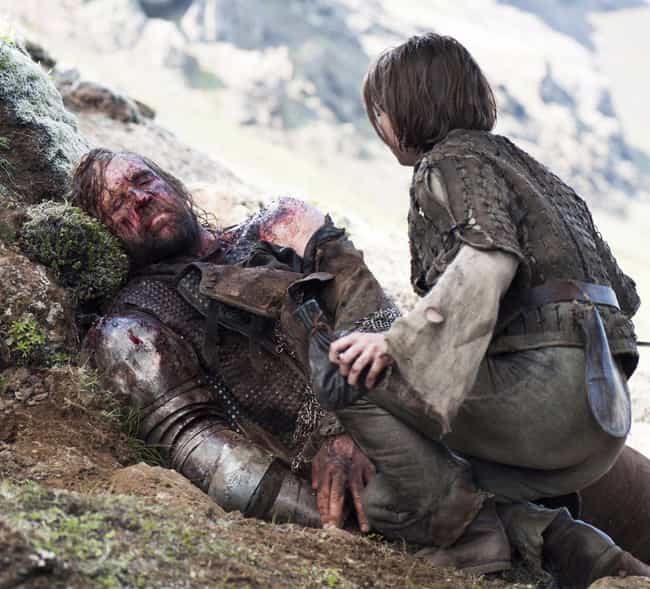 The moment when Arya Stark left Sandor Clegane, the Hound, for dead was a big turning point for her character, but most fans still wanted more of the Hound. Fans of A Song of Ice and Fire became convinced that Sandor showed up again as a gravedigger in A Feast For Crows, and his survival was later definitively confirmed by the show.
However, a user on the StraightDope boards, sturmhauke, predicted Sandor's survival way back in 2003, long before the television show was even in production.

Agree or disagree?