reality TV

18 Survivor Scandals That Rocked The Island And Almost Tore The Show Apart

842 votes
177 voters
8.4k views
18 items
Follow
Embed
List Rules Vote up the most buckwild scandals in Survivor history.
Survivor may have a reputation as being one of the more legitimate reality TV shows, but it hasn't been without its share of scandals. The show is as guilty as any of having juicy reality TV scandals on camera and off. Some of the biggest Survivor scandals have come to the forefront through stories from past contestants, while others unfolded right before your eyes, on the show itself.
Contestants have lied about dead relatives, made vicious personal attacks, promised favors after the show in exchange for jury votes, and more. One contestant almost died while performing in a challenge, resulting in questions about how producers could have let this happen. The show also narrowly avoided a possible series-ending scandal in its first season. For a change to win $1 million, even the best Survivor players will do and say just about anything to get ahead; most of the craziest Survivor scandals revolve around greed and desperation.
Let's take a deeper look at the most notorious moments in the show's history, the behind-the-scenes reality TV drama you didn't know, the biggest, most insane Survivor scandals of all time.
When Jeff Varner Outed Zeke Smith As Transgender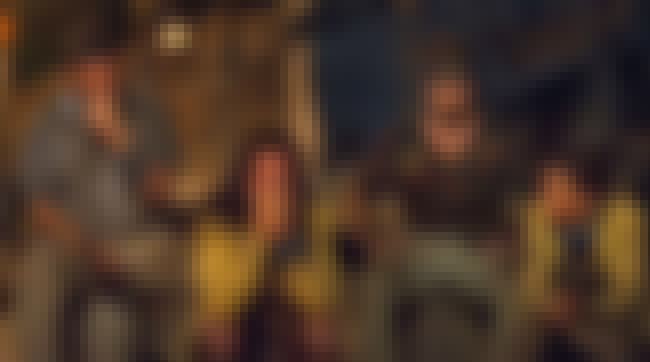 In early 2017, Survivor proved it could still make national headlines, even if they weren't good ones. In Episode 6 of Survivor: Game Changers (Season 34), a desperate Jeff Varner revealed to his tribemates at Tribal Council that Zeke Smith was transgender, asking him openly why he hadn't revealed this information to the rest of the tribe. While Jeff suggested this meant Zeke was deceitful, the rest of the tribe was mortified by Jeff taking away Zeke's agency in revealing details of his personal life. Zeke maintained his dignity through this experience and Jeff was unanimously voted out.
Jeff was ripped apart on social media, while Zeke was given the opportunity to tell his story on The Hollywood Reporter, The Talk and more. Some were offended by CBS's decision to even air the segment, considering it was also outing Zeke to the world. Zeke revealed producers asked for his permission in airing this, saying he was "granted unprecedented autonomy" in collaborating with how the episode would be presented.
Richard Hatch Rubbed His Nude Junk All Over Sue Hatch
One of the ugliest moments in Survivor history occurred between two all-stars from the first season, Richard Hatch and Sue Hawk. The pair was aligned throughout their first season, but when both returned for Survivor: All Stars (Season 8), a rather unfortunate event went down.
Richard, who has a proclivity for going naked, was competing against Sue in a challenge with a crisscrossing balance beam. That's when Richard ran straight into her, dong first, at which point Sue felt violated. While Richard was voted out for unrelated reasons after his tribe lost the Immunity Challenge, Sue was distraught over the next few days and made her feelings known to Jeff Probst before the next Reward Challenge.
Sue screamed at Probst that she felt "violated, humiliated, dehumanized, and totally spent" from the incident, and was done playing. She quit, visibly shaken, and a boat was called in to collect her. Richard and Sue appeared on The Early Show the morning after the episode and revealed they had reconciled and moved past the incident (though Sue did say "Every time I woke up, I could re-feel Richard naked. Kept flashing through my head. And started feeling really bad.") Regardless, the moment contributed to what was a very sour season of Survivor, with many hurt feelings and unpleasant moments.
Michael Skupin Was Found With Child Pornography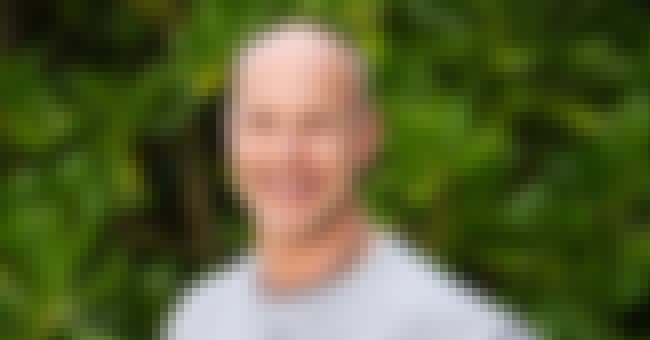 This scandal doesn't necessarily involve Survivor, but it was still a huge story. Michael Skupin, the guy who fell in the fire and had to be evacuated in Survivor: The Australian Outback (Season 2), and later returned for Survivor: Philippines (Season 25), was caught with child pornography on his computer while police were investigating a financial scam he had created. He was convicted of four counts of possessing child pornography and sentenced to at least one year in prison, with the possibility of extending to four years.
This was particularly shocking to some considering Michael is a family man with seven children and of devout faith. He was also charged with four years probation in addition to owing $31,800 to the victims of his financial scheme.
The Time Caleb Reynolds Almost Died
Those who do not watch Survivor sometimes accuse the show of being fake. The moment Caleb Reynolds almost died showed just how real the show is.
In Survivor: Kaoh Rong (Season 32), castaway Caleb Reynolds was competing in a Reward Challenge, the blazing sun of Cambodia beating down upon him. The 28-year-old was tasked with digging up bags of balls in the sand, an hour-long challenge that caused him to lose consciousness. The medical team was sent in, who observed his heart rate dropping. Two other contestants also required medical attention. Caleb's condition was too serious for him to stay in the game, and he was medically evacuated.
Criticism of the show's producers, for allowing for such a brutal challenge under such hot conditions, arose in the wake of the episode. The show can be a fun, escapist adventure for the audience, and it can be raw and real for contestants, but not at the expense of almost having someone die. Jeff Probst says this moment was "the most frightened I've been in all my time on Survivor."