VOTE
The Most Ridiculous Features On The Tesla Model X

210 votes
70 voters
3.6k views
8 items
What's quite obvious is that the Tesla Model X is going to go down as one of the most impressive vehicles ever developed. With Elon Musk (the real life Tony Stark) behind it, the new Tesla was all but guaranteed to be an amazing machine. It's even more over the top than expected, however, so this list covers every surprising mega-feature on the Tesla Model X.
The family car comes with a "bioweapon defense" mode that could save drivers and passengers from nefarious airborne attacks, for example. It also boasts "Ludicrous Mode," which gives the electric SUV incredible acceleration. Obviously, there are plenty of Tesla Model X features that make it the car of the future. If Musk and company are to be believed, it's one of the safest, quickest, most advanced vehicles ever designed. And it has lots of extra stuff to give drivers more bang for their (tax deductible) buck.
So take a look at our list of ridiculous features on the Tesla Model X, and vote up the ones that are so cool you almost can't believe that they're really part of this fully loaded futuristic vehicle. Be sure to also check out where it ranks on this list of all the Tesla models.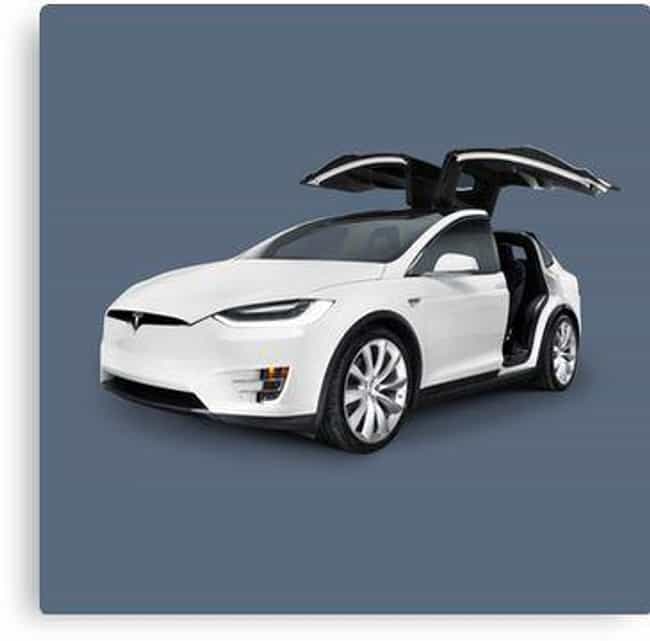 The Feature: Rear doors that open from roof-mounted hinges.
What It Does: These falcon wing doors are fully automated, allowing busy parents to hustle their children out with fewer hands required.
Why It's Craz
y: Because they don't just swing up like a DeLorean, which is weird enough, but these doors can also recognize when you're in low-ceiling environments and will automatically adjust, opening differently to avoid dings.

Is this ridiculous?
An Insane Autopilot Feature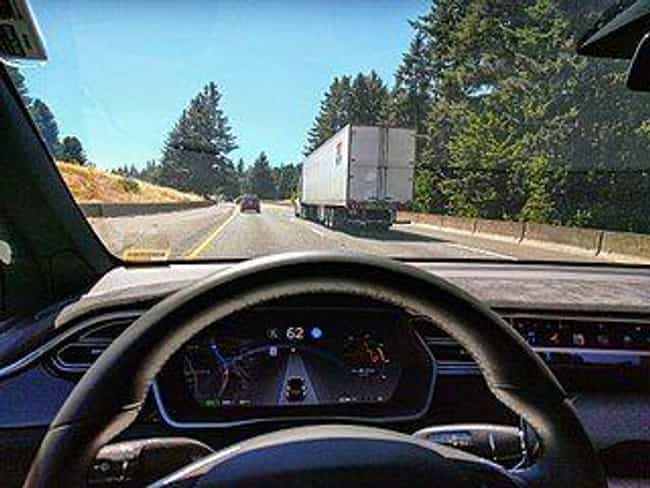 The Feature: Highway autosteer and parallel autopark.
What It Does: Exactly what it sounds like. Software updates for the Model S and the Model X (software for both is designed simultaneously) are now incorporating the ability to steer along the highway and utilize sensors to protect the driver.
Why It's Crazy
: Because this beast is learning to drive itself. Musk himself has said that all the cars are gathering data, so what one Model X learns from its unique road experience, every other Model X will also learn collectively. This is how Skynet begins, but this time Skynet's trying to save us.

Is this ridiculous?
A Button For "Bioweapon Defense"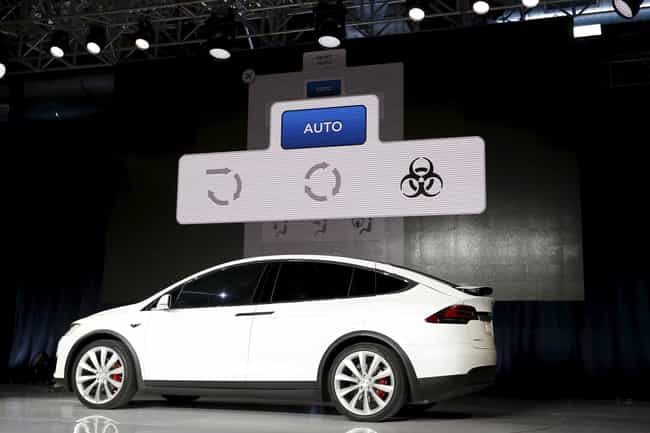 The Feature: Yes, it's a literal button called "Bioweapon Defense Mode."
What It Does: It filters the air coming into the car, ensuring it's as crisp and sterile as a hospital operating room.
Why It's Crazy
: It turns out, as Elon Musk said - sometimes he just says things and you don't realize he's serious until he's done speaking and isn't laughing - in the event of a bioweapon attack, the HEPA filter in the Tesla Model X would protect anyone inside. That's right, this car is basically equipped with terrorism safety features.

Is this ridiculous?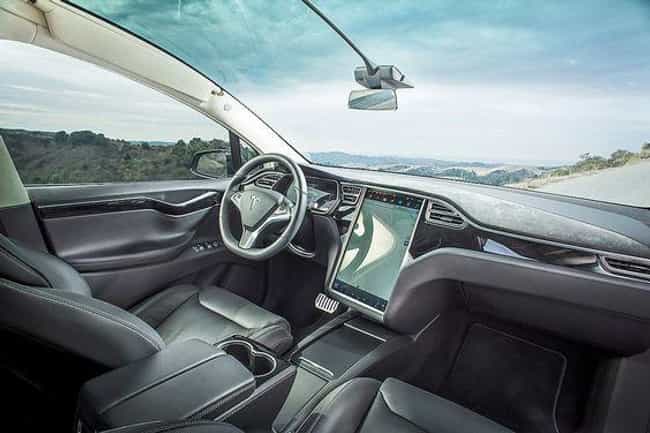 The Feature: A new form of windshield.
What It Does: It allows you to get a much, much wider view of your immediate surroundings.
Why It's Crazy:
Apparently, Elon Musk called it a "tiramasu" windshield since it has multiple layers. The Model X's windshield is, in fact, the largest piece of glass in car production today.
Is this ridiculous?