Photography
40 Creative Ideas to Steal for Your Own Engagement Photos

5.4k votes
436 voters
253.9k views
41 items
List Rules Vote: Based on what you think is the most creative
Alright, so you put on a ring on it, now comes the fun stuff. And by fun, we mean stress! Seriously, planning a wedding is no joke, so you should take some extra time to think up some creative ideas for your very special day.
One very important aspect of planning a wedding is letting people know that you're, you know, getting married. Whether it's in the form of a wedding announcement or an engagement photo, it's important to start your newlywed bliss off on the right foot.
However, oftentimes an engagement photo can fall into cliche territory, whether it's a couple staring off into the sunset or staring deeply into each others eyes in a field. So why not skip all that cheesiness and make your nuptials the go-to event of the wedding season? Not only will a creative engagement photo make people excited for what's to come at the actual wedding, it will also allow you an opportunity to show off your love in the most creative way possible. Whether it's shooting at the place that you first met, using a 1950s-inspired set and costumes, or drawing inspiration from your favorite movie, you'll be sure to stand out with these creative engagement photo ideas.
So, take a look and let us know what couple's engagement photo you think is the most creative. Whether you're heading down the aisle this year or in 10 years, we hope you'll keep some of these creative engagement photos in mind.
Totally Unique, This Shot is a Total Eclipse of the Heart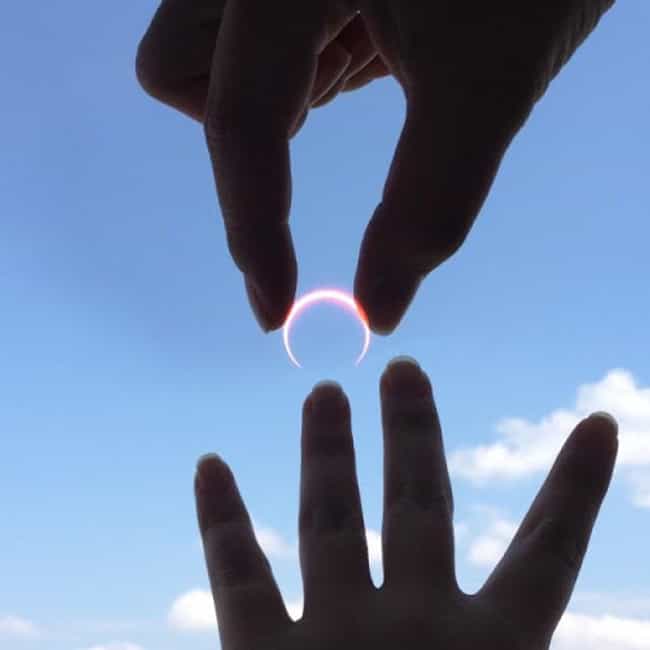 Is this creative?
Use Dreary Weather to Your Advantage, Like This Creative Couple Did

Is this creative?
Rihanna Obviously Knew What She Was Talking About When She Said, 'You Can Stand Under My Umbrella...'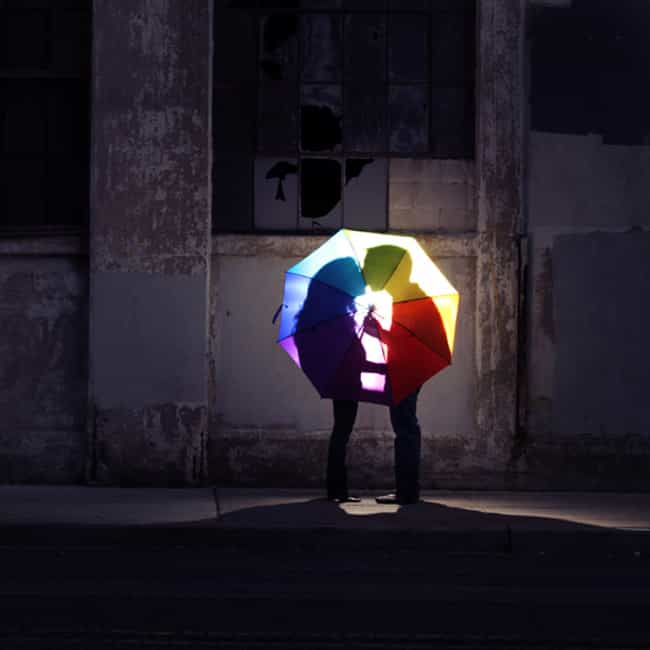 Is this creative?