Weird History
The Creepiest, Most Haunting Photos Of The Civil War

33.4k votes
5.2k voters
238k views
20 items
List Rules Vote up the most unnerving Civil War photographs.
As photography developed during the Civil War period, photographers captured the conflict, confusion, and harsh realities of war - and offered a glimpse into the intangible damage it did to the American psyche.
Some of the most haunting Civil War photographs capture the human responses to war and its aftermath. Other photos reveal the devastation on the battlefield itself. And then there are the images that depict the unmerciful new reality for soldiers and non-combatants alike. Put yourself in these photos, and it's genuinely unsettling. Which ones haunt you the most?
African American Men Collecting Bones, Cold Harbor, VA, April 1865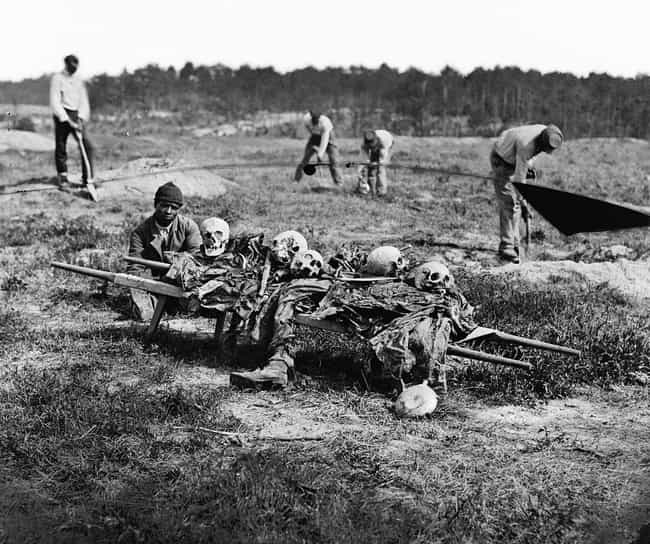 Is this haunting?
Skulls At The Battle Of The Wilderness, VA, 1864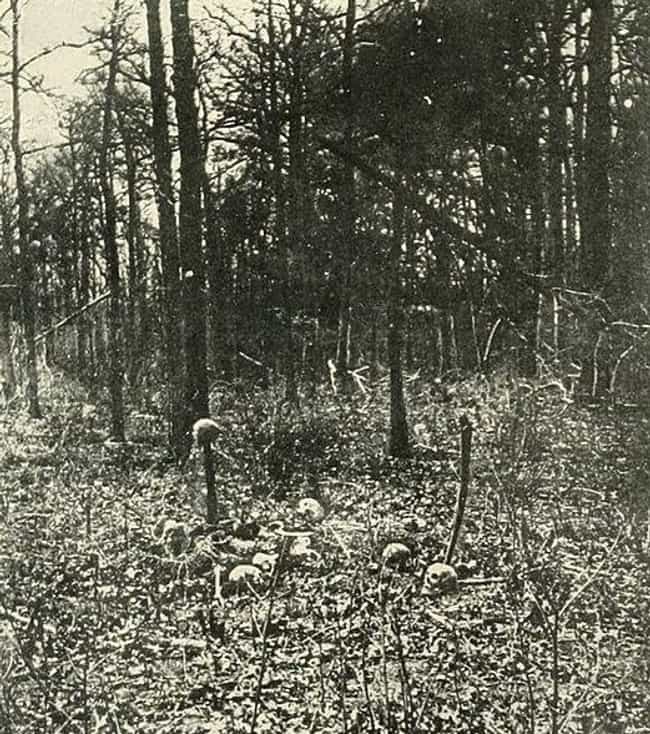 Is this haunting?
Four Soldiers At Little Round Top, Gettysburg, July 1863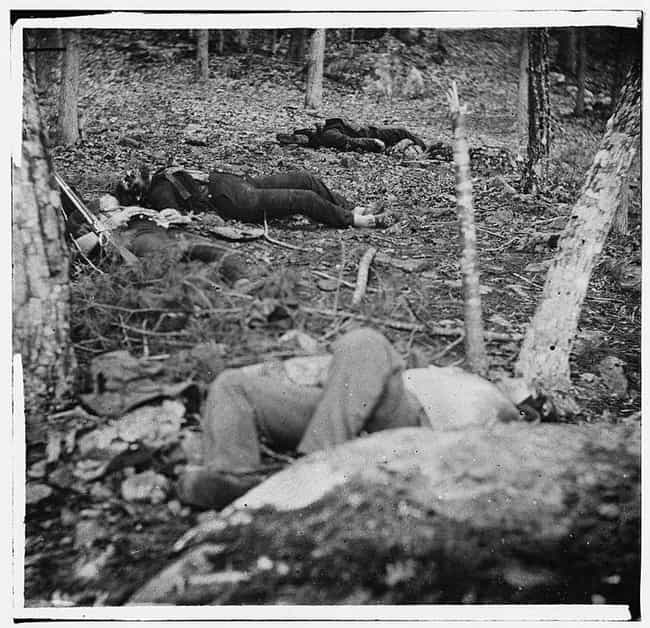 Is this haunting?
Embalming During The Civil War, Location Unknown, 1860s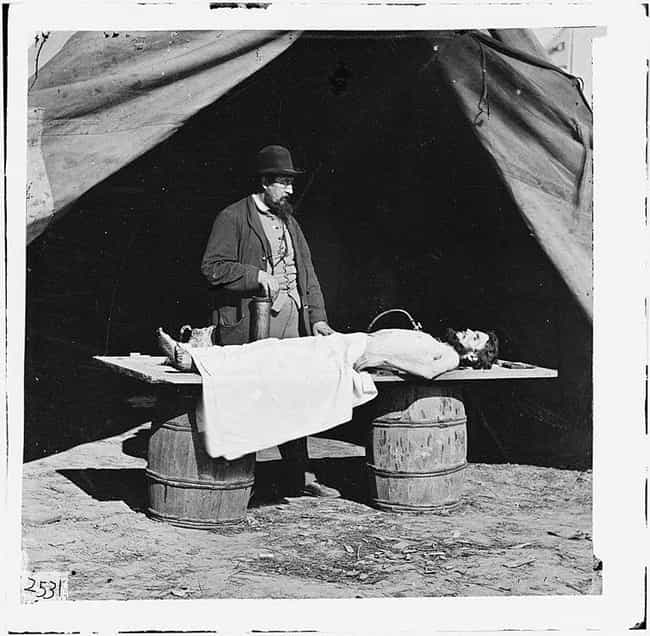 Is this haunting?