Anime Underground
13 Anime Clowns You Definitely Don't Want To Mess With

Updated February 7, 2020
2.1k votes
730 voters
15.3k views
13 items
List Rules Vote up the creepiest anime clowns that could keep you up at night.
If you've got a fear of clowns (or coulrophobia), then this might just send you into a panic. Clowns are creepy enough in real life, and with the way that cartoons tend to over-exaggerate personalities and stereotypes, you can bet that some super creepy clowns have made their way into anime.
These are some of the sickest and most twisted creepy anime clowns ever conceived. Basically, they are far from the type you'd feel comfortable with being anywhere near during a child's birthday party.
From scary clowns that slay in warped circus acts to deranged jesters with firearms, brawn, and telekinetic powers, let's get down to the creepiest clowns you'll see in anime. Seriously, these are some real freak shows, y'all.
back to page 1
Mad Pierrot - 'Cowboy Bebop'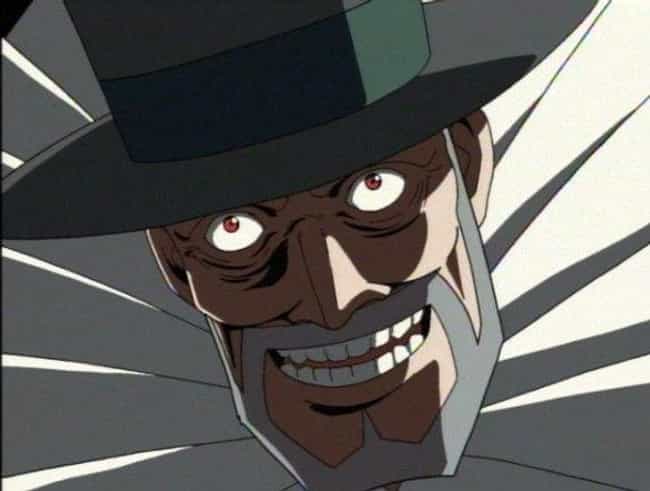 The Cowboy Bebop episode "Pierrot le Fou" introduces the audience to a terrifying clown in untraditional clothing.
He wields firearms along with super creepy childish innocence. His lightning-fast reflexes and superior gunslinging make him a legitimately tough opponent for Spike.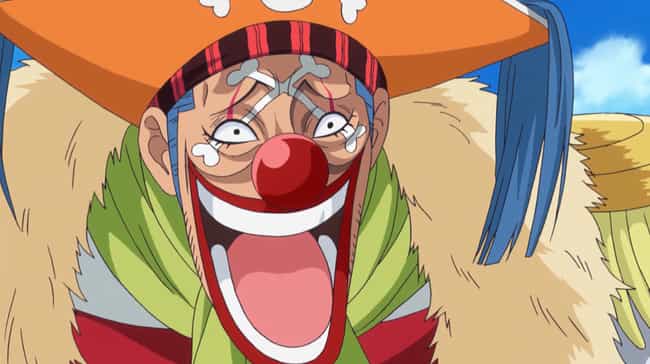 Buggy the Clown from One Piece is a circus freak pirate who's ready to ambush any ship that crosses his path with his carnie crew.
The creepiest part about him? Probably that giant, strange schnoz. It's not part of a clown costume. That giant, red, bulbous honker is totally real. His boogers must be insane.
Piedmon - 'Digimon Adventure'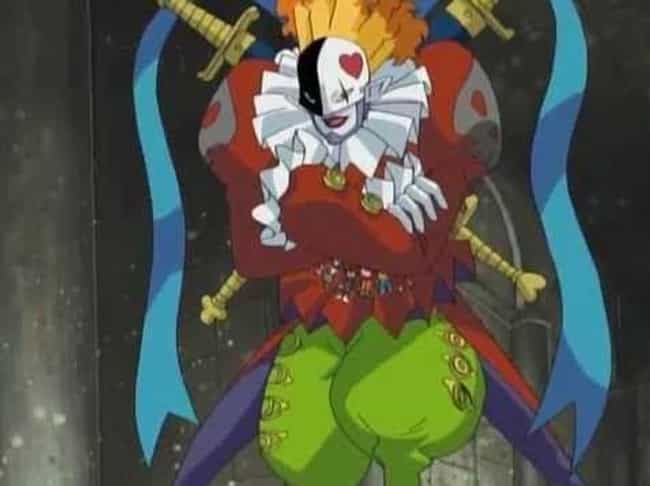 Digimon's Piedmon is one of the toughest and most sadistic of all of the Digital Monsters that the DigiDestined encounter. He rules the Dark Wastelands and commands an entire army of ruthless Digimon henchmen.
Possibly one of the creepiest things Piedmon did was disguise himself as a clown and narrate the DigiDestined's impending doom straight to their faces.
Donato Porpora - 'Tokyo Ghoul' 
Tokyo Ghoul has more problems to deal with than just Kaneki and crew. The Clowns lurk in the background, with their crooked "ringleader," the so-called Catholic priest Donato Porpora.
Donato intimidated a priest and took over an orphanage where he adopted and ate the children who were unfortunate enough to end up in his "care."